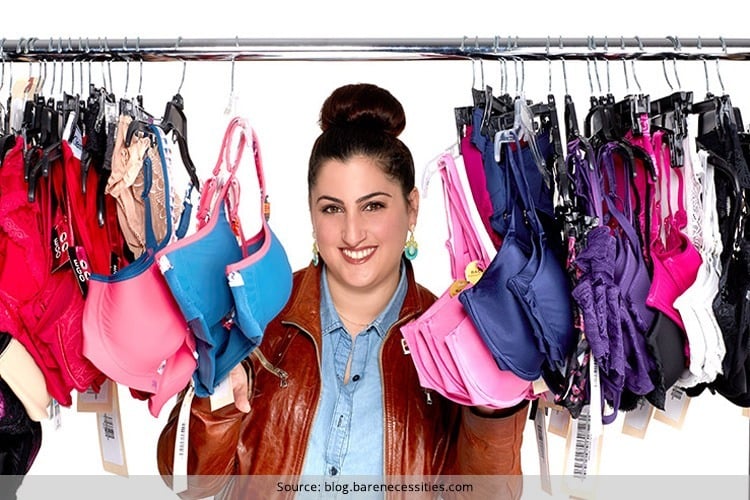 Hey! Do you know any woman who is endowed with a large bosom? Most often you find them wearing baggy shirts simply because their size shirts are always tight around the chest and have gaping peepholes, to their utter embarrassment. They are forever in the dilemma to flaunt it or hide it but are always embarrassed about it. If you know someone like that, ask them to try varied lingerie brands for large busts. Referred to as minimizer lingerie and available in plethora of designs, these make the busts appear smaller with no compromise on style or colors.
[Also Read: Bra Styles to Make Small Breast Look Sexy and Fabulous]
Who Should Go For Minimizer Lingerie?
If you thought that minimizer bras were only for dressing big boobs with style, you are in for a rude awakening. These also work fabulously for you if you wish to make your figure look more proportional or want some extra support for the full busts. They can be a heavenly gift in helping you acquire a streamlined body under some dresses which may not look as sexy otherwise on the chest area. You might come across a shirt which fits fabulously on you but leaves a gaping hole in the chest. Minimizer bras might just be what you need, to take care of the problem and pull off that shirt!
Some Guidelines To Follow
1. To contour the ample busts, the brand is as important as a good design and varied styles. You must always check out the leading lingerie brands for large busts and select the one that best suits you. After all, quality and fabric of brands, etc. do matter.
2. You should not give in to buying the first one that meets your requirements. Think of the adage, 'Act in haste, repent in leisure'. Try out a number of shapes, materials and sizes and then choose the one that best provides you with both comfort and style. It's best you ensure that it's not too loose to let its purpose go down the drain nor is it so tight that it actually feels claustrophobic.
3. While you try these large cup lingerie, make sure that the breasts fit snugly in the cups. If compressed beyond limits, your breasts will actually protrude to look like four breasts. Trying out various band and cup sizes will actually give you the clue to select the one with the perfect fit.
4. One good tip for selecting is that when you try them, just about 10 percent support should come from the straps and rest from the band.
5. Try going for lingerie with strong pads. They have an edge over unpadded ones of alleviating the pain from digging-in straps and thus higher comfortability.
6. Quite a number of lingerie brands for big boobs come with a center gore. Go for such brands since they prevent the cup from stretching which gives you a better shape and fit.
[Also Read: Top Lingerie Brands]
7. While you try out various cups, try to choose a round cup since they can make you feel really comfortable without getting affected by the harness.
8. Hey! Have you ever checked the bra straps? You will be surprised that many have a difficult and cumbersome adjustment unit which makes fine adjustment a tall task. Be smart and check it to ensure no snags occur when adorning them.
9. There is nothing more great than finding lingerie's that can be adjusted from bottom as well as side to side. They not only keep your natural shape intact but also prevent any deformation of your busts.
[sc:mediad]
Beware Of Few Risks!
Minimizer bras are not the same as your normal bras. They work on the compression theory and tend to reduce the bust size by one or two size. Thus, many health issues get associated with it and you have to be quite diligent in ensuring that none of the health hazards surface. Few of them are:
Tighter bras may fan health issues by impeding the blood flow.
Tissue damage may occur due to over-compression.
Extra tight bras may leave you highly uncomfortable and even short of breath. This extra pressure is bound to leave you in such stress that you remain no longer fit to enjoy. This fails the entire purpose of purchasing the bra.
Over compression may protrude out fats from adjacent areas which may leave you looking not-so good in the end. I am sure even such a thought must be unpalatable to you. It can even destroy your otherwise awesome breast shape and cause sagging.
Now that you have become quite an expert on lingerie brands for large busts, it's time to test it out and shop for one which lends both comfort and seamless look for a slender silhouette.