Plus size is sophisticatedly referred to the size of clothing for people having larger than average bodies and differs in size as per geography since people everywhere are not of the same build. The term has been brought about by the fashion industry where it means sizes 12-24 while 4&6X are super sizes and 7X and above is extended size.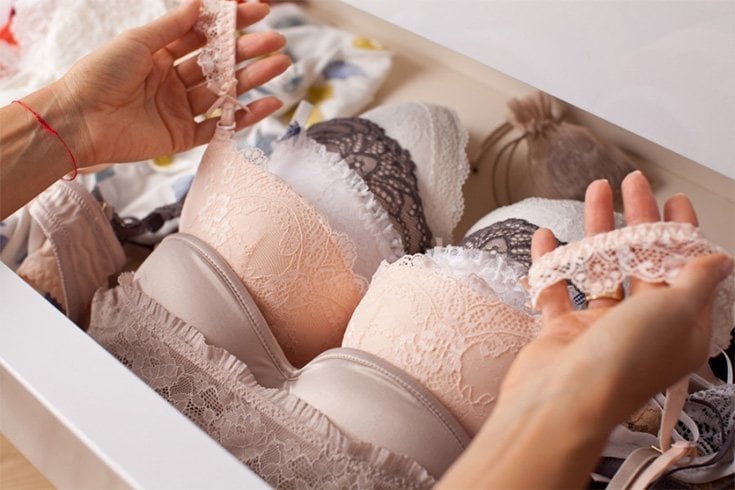 Most Indian women are seen to be plus sizes as per Western fashion standards where thin or slim is considered to be average as compared to voluptuous or curvy, which is a pretty disturbing way to categorise. Anyhow, this article will guide the plus size battalion to the correct piece of lingerie.
Plus Size Bras And Panties
If you are a curvy woman, you will be known for them, always. You need to maintain them and wear undergarments to ensure they do not lose shape. Plus size can be a challenge since you may think you would fit in the average size but just an inch would make a world of difference. Plus size bras and panties are available both in markets and boutiques and online. Measuring your exact bra size yourself is a must so as to ensure you buy the right one. The bra and panty you will wear regularly will determine how your curves would look throughout.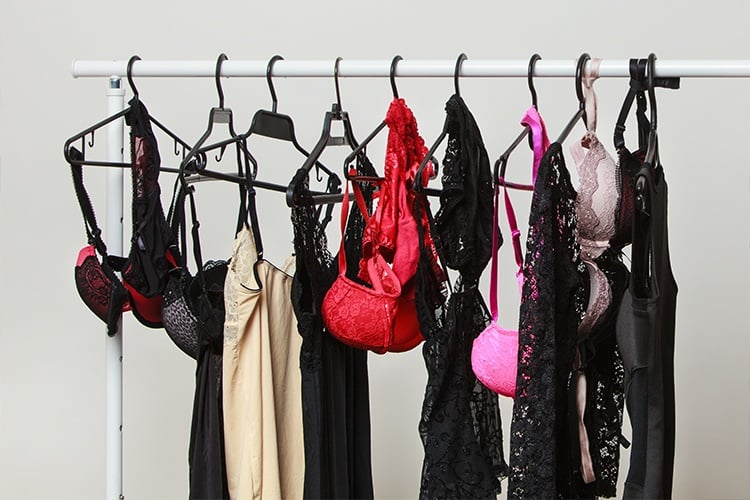 Buying a tight bra one would end up squishing them into your chest and make you feel and look awkward. Buying a loose one would cause the breasts to sag and if it is worn regularly your breasts will become saggy after a point of time. Therefore measure and choose the right size and material for yourself.
For underwear, wear one that covers your entire bottom else you will find yourself feeling uneasy in your pants if part of it tucks in between your buttocks. If you wish to not show panty lines for certain attire, buy plus size thongs, they are also available in the market.
Plus Size Lingerie
It is not that plus size women cannot wear lingerie. A curvy body looks beautiful in lingerie as much as a slim one does. One needs to choose the right fit. Curvy bodies need lingerie that would hold the breast and bottom in place so that they do not look loose or peek out. Curves need support and a wrong notion is that only padded materials or push ups can give it thereby making curvy women not applicable as far as flimsy or lacy lingerie is concerned. Flimsy or lace lingerie with elastic providing support or strings or straps which can be tied and thereby give support look very nice on curvy bodies. You can buy lingerie without any inhibition about your size. Just ensure it fits you right.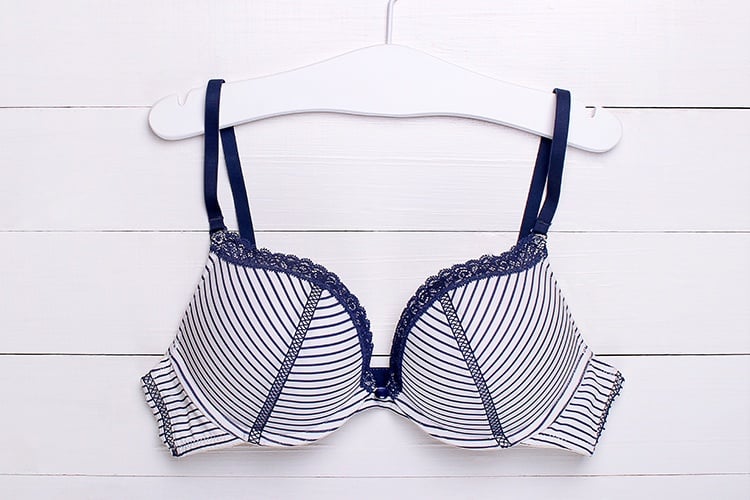 Lingerie For Your Body Type
Choose lingerie as per your body type. If you are skinny explore more padded options. Slim fits and average sized bodies can fit into all kinds. Plus sizes should be careful of not wear anything that makes you look like you will burst or something that makes your body sag. Wear what accentuates your original body shape instead of faking what you are not.
Places to Buy Plus Size Lingerie
Plus size lingerie are available are stores both offline and online. You can visit malls and go to the lingerie section where the salesperson will guide you to the category of your size. You can get a wide variety of lingerie at shops or lingerie boutiques or even online. Zivame is a very good brand for fancy lingerie while Jockey can be your go to for regular wear plus size bras and panties. Cacique, Macy's, Daisy Dee, Enamor, Lovable are popular lingerie brands one would find in the nearest mall or local lingerie shops, while Victoria's Secret is your ultimate destination for the dream lingerie and yes they sell ALL SIZES. Zivame, Enamor, Lovable, Pretty Secrets, Amante are the 5 top Indian online lingerie brands. If that information does not help you then type "plus size lingerie and the brand name" and the internet will guide you to your destiny.
[sc:mediad]
Plus Size Fashion
Plus size is something to be proud of. An hourglass figure is a dream for many and an healthy body is nothing to be hidden just to look skinny. Make sure of a proper fit, never too tight. Choose prinst and designs that do not make you look bloated, verticals suit curves very well. Choose materials carefully to wear. Wear A-line, peplum frilled, maxi dresses, long fitted gowns, sarees, ghagras, kaftans they look great on curvy bodies. Flowy skirts look very nice on a curvy body with a fitting top. Wear fitting pants with loose tops.
On an ending note, wear anything you want that you think you can carry and that you think looks good on you. You are your best judge, so go ahead, flaunt those curves!