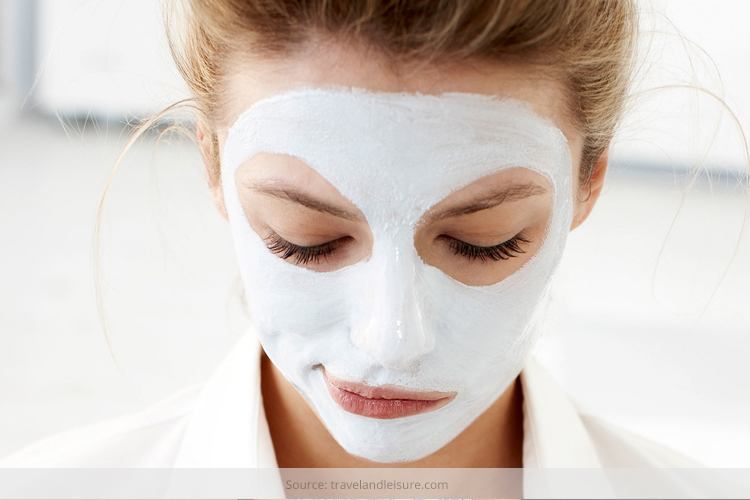 Sheet masks! The latest trend in the world of selfies in a sheet mask is a very effective Asian skin care for years now. If you haven't yet heard of it, it is high time you do a little research. It did take us women a while to figure out the awesomeness of the sheet masks, but now that the secret is out it is going to rule the markets for a while (predictably). These sheet masks are no ordinary masks, they brighten, hydrate, and refresh your skin like nothing else. A revolutionary beauty regime on its own!
What Is A Sheet Mask?
The concept of sheet face masks on the whole relates more to serums than to normal face packs. The sheet itself is made of very soft cotton or cotton-like fibers, which is soaked in a light, airy but serum-like substance that's not nearly as creamy, oily or messy as your face masks. It's usually clear or just slightly milky in texture, kind of like a much diluted liquidy gel.
The cloth or the muslin sheet is pre-cut in shape so that it matches the contours of your face. Additionally, in some Sheet mask packs, there are holes cut out specifically for the eyes, nose and mouth, and have flaps around the sides so that one can adjust it to fit exactly. That means better contact with your skin which ultimately aids absorption. The SK II Facial Treatment Mask is one such package.
Sheet Mask: How To Use It?
You're meant to apply the sheet on clean skin and then leave it on for about 10 to 20 minutes. It's best to lie down because the mask being thin can slip off a bit if you're walking around upright, and also you would want the sheet to be covering your face completely. It's fact, that as individuals we're all so used to rushing around, being super-stressed and not taking time out for ourselves. But, it is important to give yourself that time to Relax. These 20 minutes won't take much off your life, but promises to give better nourished and refreshed feel at the end. So, why not try it?
[sc:mediad]
The Benefits Of Sheet Masks
Many people might be telling you lot of different things about sheet masks claiming to do many different things like calming, soothing, toning, repairing, regenerating, firming, etc. But realistically, if used once a week regularly, these do give your skin some much needed moisture and a nice glow. They're just a little too pricey for using on an everyday basis as part of your regular skincare regime. Though, a sheet mask can't actually firm or lift your skin for that fact, but it can really soften the appearance of fine lines coming from dehydration, reduce inflammation, refreshing tired skin and give you a touch of luminosity, even if it last for a few days at a time. Also, on the down side, these sheet masks for face won't really treat acne or remove oiliness. For those problems, it's better to use a drying, clay-type of mask. But, not to worry, you can always combine masks and gain multiple benefits. You can avail the maximum hydrating aspects of the sheet masks for face and do an exfoliating treatment first to remove dead skin cells for enhancing absorption. The combination will give you better results than you would otherwise get. You can also use a clay mask and follow up with the sheet mask.
The other major benefit is that these sheet masks are fantastic when you are on a tight travel schedule, which is probably why celebrities are in love with these. Since these sheet masks made of cloth, and come in individual packets, you don't really have to worry about them taking up much space or having to store them in your checked luggage. Also, sheet mask regimes double as a quick treatment for glowing, refreshed and moisturizer skin.
The other obvious benefit is that these masks are neat and tidy. You can bypass the tedious process of removing clumps of hardened face-mask out of your hair, or wash your hands after applying them. For the record, you don't even have to wash your face after you take these sheets off.
Top Sheet Masks
Being a craze, a lot of brands have come up with their own takes on the sheet masks and therefore when you are out on the look for a sheet mask, you will find that there are a wide variety of products. However, to help you sort better, we came up with a list of the Best Sheet Masks that are our favorite picks.
SK-II Facial Treatment Mask
Garnier Skin Renew Dark Spot Treatment Mask
Shu Uemura Depsea Hydrability Intense Moisture Filling Mask
MaskerAide Pre Party Prep Sheet Mask
Jurlique Purely Bright Facial Treatment Mask
Masque Bar by Look Beauty Brightening Sheet Mask
Go ahead and slap one on, we assure you trying face sheet masks is one of the best decisions you have taken in some time now.