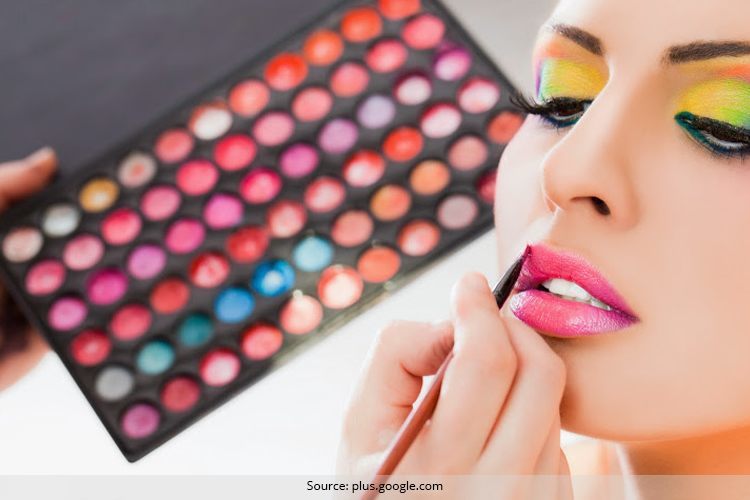 It's spring time folks, a season when the blooms show their happy dance and a time when there is abundance flowing in from all quarters. But wait, have you spring-cleaned yet- your makeup vanity kit needs an upgrade and please do away with all those last century lipstick shades and glosses too. Why you ask? The answer is simple; spring 2015 has yummy shades to doll up those lovely lips in. Say goodbye to the old and hello to the new- here are our top 9 favourites for you!
[Also Read: Matte Lipstick Shades to Wear This Summer]
688 Hollywood (Limited Edition) – Dior
Spring is a time when you can flaunt your 'coolness' around, and with an almost close to neon touches, the cool pink 688 Hollywood limited edition is perfect for the Spring15 saga to roll. Pull it off with confidence and songs would be written about your lips.
Maybelline Color Sensational Rebel Bloom Lipstick for Spring 2015
For the rebellious you, why stick to the norms when it comes to painting the town in shades apart from red? Go full bloom in shades of Lilacs, Orchids, Power Peony or Hibiscus and stun the world with the daring look on those lovely lips.
[Also Read: Pink Lipstick Makeup]
From the house of Revlon
Its plums all the way, and what better way than to bite into the gorgeous and very seductive shade, than to have the Revlon Ultra HD Lipstick in Iris dolling up your lips! Go right out there girl, and seduce the world!
[Also Read: Top 5 Tips for Long Lasting Lipstick]
Nude and soft
It doesn't have to always be too flashy or gaudy, bright or over-the-top this spring with your lip shade- try Marc Jacobs Beauty Nude Sheer Lip Gel in Moody Margot to set the oomph factor and the mood right!
[sc:mediad]
Melons and peaches
What if the two combine and dress your lips for a fruity yet sexy appeal? Sounds nice for spring 2015, doesn't it? Try Chanel Rouge Allure in Badine at work or at play- sure eyeball grabber this one is!
Bold and defined by Lancôme Paris lip gloss
Make a point and prove it through those stern words from your lips, the Baume In Love sure would make heads turn as you speak your mind. Sassy and chic, the colour works well for day or night!
[Also Read: Lipstick Palettes]
MAC Dreaminess for Spring 82015
For a poetic touch and a glow to the facial bliss, the dreamy effects of spring cannot be ignored. Bring on the divine beauty and with shades almost nude yet with a hint of baby soft pinks this spring 2015- try the MAC Lightness of Being.
From the house of Burberry
Define those lips, wild and stoic with a touch of sensuality as you walk down the streets or head into a heated boardroom talk. The cherry-black shades from the house of Burberry in all its glory would make your lips the focal point, and you would be taken seriously too.
[Also Read:  Best Orange Lipstick]
With so many more lip shades, lipsticks and lip glosses to choose from, these eight seemed to have become everyone's favourites. If you have a shade to share, do write in and we would love to talk about them too!