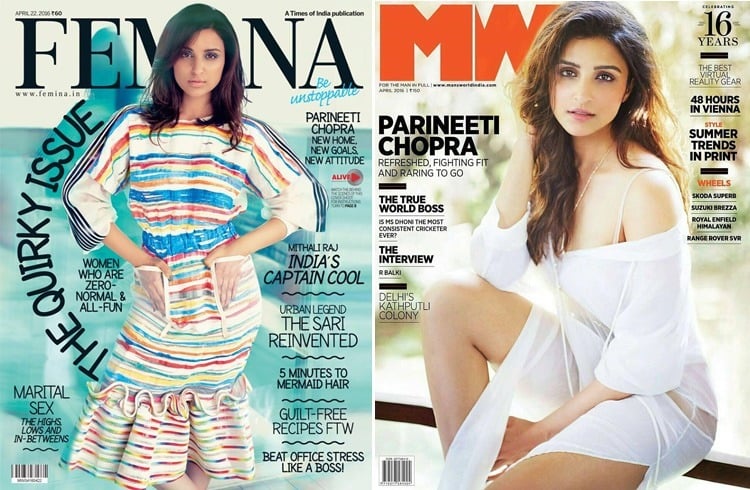 It is becoming a trend these days, following our favorite stars on Magazine covers and in the fashion province more than in Bollywood movies and news. One such starlet who is flaunting her transformation with pride is Parineeti Chopra.
She triggered a quirky look on the magazine cover of Femina, India shooting right in her comfort zone – her new home. While Nargis Fakhri stopped our hearts for a moment with her beach looks in the magazine, the fun loving cheery, Parineeti added a quirky and out-of-the-world still to the cover.
Femina
On the cover, she posed in a Amit Aggarwal rainbow prints dress. With the blue being prominent, she added a blue eye to the look. Pompy Hans and Rosario Belmonte gave her neat, sober and natural makeup and hair hue. The attitude with which she strikes a pose dominates her outfits, makeup and any other styling she's been put to.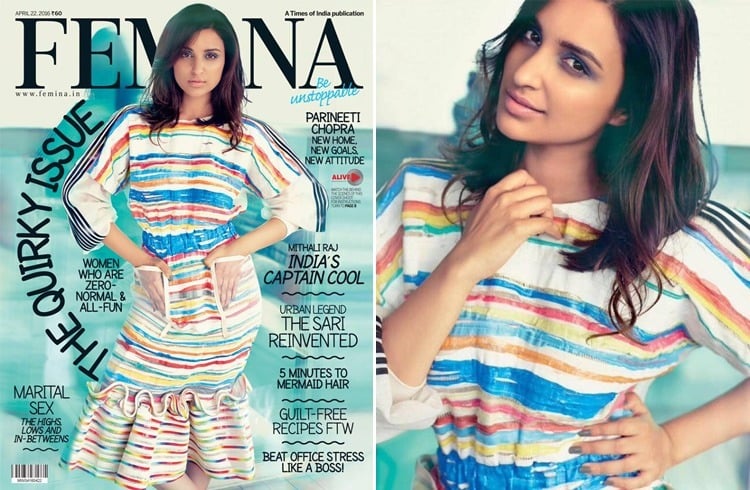 She looked like Little Miss Sunshine in a Sourabh Kant Shrivastava crop top and skirt, one of his curtain raiser looks at LFW S/R'16. She glided into a printed, well complimenting Louboutin heels.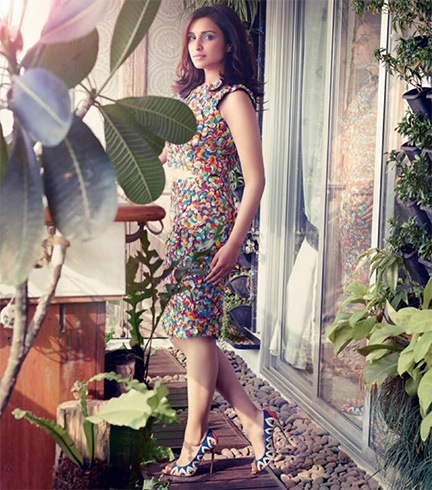 Parineeti sported Ashish Soni's nautical blazer and skirt. She kept her eyes blue all through the shoot with her hair swirled lightly towards the end. She added a two toned Christian Louboutin pumps with the beige shade being bold matching the outfit.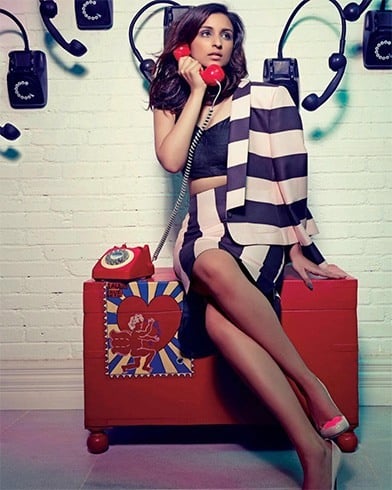 She looked like a beautiful, colorful fish in a Farah Sanjana blouse matched with Hemant & Nandita pants. Adding a ring from Sapphire boutique, she lazed looking cozy and calm. The stylist Isha Bhansali did a terrific work on the bubbly actress. The attitude with which she carries all world class outfits and accessories is totally a well-developed skill of hers.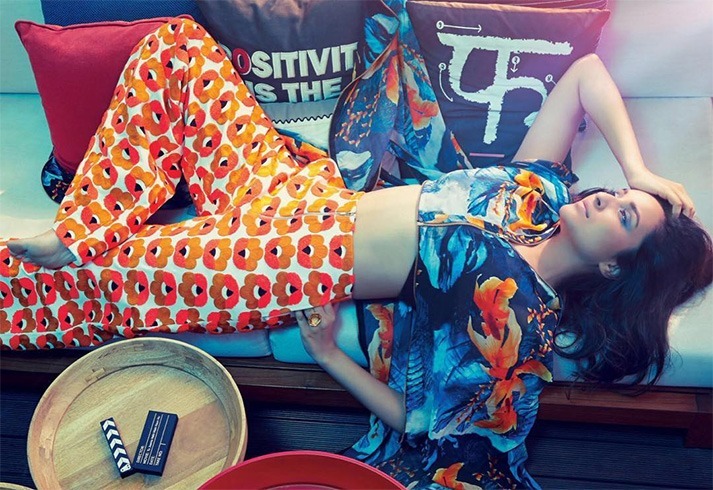 Glimpse through her home and her fun photo shoot here-
While she kept it quirky and fun on Femina, India, she pictured herself differently on the Man's World India Magazine. With the heart racing stills, she looks luscious and smoking hot that no man can ever resist.
[sc:mediad]
Man's World India Magazine
For one of the summer morning stills, she styled in a Nishka Lulla bralet and topped it with a translucent cover-up from Sanchita. Adding a delicate long Blurbook chain, she was styled sweet like the morning dew by Antara. Her hair had a light frizz and casual look about it.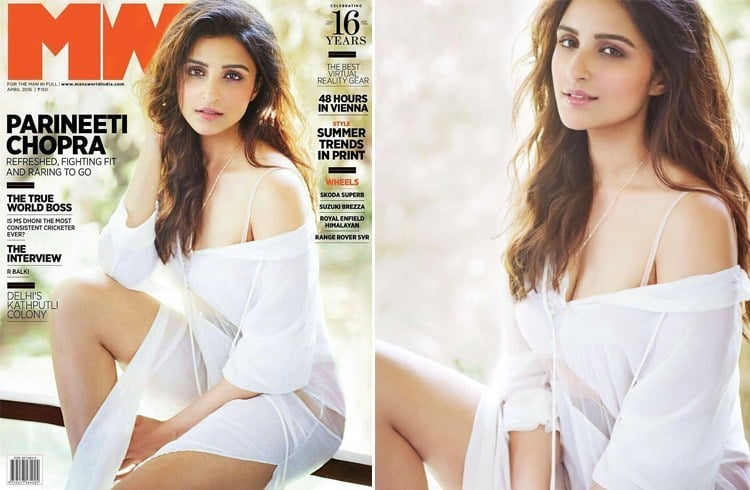 Parineeti Chopra posed in a Nishka Lulla crop top over Urvashi Kaur pants. The well-tailored outfits streamlined with her well-toned stature. She added a pair of printed Aldo shoes and continued the Blurbook chain as the accessory all through her shoot.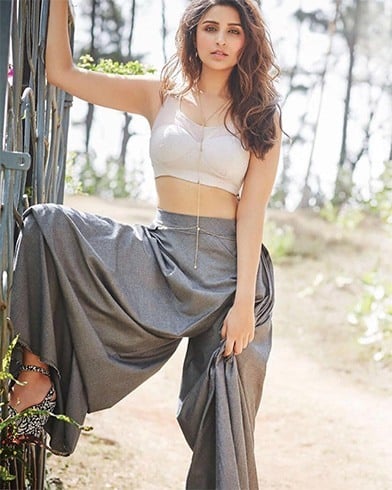 She looked dropped dead gorgeous in a Zara top over a BCBG skirt. The Blurbook chain draws all the attention to the well-formed cleavage and she also added a palm accessory from the same label. This is one of her none to beat looks that took our breath away.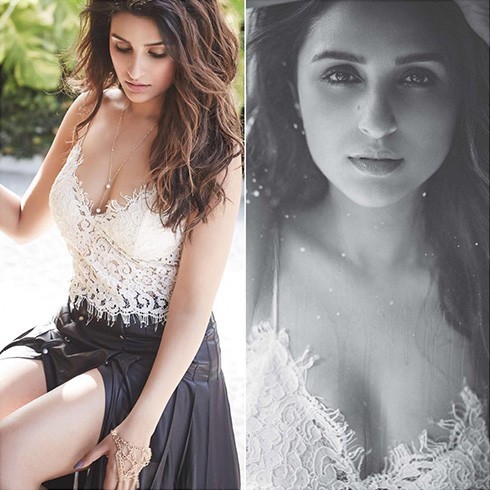 It is indeed summer and our divas are declaring it out loud with their choice of outfits. Parineeti also stilled in a Monisha Jaisang sheer wrap dress flaunting a flirtatious bikini underneath. She picked an oversize Isharya ring casting aside the chain. She slid easily into a red lacy Louboutin pumps.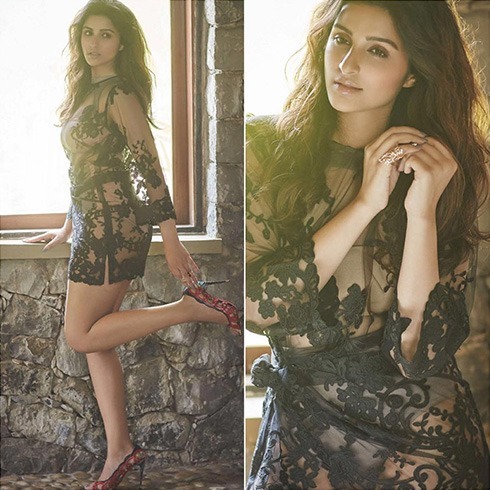 Finally we find her chilling in Nachiket Barve beach outfit. Adding a Zariin bracelet she kept it simple and sensual.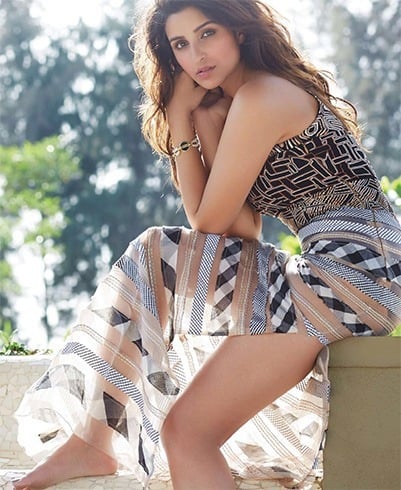 Love both the magazine looks and definitely she is spiking the temperature of this summer.
We are thoroughly intoxicated by your looks Parineeti. Enticed and entwined we will follow you ardently.
Images Source: pinterest.com