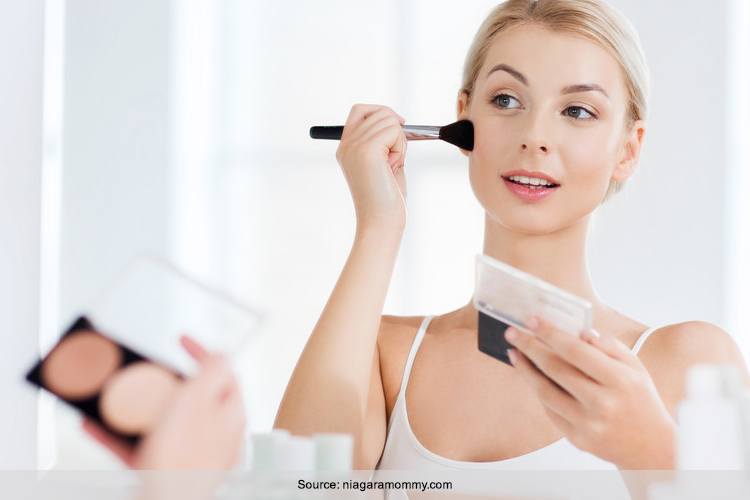 Highlighters make those cheekbones pop and make you look like a ramp queen – radiant and glowing. Anyone who loves makeup will know how much a hint of that glow can make a difference to your look. If you love makeup, you know the magic a good highlighter can do to your looks. But the bad news is, these little babies don't come cheap at all! Fret not. In this article, we will come up with some of the best highlighters that will suit you (according to your skin tone) and not break your bank at the same time too. So read on to know more!
The first thing to focus on when buying a highlighter is deciding your budget and also finding whether the wonder product suits your skin tone as well. We have divided this article into sections based on your skin tone to make it easier for you to choose the right highlighter.
Highlighters For Fair Skin:
For those of you who are blessed with a milk and peach complexion. You will need colors like 'icy pink' and 'icy silver' to accentuate those cheekbones. You can also choose highlighters that have a champagne sheen to their names. You have to strike the perfect balance between the highlighter and your skin tone to ensure that you don't end up looking ghostly and pale. Those that have red undertones are a complete no-no because they might end up ruining that glow and giving you an unnatural tan. But if you are really not a fan of the icy pinks, you can dab some of that bronze highlighter to give you a perfect sun-kissed look.
Here are the best choices for fair skin:
Benefit Cosmetics High Beam Luminescent Complexion Enhancer:
Price: Rs. 1899
Benefit's products always rate the highest, thanks to their long-lasting and never-fading properties. This one is a no-brainer and has won awards for being the best highlighter for people with fair skin.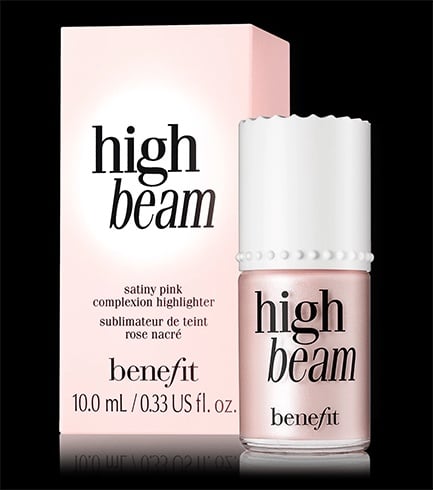 NYX Professional Bright Idea Illuminating Stick:
Price: Rs. 750
If chubby sticks are your go-to highlighters, then this one is a cheap and effective option. All you need is a swipe and your cheeks will get that ethereal glow. Plus, the chubby stick is 'pocket-friendly' too pun intended. It is very travel-friendly and can save you a lot of effort because of the ease of application.
YSL Touche Eclat White Strobing Pen:
Price: Rs. 4841
Of course, it's YSL, what did you expect? Though the pen can be extremely subtle when giving you that coveted and dewy glow, it will not come cheap. The pen will set you back by more than Rs. 4000 and that too, if it's available in India. It has a subtle sheen and can look glorious on fair skin, but the only downside is the hefty price tag.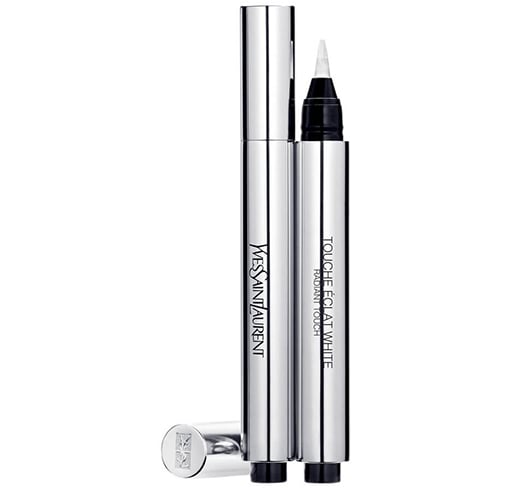 Urban Decay Naked Skin Highlighting Fluid:
Price: Rs. 2000
Although not as expensive as the previous entry, this one does a great job in giving you a flawless glow on your cheeks. Apart from that, this one is supposed to contain pearl pigments that give you an iridescent look. The presence of Vitamin E and Vitamin C in it can also help your skin look healthier than before. Regular application of this product is said to improve the texture of your skin, but having said that, you wouldn't really want to add highlighters to your skin-care regimen. You could invest in a beauty serum instead! However, a lot of beauty bloggers swear by this highlighter and have given it rave reviews.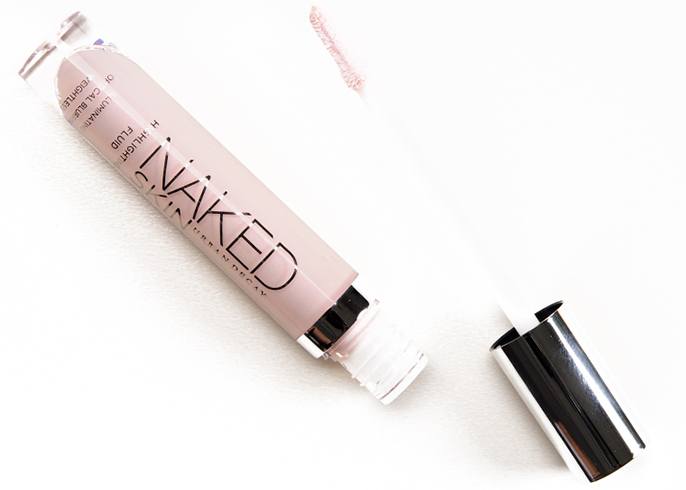 L'Oréal Paris True Match Lumi Powder Glow Illuminator N202 Rose
Price: Rs. 999
One of the most budget-friendly highlighters for you fair ladies, this one does the job pretty well. Though it wouldn't last forever, the highlighter will give you a perfect sheen that will last for almost eight hours – which is a pretty decent deal for us, especially if we get it at such a price.
This one is a steal and comes in icy hues that can also double up as a blush. If you are looking to just dab some on your cheekbones and don't have a brush or sponge handy, you can even use your fingers to blend it. The warmth of your fingers can easily help the formula spread evenly and look very natural too! Just remember to wash your hands before trying this hack – otherwise, you might end up with a breakout instead!
Highlighters For Medium Skin Tone:
Most Indian women are blessed with a medium skin tone. We are calling it 'blessed' because this dusky hue looks good with almost everything and anything! Hundreds of people in the West are trying to get a tan or are using a bronzer to get a sultry skin color like us, so we should consider ourselves lucky!
For people with medium or olive skin tone, highlighter shades that work the best include those which come with a soft, peachy golden glow. This way your skin looks dewy, and at the same time, you don't look like a pancake. Even gold undertones work very well with this kind of a skin tone and it is important that you opt for them. The correct highlighter shade will give you a sensual bronze glow or you might end up with a frosty look. People with this type of skin tone should use the earthy lip colors to up their oomph quotient even further. So if you are channeling that beach goddess look, then you should definitely invest in some of these highlighters:
Urban Decay Naked Flushed Streak:
Price: Rs. 3614
A must-buy for those of you who want a peachy, tanned glow- this one serves a dual purpose of a blush as well. And those feeling a little more adventurous can also use it as an eye-shadow. It gives a chrome finish with just one swipe. The long-lasting effect of this highlighter also makes it a favorite with many party enthusiasts.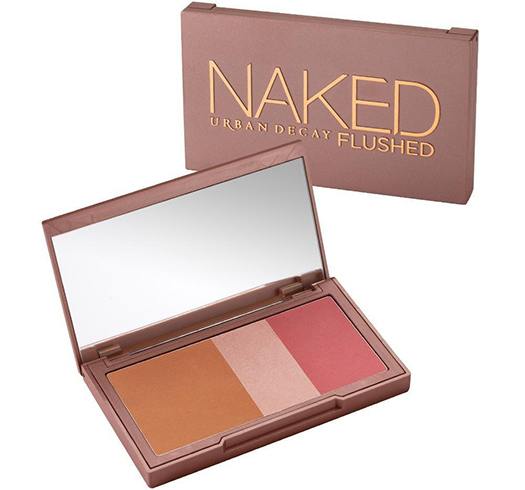 NYX Professional Born To Glow! Liquid Illuminator:
Price: Rs. 850
It is creamy, it is gorgeous and it is just right for those with olive toned skin. The light-weight illuminator can blend easily and turn you into a head-turner in a jiffy. Its sleek packaging makes it great to carry around and of course, the price tag is not that heavy too. A good investment for all those who believe in the power of liquid highlighters. NYX is also easily available in India right now – thanks to online stores like Nykaa and Amazon. However, make sure you are buying from the right sellers because there are a lot of fake products flooding the market. Genuine NYX products are also available in most Sephora stores.So go ahead and give this one a try!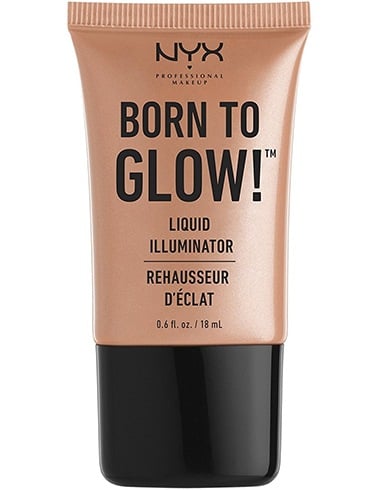 L'Oreal Paris True Match Lumi Powder Glow Illuminator W102 Golden Dore:
Price: Rs. 999
The golden shade of this highlighter will blur your imperfections and give you a radiant finish. It will make you look like a tropical beauty. The packaging is simple, but you may need to invest in a good brush to make sure the highlighter blends well and defines your cheeks perfectly. So those of you who think that your face looks a little gaunt here is your chance to try this illuminator and make them look plump and rosy.
[sc:mediad]
Highlighters For Dark Skin:
Many lovely ladies also boast of a melanin-rich skin tone and hence, they have to choose colors or highlighters that are variations of gold (rose gold, champagne or bronze). But the biggest thing to consider when buying a highlighter for dark skin tone is to make sure it is much pigmented, otherwise, it might not show up on the skin. Frosty and pink shades will make your skin look too pale and unnatural.
Warmer hues should be your focus areas in order to make your skin glow instead of looking gray. Choose the right colors and you will look like a dream diva, mess up on the shades, you might end up looking like you are dressed for Halloween! So here is our list of highlighters for dark skin tones:
Benefit Watt's Up – Cream-to-Powder Highlighter:
Price: Rs. 3342
For this price, this Benefit product is a steal. The formula is a cream-to-powder formula which means that even though you start off with powder, it quickly blends into your skin and is malleable. Plus it lasts for a pretty long time. For people in the tropics (that's us!), this one is a dream combination. It will not run off with sweat and rain. The highlighter comes with a buff sponge to smoothen those lines. It's a perfect product for people with oily skin.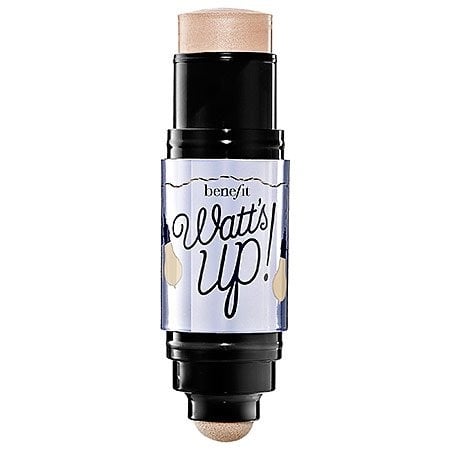 Becca Shimmering Skin Perfector Pressed Powder:
Price: Rs. 4224
Though a little on the pricier side, this product is highly pigmented and works like a charm for people with darker skin tones. It is a powder formula that works as well as a liquid one and can glide on easily with just one swipe. It comes in a huge range of colors for all skin tones and even dark skin hues have four or five shades to choose from. So, it's a win-win for all. It stays pretty long and is travel-ready so it can go with you for long trips too!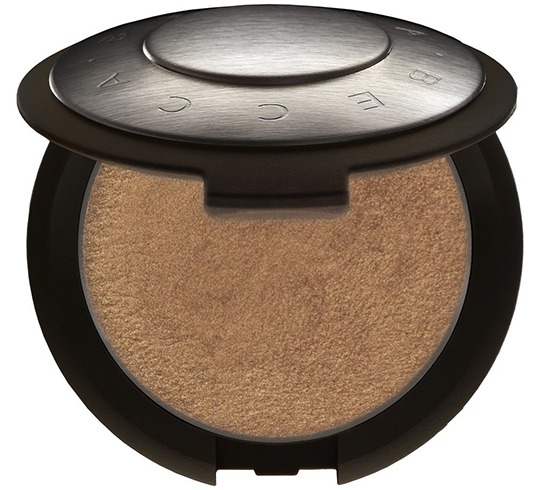 NARS Hot Sand Illuminator:
Price: Rs. 7246
Yes, this one is again a little on the pricier side, but it can work very well with darker skin tones. The formula is in the liquid form and imparts this subtle glow to your skin that makes it look surreal and beautiful. It is very easy to apply and this makes it a favorite with many beauty enthusiasts. It is also great for people with oily skin and bigger pores because it works like an Instagram filter and readily blurs all the blemishes. Perfect for daytime, this one can also pass off as a foundation to give you a good coverage. Also, you just need one drop of it for blending – the highly pigmented formula works wonder even if you use it in a tiny quantity. The only qualm – it is not readily available in India. So you might have to ask your globe-trotting friends to get it for you. Many fake products are available online, but staying away from them would be a smart choice.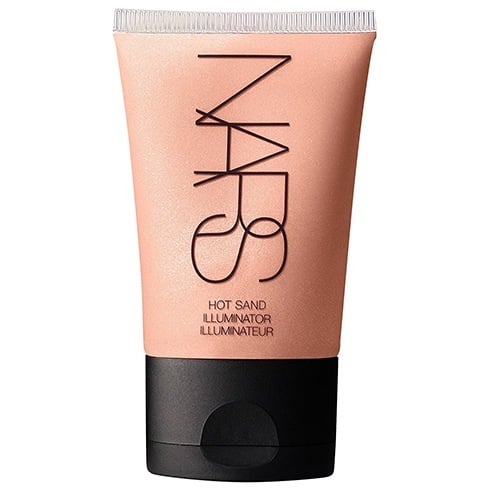 So here is our list of best skin highlighters for varied skin tones. An important thing to note here is that highlighters need the right tools to apply. Apply too much and you might end up looking like a shiny Christmas tree, use too little and you might look sweaty. You have to use it right to look like a glamor queen! And remember, a little highlighter goes a long way in making you look dramatic, so stick to the highlighters for evenings and occasions when you want to turn into a show-stealer.
Did you know that highlighters can also be used on your body? Even though body highlighters are sold in the market, a little bit of the face illuminators too can do the same job. So the next time you are going to walk the red carpet, dab a little on your body strategically and make those collar blades the talk of the town! Do tell us your favorite highlighter from the list in the comments section and any other beauty hack you know using it.