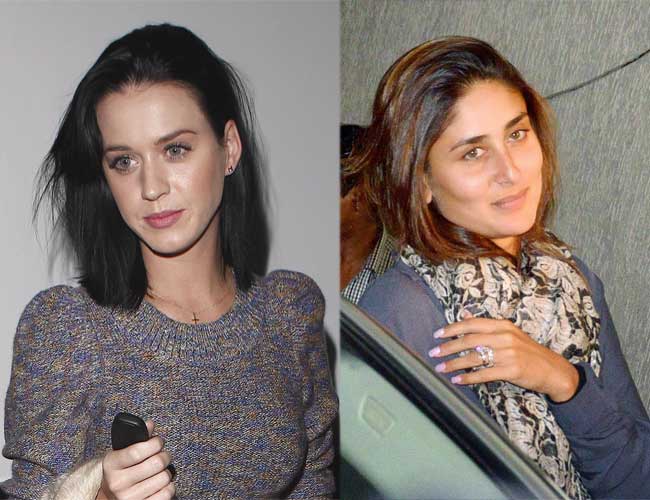 Make up is used to hide the flaws. When you are on screen, make up becomes equally important to highlight your best facial features, so that flaws can be hidden. For celebrities to always look their best is the requirement since their fans sees them as role models and perfect beings! But no human is perfect, neither our loved celebrities. We have a look on them when they are at their easiest moment without make-up and tried find out how flawless their skin are!
Talk Show Darling – Oprah Winfrey!
People love the way she modulates her voice and with which compassion she talks! However, she always ensures to look presentable and good, she sure does have had her own share of flaws. The way she is truly confident in her own skin is respectable!
The Surgical Mystery – Michael Jackson!
We wonder why? Did he have any sort of insecurity about him having a black skin? The late pop singer Michael Jackson went under many surgeries to look fair. People would have loved him in his originality as well! Yes, having a dark skin is not a flaw. We need to love ourselves with whatever colour we have been given by the nature.
The Original Diva – Priyanka Chopra
Bollywood star Priyanka Chopra may not look as diva as she looks with her make-up on! But does that matter until unless she has a flawless skin and a figure to die for? We love her even in her no-make up avatar because she is truly talented and confident the way she is! Her skin is crystal clear, so what if dark!
The Popping Beauty – Katy Perry!
Though Katy Parry likes to be in the boldest of the make-up and costumes, she looks equally simple and elegant in her off-stage avatar! Her skin seems to be fair and crystal clear without make-up.
The Most Desirable Diva – Angelina Jolie
Yes! Make-up further accentuates her looks! She is gorgeous without her make-up too.
The Charismatic – Kate Upton
This American model and actress seems to have not a good time with her skin. Since, it looks she have had issues of skin rashes or pimples. White skin is supposed to be quite sensitive; hence having redness on the skin is common.
The Ever Bubbly – Kajol
Many may say that Kajol looks better in make-up than without it! But a real woman she is as she doesn't hide from showing off her real self. Hence, assuming that she has a flawless skin too!
The Dancing Diva – Madhuri Dixit Nene
She is a dream girl of many hearts! Absolute stunning, Madhuri looks good without her make-up too. Lucky Mr. Nene!
The Real One – Rani Mukherjee
Rani Mukherjee looks much better in make-up than without one. She too has a flawless skin but her bold eyes and beautiful smile gets highlighted when she is wearing a make-up.
The Bangla Girl -Bipasha Basu
She is the bong beauty without make up! Yes, make up certainly sets her expectations to a notch which is certainly high. She has a flawless and beautiful skin to flaunt. She looks good with or without make-up.
The Twilight Star – Kristen Stewart
Kristen Stewart looks just fine although has a flawless skin definitely! Some of the actors and celebs just do not have to be wearing make-up to look cool. She is one of them.
The Beautiful Begum – Kareena Kapoor Khan
[sc:mediad]
Kareena Kapoor Khan also has a flawless skin, and does look pretty even without wearing make-up! She has a pretty and charming skin. Definitely!
The Simplest – Dia Mirza
Although, Dia Mirza's features are not accentuated without the make-up, but still she does carry a sweet girl next-door image, which is cool!
The Elegant – Aishwarya Rai Bachchan
She is the most beautiful woman in the world! Hence, her skin is as flawless she might be as a woman.
The Sporty – Deepika Padukone
The former badminton player turned actress, Deepika Padukone, looks good with or without make-up both. She certainly seems to have a good flawless skin!
So, do you have flawless skin to flaunt? Or Do you like to accentuate your looks with make-up? Do let us know!