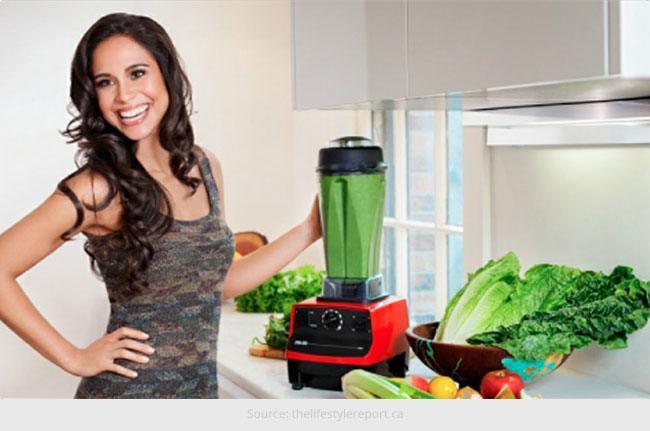 Are you ready for the smoothie revolution? It is the ultimate health and fitness fad that also happens to be super easy and super convenient to follow. Drink your way to healthy, clear, and glowing skin! And what's more, smoothies are quite filling which means you will not be snacking quite as much or quite so often as you normally would. They are also great at regularizing your bowel movements. Talk about a multitasking super food! Here are some simple and tasty smoothie recipes that you can try to get glowing skin.
The Perfect Breakfast Smoothie
This is the perfect breakfast smoothie. Try it once and I can guarantee that you'll crave it every morning! It really fills you up, with the almond giving it a delicious taste.
Ingredients to Make Smoothie
One large frozen banana (cut up your banana into slices and freeze it to be used later)
Six to seven almonds (soaked in water overnight)
Half a cup skimmed milk or soy milk
Two teaspoons flax seeds
One teaspoon of organic honey
Method: Peel the almonds and add it to the blender with all the other ingredients; blend till nice and smooth.
[Also Read: Flax Seed Recipes]
The Ultimate Healthy-Skin Smoothie
So what do you get when you blend four super foods together? You get the ultimate healthy-skin smoothie, of course. This smoothie will give you guaranteed results in a short period of time.
Ingredients to Make Smoothie
One ripe avocado (do make sure its ripe)
Two cups chopped and frozen pineapple
Two cups spinach (thoroughly washed)
Two cups fresh coconut water ( you can substitute it with milk or even water)
Method: First blend the spinach with the coconut water to form a smooth liquid. Add the remaining two ingredients to this and blend well and your smoothie is ready.
The Refreshing Summer Day Smoothie
Forget the water and make yourself a tall glass of this refreshing summer day smoothie. It is loaded with vitamins and nutrients that will make your skin glow. Trust me, your skin will thank you for this one.
[sc:mediad]
Ingredients to Make Smoothie
One cup fresh strawberries (chopped)
One cup carrot (chopped)
One cup mango (should be ripe, chopped and frozen overnight)
One Orange (peel it and get rid of any pips to avoid bitter taste)
One cup fresh coconut water (can substitute with milk or yogurt)
Method: Blend the ingredients till smooth and enjoy as is or with some ice.
The Green Monster Smoothie
If you can manage to get your hands on some Kiwi fruit, then you must definitely give this smoothie a try. Although it is not mentioned in the ingredient list, you can add a spoon of organic honey to this smoothie for sweetness if you find that you need it.
Ingredients to Make Smoothie
One kiwi (peeled and sliced)
One small or medium sized banana
Half a cup spinach
Half a cup fresh mint leaves
Two tablespoons lime juice (fresh)
One cup yogurt (or milk)
Method: Blend all the ingredients together, adding a little cold water if necessary to dilute the smoothie.
People who have made the transition from a traditional breakfast to a smoothie breakfast wear by its efficacy. Some of the positives sighted include more energy throughout the day, a lighter feeling, lesser hunger pangs or cravings, regular bowel movements, and of course, healthy, supple, and glowing skin. So give smoothies a try, trying new recipes everyday to see which one's your favourite and which one gives you the best results. It is time for the green revolution! Say yes to smoothie, say yes to healthy skin and better health.