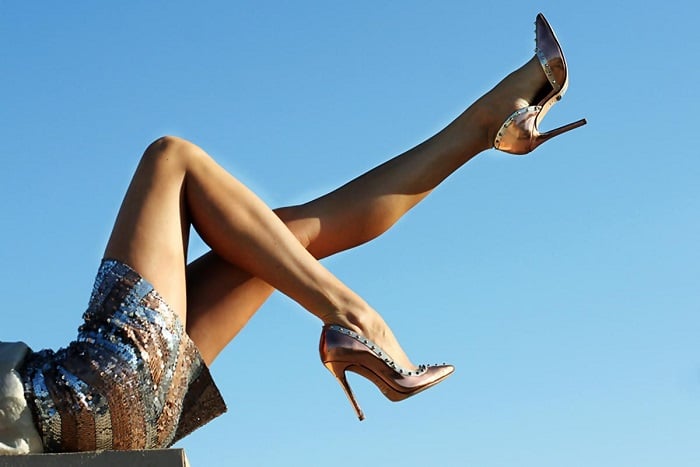 A girl can never get enough shoes! How true is that!! – Whether it is pretty ballerinas or sleek stilettos, a girl has to have them all. But have you ever wondered from where these high heels came from?
You'll be amazed to know that heels date back to 4000 B.C as earliest depictions of shoes flexible leather pieces held in place with lacings in ancient Egyptian murals were discovered on tombs and temples. The first precursors of stiletto heels were discovered in a tomb of Tebas in Old Egypt.
Now honoring this timeless pair of fashion, which is going to rule the women's footwear world for centuries to come, let's improve our fashion quotient a bit through this post.
Below is a list of ten types of high heels every woman should consider buying. Do have a look!
1. Stiletto Heels
They are long, thin, and have height from 2 inches to 10 inches. Such heels are named after stiletto dagger. Not all high slim heels merit the description stiletto. A real stiletto heel has a stem of solid steel or alloy.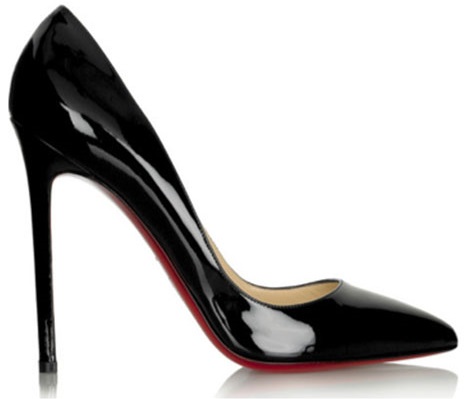 2. Kitten Heels
A kitten heel is a short, slender pair of shoes with a tapered heel of approximately 1–2 inches height with a slight curve setting the heel in from the edge of the shoe.
The style was popularized by Audrey Hepburn. They offer the glamour of high-heels without adding the extra height, so it is mostly preferred by tall women.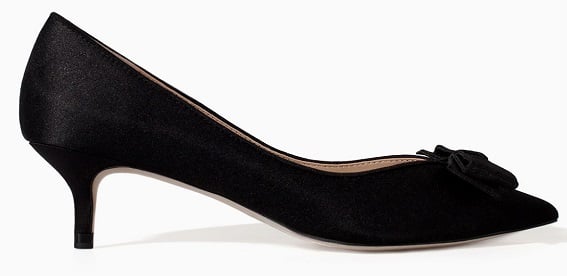 3. Cone Heels
As the name suggests, the cone heels have triangular shaped heels with a smooth round surface and also flat sometimes. The flat side comes with a sole covering. The width of the heel is broad under the foot and gets narrower as they go down.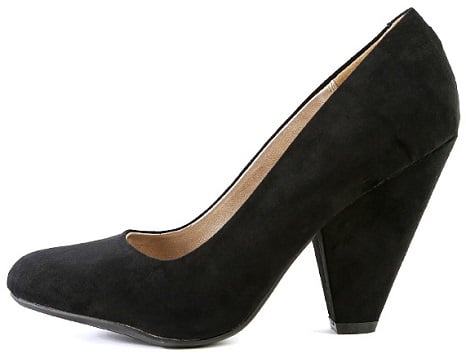 4. Prism Heels
They have three sides and thus form a triangle of a heel. They are not so much in vogue these days, only if you're interested in vintage fashion.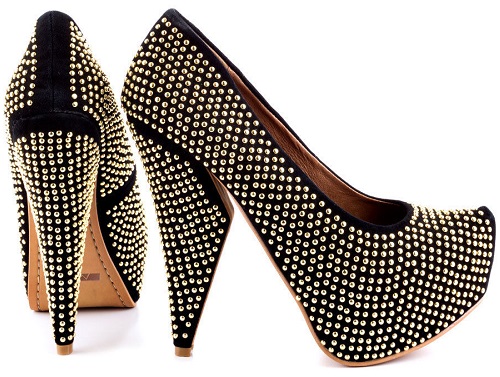 5. Spool Heels
Spool heels are broad at the top and bottom and narrower in the middle, thereby resembling cotton reel. Spool heels were fashionable in Europe during the Baroque and Rococo eras.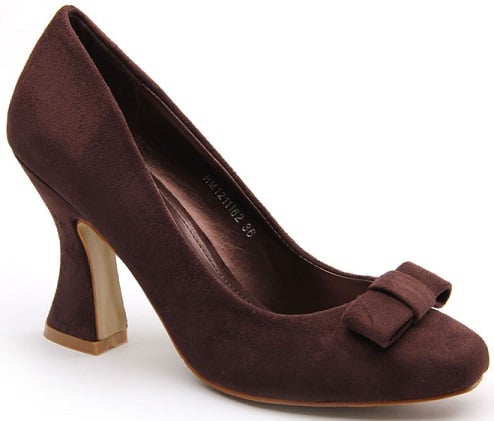 These are recognized by an hourglass shaped heel and were mostly popularized by Canadian shoe designer John Fluevog.
6. Wedge Heels
These women's foot wears have heels that lie flat to the ground, extending from the shank to the back of the shoe.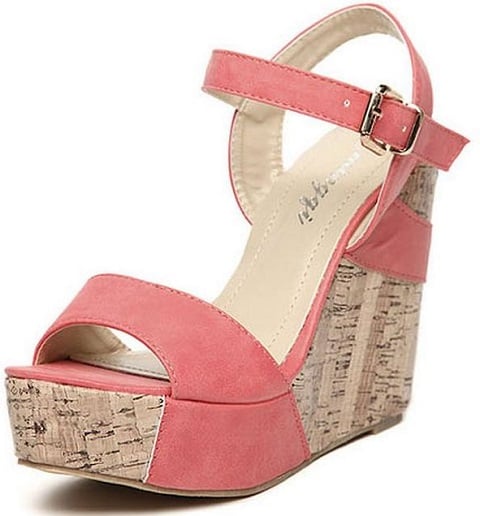 7. Pumps Heels
These are heels with low cut front, pointed toes either rounded or pointed, and heels of minimum 2 inches, and frankly my favorite kind. These are considered to be dress shoes.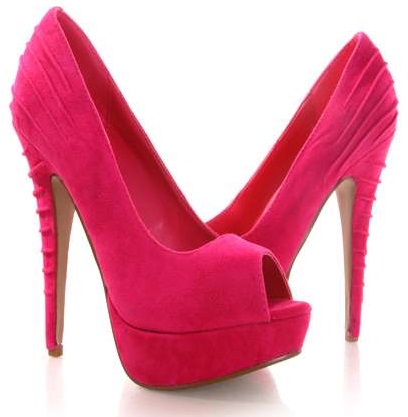 8. Sling Back Heels
These shoes are similar to pumps, featuring heels over 2 inches with rounded or pointed toes. The only difference is the back part isn't completely covered. Instead, there is a strap crossing over the heel, leaving the rest of the heels bare.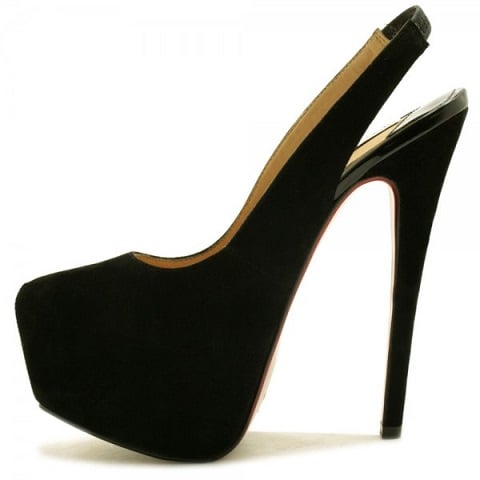 9. Platform Heels
These shoes are enabled with thick soles under the front edge of the feet thereby not giving an elevated posture to legs unlike heels. These are among the most commonly used women's foot wear.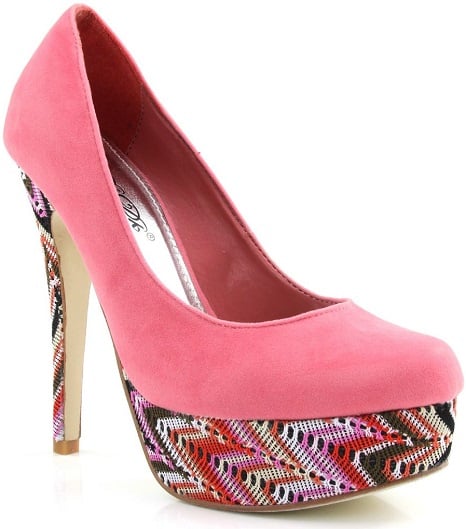 10. Sandals
A perfect choice for hot summer days and they can make you look great. These are open toe back shoes made up of leather, wood and come along-with fabric straps across the foot.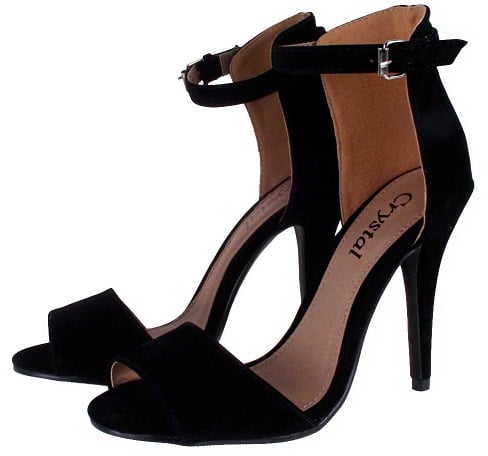 Hope you enjoyed this post!!