Actress, model, mother, and businesswoman, Eva Mendes is all that and more. She is now launching her own fragrance line with the beauty brand, Avon.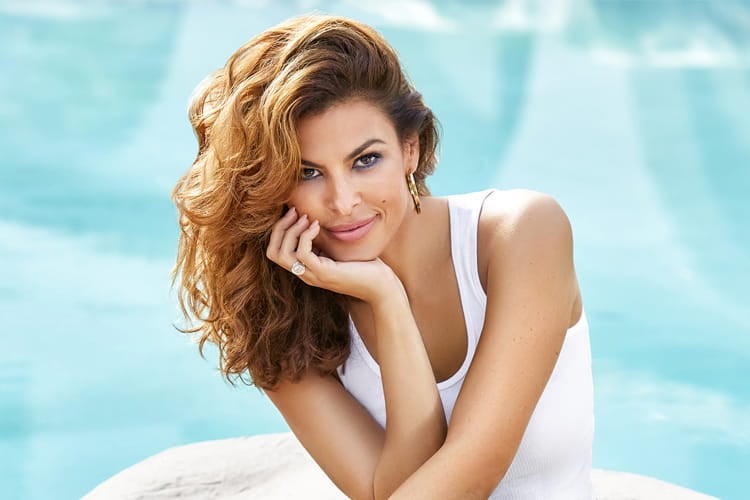 Not only that, the 41-year-old actress has her own clothing and shoe line at New York & Company, and loves browsing through vintage finds at the Salvation Army or Goodwill.
With so much going on, Mendes still manages to remain charismatic. And most of us are left wondering how she manages to look gorgeous all the time.
Well, we have the answers now, as we reveal her beauty secrets below and surprisingly, most of her favorite products are found in your local drugstore or kitchen! Let's find out.
Here are some of Eva Mendes beauty secrets and tips:
1. Favorite Beauty Products:
The actress believes in keeping her skin hydrated and chooses skincare products that serve this very purpose. She is obsessed with Dr. Perricone's products. Her favorite is the No Foundation, Foundation with SPF. It lightly covers her skin blemishes and she doesn't bother to use powder over it.
Mendes is also loyal to Tom Ford's lipsticks because of their smooth and hydrating texture. She also loves Psssst dry shampoo and St. Ives Apricot Scrub for the body. For skin, she loves Queen Helene's products.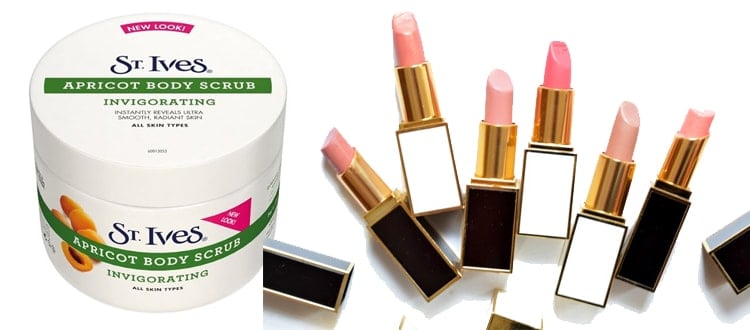 2. Favorite Beauty Tricks:
Eva cleanses her face with rose water, as tap water dehydrates her skin. She uses rose water dabbed onto cotton, both morning and evening.
To draw attention to her eyes, she never lines the outer corners.
3. Hair Care Tricks:
On the movie sets, her hair is constantly dyed, curled, crimped, and over-styled with hair products. So when she is off-duty, she uses Breakage to Strength by Pantene, which she leaves all night for giving hair a little boost or she just lets it fall naturally on her shoulders. Mendes applies the hair product before bedtime and wears a shower cap to protect her pillow.
In the morning, she rinses off the hair product and brushes her hair. She states it does wonders for her hair.
4. Morning Beauty Ritual:
Mendes drinks a cup of warm lemon water. This is a common practice in Japanese culture to refresh the whole body. The mixture can stimulate metabolism, purify the body, and revive the skin. This is also an awesome remedy for overcoming jet lag!
[sc:mediad]
5. Favorite Workout Routine:
Apart from water, Mendes is a firm believer of working out. "I also exercise at least three days a week no matter how stressed I am. I do cardio and lightweights at least thrice a week." And as for her diet, she believes in eating anything as long as it's taken in moderation.
6. Eva Mendes Homemade Skincare Remedies:
Mendes follows a simple solution for removing makeup. She puts coconut oil on a damp washcloth to remove her makeup. Mendes also uses the oil on her face, body, and hair. She clearly cannot live without it.
When in a pinch, she makes her own exfoliater by adding sea salt to plain yogurt. It really works! She also uses baking soda to polish her teeth.
7. Maintain Oily Skin Like She Does:
If you have an oily skin, witch hazel helps, says the actress. For her oily hair, she loves dry shampoo and also baby powder.
8. Long Stay Makeup Tricks:
Mendes runs her shower after putting on her makeup. Yes, you read that right! After she applies her makeup, she runs the hot shower for a minute and allows the steam to settle her makeup.
Although she admits it sounds weird, it works for her, she finishes. This is a great beauty trick for those who want to keep their makeup fresh for long hours.
9. Favorite Blusher and Tip:
She created a cream blush for her cosmetic line CIRCA Beauty. She loves the color Portofino.
She passes on a tip her mother gave her, "When applying blush or rouge of any kind, don't skip your nose. Make sure you apply it a little bit across your nose as well. It makes for a more natural, sun-kissed look."
Another trick, if you have a long face like she does, then when applying blush, blend it horizontally across your face from cheek to cheek, so there's a little left on your nose too.
10. Eva Mendes No Makeup Or Makeup?
Eva Mendes admits she applies makeup daily, and she prides herself on a fast routine. She starts with tinted moisturizer, dab on bright pink cheek stain, to make her skin come alive, and always uses concealer no matter what, to hide her dark circles.
11. Signature Scent:
Mendes has been using Estée Lauder ever since she was in the seventh grade. Also, her family is Cuban, and they have a tradition of dousing themselves and their babies in violetas, a type of cologne that smells like violets. She has a bottle in every room of the house.
And quite admittedly, she says, "I'm very occasion-based when it comes to fragrances. I love to adapt according to the moment I want to experience.
I love to spray my favorite fragrance on my wrist and the back of my neck. My secret is spraying fragrance in my hair. It leaves a beautiful trail behind and feels so luxurious.
12. Favorite Beauty Tools for Looking Fresh-Faced:
She loves the ZIIP Beauty tool for her face, which is a handheld electrical skincare device that works with energetic vibrations that are pushed into the skin. And she also uses the retinol cream on a daily basis! For bright eyes, she uses Visine and Joanna Vargas eye mask.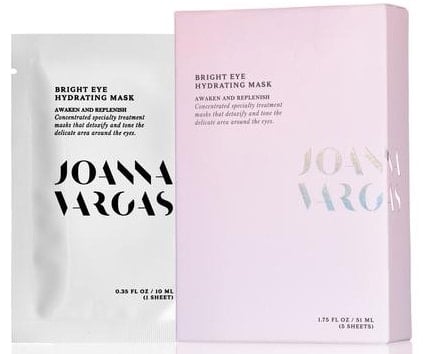 13. Why Does She Swear By Laser?
Mendes's secret hack for smooth skin is a mild laser treatment. It helps with smoothness and discoloration.
You don't have to spend a fortune to look chic and beautiful like Eva Mendes. The Hollywood actress follows pretty simple beauty rules as you read above. What are your opinions on it?
Are you planning on following her tips? Write to us and drop your feedback in the comment box below. Until then, stay inspired!