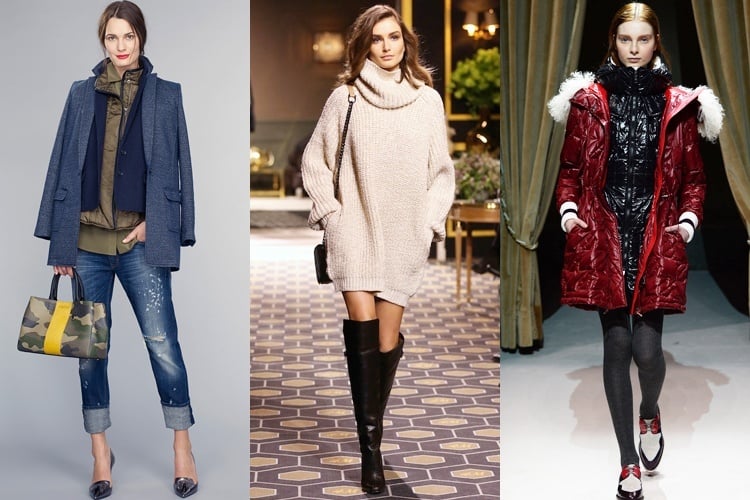 What holds your attention at the onset of spring is easy to guess – blooming flowers, early morning sunrays, and hectic excitement of a new season.
But when it is time for Fall, moods change and so does its impressionistic effect on fashion. No longer is it cool and casual. There is a new leap in colours and prints – some abstract, some neon, less of pastels, off-whites and creams and more of plaids, checks, leather. The fabric has got to be cosy and there is bound to be more of coats, jerseys, cardigans, pullovers, socks, gloves, and all of that.
[Also Read: How To Wear Dark Berry Colours This Fall]
2015 Color Trends And Fashion Pieces That Are a Hit This Fall 2015
Are you beginning to develop cold feet thinking what type of fall fashion trends as well as 2015 color trends would suit you most? Keep reading this piece as we share with you the key looks to be worn which will make you shine all the more, even more than the brutal sunshine.
Turtlenecks
Turtlenecks have been a huge success at the New York Fashion Week and college campus on the practical side too. They are good to winterise your looks. And don't feel shy of the turtleneck layering around the neck. It can even make your printed dresses and jumpsuits rock your outfit. To cut it short, turtlenecks make fall fashion 2015 look sophisticated and in.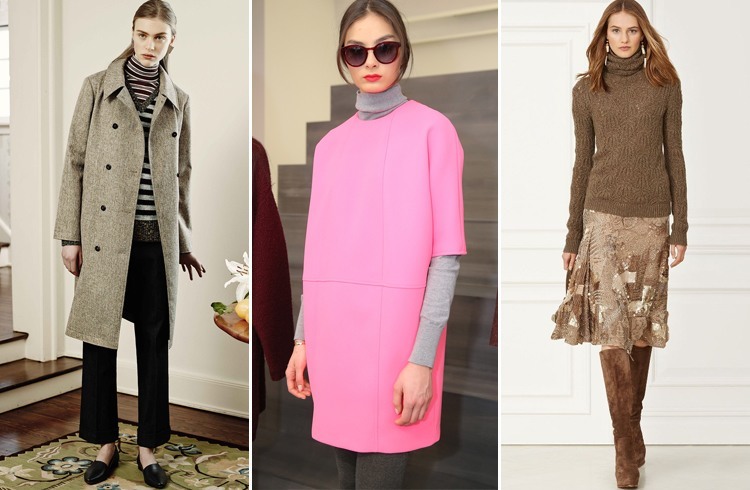 Car Wash Skirts
The trend of Car Wash Skirts peaked up in the '90s and brought sophistication. It is still around looking at the flattering look it gives to the legs, irrespective of your body type. With slits in panels, the skirt automatically looks feminine. Acclaimed fashion designers such as Tommy Hilfiger and Christian Dior have incorporated this chic looking piece into their fall fashion trends 2015 collections.
[sc:mediad]
Puffer Coats
Easy to wear and just as easy to style, Puffer coats are good for day wear and score bold evening looks. They keep the warmth of your body intact during shivering days. And you can team them up with boots, which is why they can make a college lass look chic with effortless ease. Talk of colour palette, black, burgundy, grey and brown are the dominating fall 2015 color trends for thickly insulated puffer coats.
[Also Read: New York Fashion Week]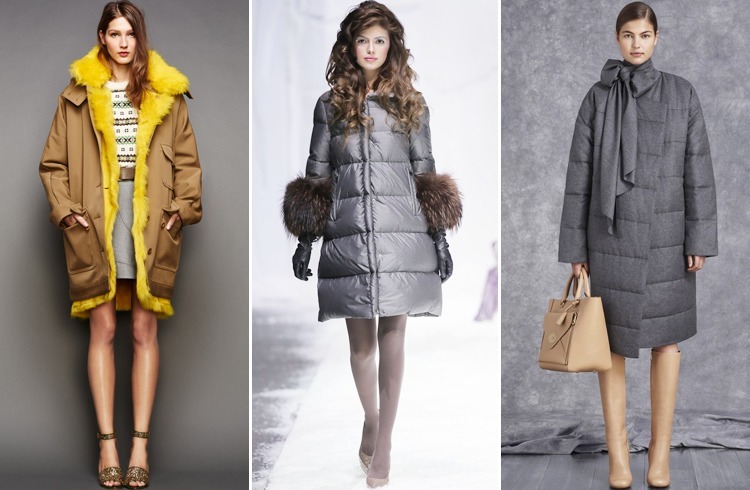 Faux-Fur Stoles
A pop of colour is quite exciting in fashion. So can be the color trends. When it comes to sporting colourful fur coats, scarves or for that matter stoles, you can expect oomph of luxury in your evening wear to jackets for daytime wear. The gentle rubbing of cashmere and silk on your skin in shades of bright yellow, pink and emerald can be so fashionably fulfilling, isn't it?
[Also Read: Trendy Bags For 2015 Fall]
Black-All-Over
Black is a non-colour but that doesn't keep the fashion designers on the international circuit to stay away from it. So go ahead and explore the monochromatic shades and look bolder than ever. Sporting jet black lips would be your winning card in color trends this Fall.
[Also Read: Neons Fashion]
Long–Line Blazers
Strike a power pose in your workspace or with friends in long blazers. They look comfortably chic yet luxe and powerful at the same time. Cool and casual fall fashion trends they are and long enough to make you look a tall and impressive figure.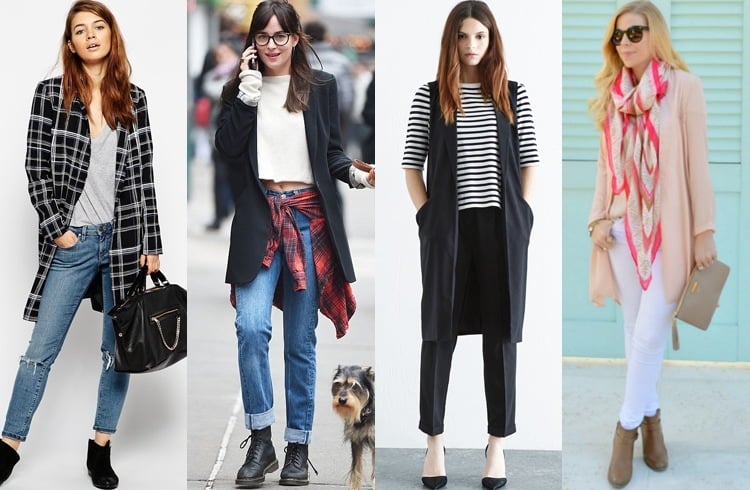 Flared Pants
Good things always come back in full attention. And the '70s trend is back with a bang in the fall fashion 2015. Slip into the awkward looking lengthy flared pants with rising hems and you are back in the fashion spotlight. It's a daring trend that will certainly make you stay ahead of your best friends and foes.
[Also Read: Flared Pants Are Back With a Bang]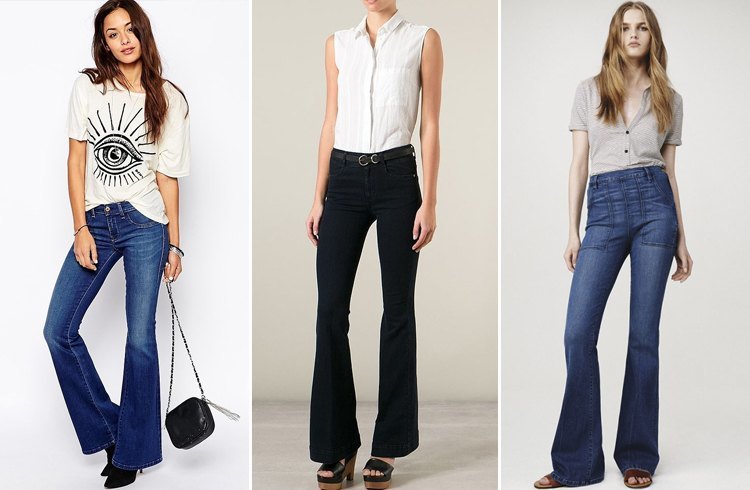 Edgy Neons
Electric shades have always left a mind blowing impression on daily fashion and ramp walk. Pair the neutral colours with ecstatic bold colours such as hot pink, electric orange, fluorescent yellow, lime green and you are on your way to getting loads and loads of attention.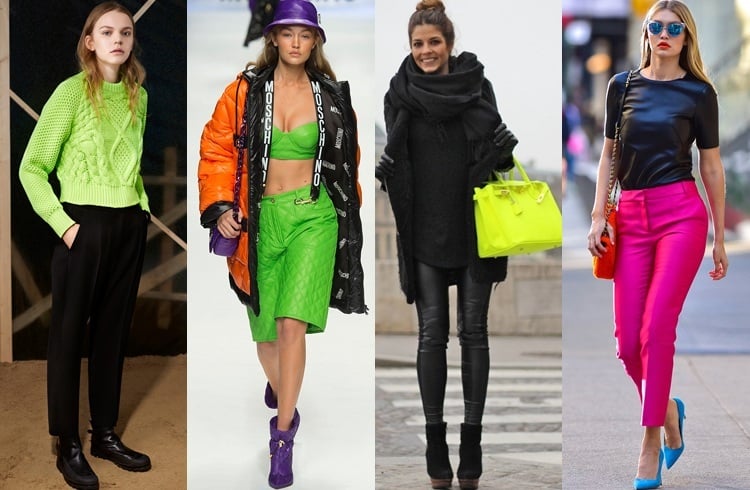 Statement Jewellery
Lovely fashion is always back. And that applies to choker chains in gold. They look slightly loose but add great sophistication to your outfits. So are drop earrings that look compelling and wonderful.
[Also Read: Easter Makeup Tutorial]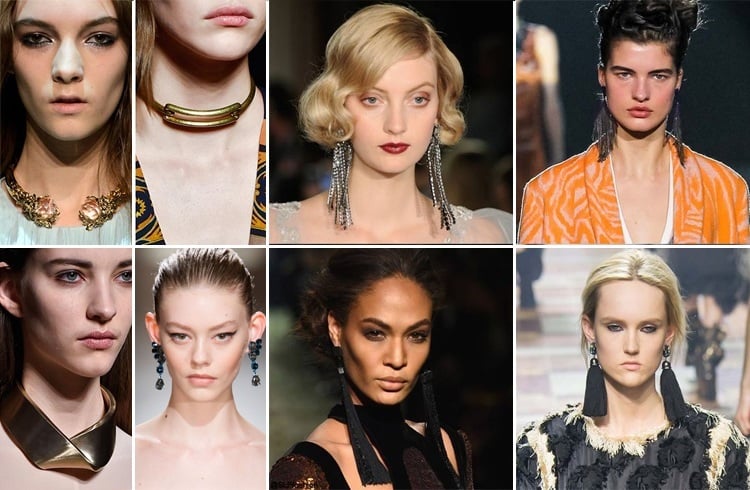 Now take a deep dive into the fall fashion trends and 2015 color trends and come back and tell us which of the shown masterpieces you are grabbing and why.