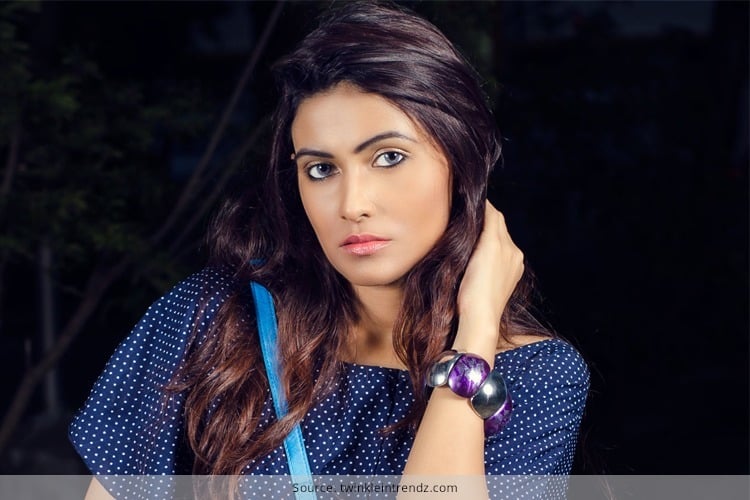 Gone are those days when you used to slather on tons of makeup and make your eyes pop out with an array of eye shadows. The rage these days is to go for a no-makeup look-you are not exactly bare-faced, but you haven't put up tons of makeup either! To achieve a natural looking makeup look, it is very simple.
We Will Walk You Through Step By Step How To Do Natural Looking Makeup.
Natural makeup products are available in aplenty in the markets and most of them promise a soft, glowy finish and a very minimal tint to your skin or your lips and cheeks. The natural looking makeup process has a few steps and it won't take long for you to master the natural makeup look.
You will hardly need makeup accessories, and anything available can be used to achieve this look. So, let's begin the step by step how to do natural looking makeup process:
Gather Your Ammo
Cleanser (to wipe of any kind of makeup residue that you had from before)
Moisturizer (to prep up your face)
Concealer (to conceal a few tiny details)
Foundation (to make the base for your skin)
Bronzer (to highlight those cheekbones)
[Also Read: Little Cleavage Makeup]
Lip colour (you can choose lipstick or lip gloss depending on your choice)
Eyeliner (a simple one will do)
Mascara (totally optional, but it can look gorgeous with a natural makeup look)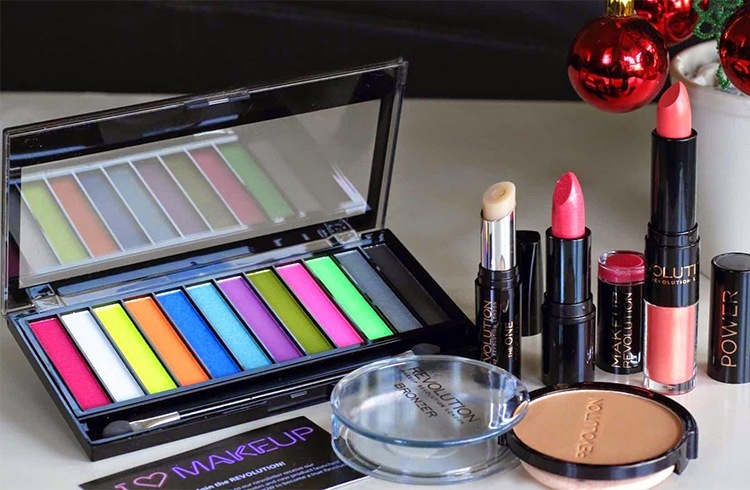 [sc:mediad]
How to Do Natural Makeup:
Step 1: The key to a natural makeup process is to concentrate on sticking to the natural colour of your skin. Your aim is not to look different from what your natural skin colour is, but instead work on ways to improves the texture, reduce redness and puffiness on your face and create a natural and glowing look.
Thus, you will pick a foundation which is very similar to your skin colour. Find your perfect shade of foundation and blend it all over your face. How to choose perfect foundation shade? Well, your foundation should totally disappear into your skin! Use your fingertips for a more even coverage.
[Also Read: DIY Everyday Natural Makeup for Busy Girls]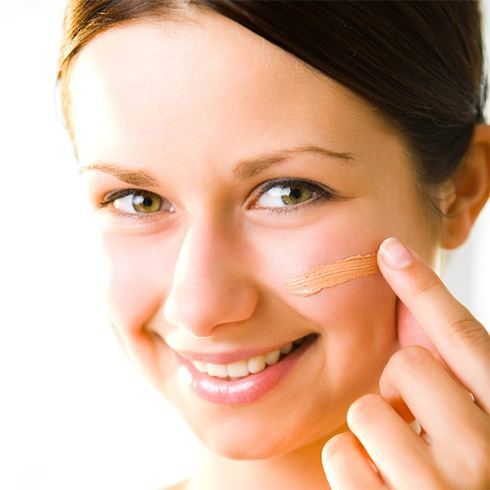 Step 2: For the concealer, choose a shade which is two shades lighter than your current skin tone. Dab it around the places you think need to be concealed. These include blemishes and under eye bags. You can again use your fingers or even a beauty blender to blend it all in.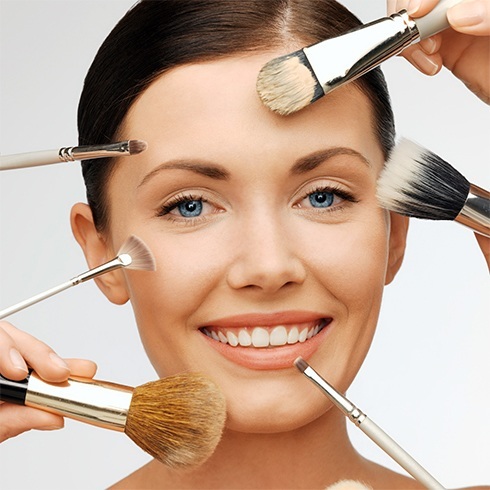 Step 3: Bronzing up your look is very important step when it comes to how to do a natural makeup. You can also use your blush at this moment. Using any of these two products will give your skin a natural glow (isn't that something we all want?). But you will have to aim for a very light look because sometimes bronzers may tend to look patchy and unnatural. Practice makes perfect! So make sure you use bronzer or blush very slightly.
[Also Read: Best Mineral Makeup]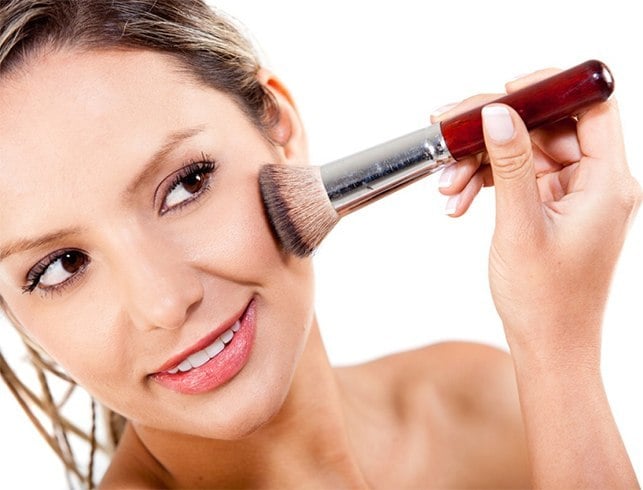 This is an image which shows where are the points in your skin where you should dab some bronzer: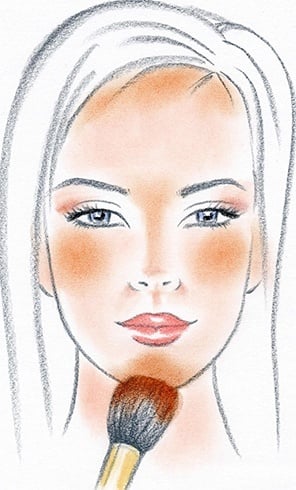 Last but not the least, try and apply the bronzer this way:
[Also Read: Step By Step Makeup]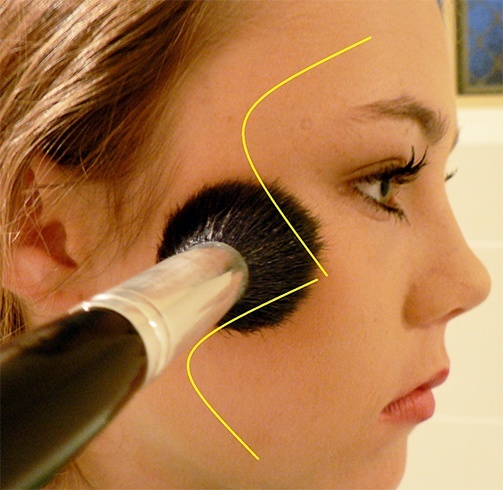 Step 4: Finish off your look with a light lipstick and also eyeliner and a dab of mascara! Your natural look is complete!
[Also Read: Types Of Makeup Brushes for Beginners]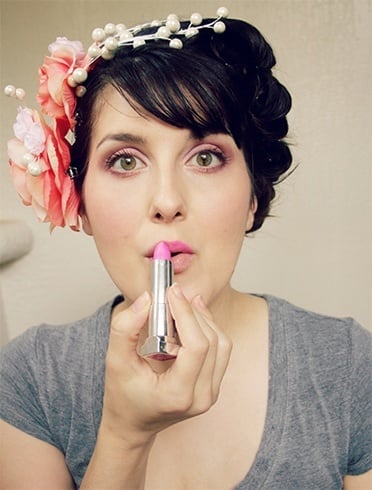 Hope you have learnt the tricks to a natural looking makeup!