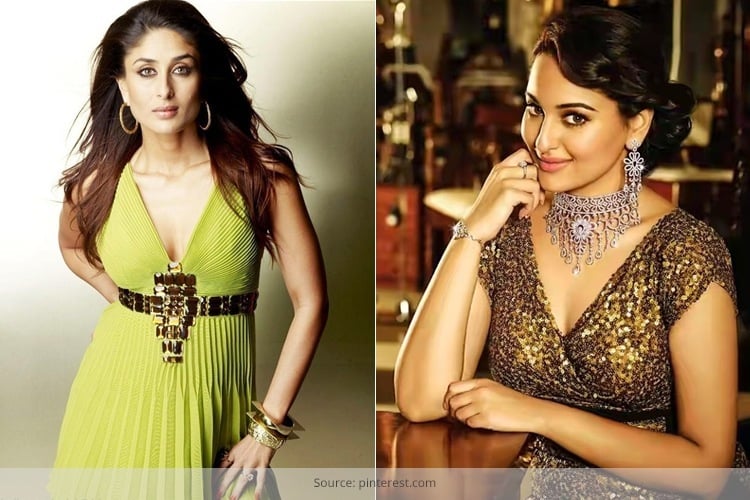 Dear girls,
While this post has been penned down with regard to cleavage makeup, we in no ways would want to shame any BODY TYPE for not being the way the glossy magazines and the media portrays. On the other hand, while our Hollywood and Bollywood divas have been under the media glare for flaunting a little cleavage, here's to women power and beauty, which the media cannot handle with grace! Remember, it is your BODY and your RIGHTS to flaunt, and with V-Neck fashion lines doing the rounds this festive season, you wouldn't have to feel otherwise even though you aren't well-endowed; makeup can make wonders happen, and increase self-esteem too! Here's how!
[Also Read: Best Makeup Schools In India]
Cleavage Makeup Tips
No surgery for sure! Spend nothing to go under the knife to blossom the bosom! Yes, you read that right, and with the help of a push-bra, along with bronzer and a little makeup tutorial, you can enhance your cleavage as well. A breast-lift with makeup is possible, and the best part is, you wouldn't have to spend a bomb doing that- no pains too!
Say goodbye to all those ads you have been reading and watching about 'boob jobs' and happily welcome the art of cleavage makeup. Look like the tinsel town girls in less than twenty minutes, and practice from now to make those babies look full at the red-carpet events and parties you have been invited to. Here are some cleavage makeup tips.
Grab bronzer or dark powders, a light shade powder and few wide angled brushes- you are ready to make magic happen on those breasts!
[sc:mediad]
Tutorial
Wear your push-up bra, which helps accentuate the bust line.
With the help of facial tissues, cover the neck and the top of your bra, so as not to allow remnants of bronzer and the dark powders to settle on them.
With the help of bronzer in dark color, start applying the touches to the middle of the cleavage to begin with.
Start by blending the color into the skin- upward to begin with and the outward towards the collar bones. This creates the desired V-Neck and a curve so natural to flaunt
With the help of a lighter powder or a very light eye shadow, you now should apply touches of them on the top half of the bust line. Very little we say, so that the applied amount isn't too shiny or shimmery.
Use a blending brush to blend the bronzer and the light shadow well. With a makeup sponge give it a final blending touch and now look at the mirror
If the breast or cleavage shape looks ample enough, you needn't add anymore dark color or bronzer.
Should the amplifying effect look too dull, use a little more bronzer on the cleavage and the top half of the breasts, and blend with the help of a makeup sponge.
Finally, with the help of a makeup fixer, spray a little from a distance of ten inches and allow a minute to pass by.
Remover the tissue papers and dress as you please!
[Also Read: Best Mineral Makeup Application Techniques]
Surprised at how easily you could have the buxom beauty look? Don't be! Start now on these easy to use cleavage makeup tips and practice them with your own innovation and style. Remember once again, your body is sacred and is an epitome of feminine beauty- let no one tell you otherwise on the same lines, just because you are small or flat chested!
Have fun flaunting the new look, and if you have how to do cleavage makeup tips to share of your own, do write in!