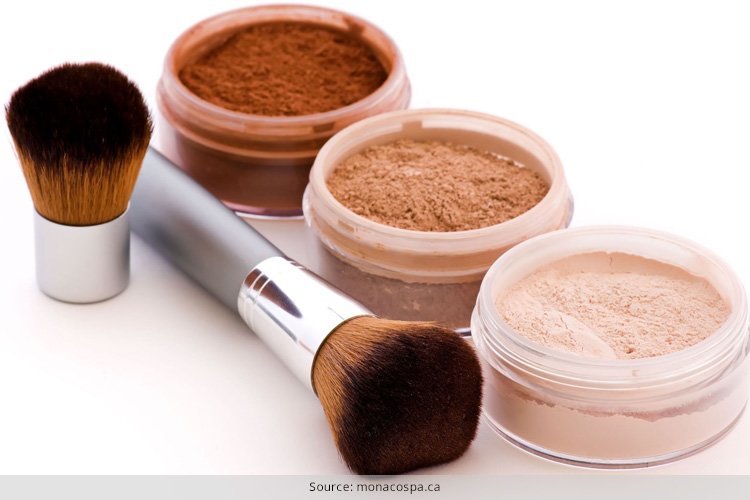 After having listed a number of flaws in the traditional liquid foundation or compact powder, an impressive number of women have switched to mineral make-up. One edge that the mineral make up products have over the traditional products is its formulation. The best mineral makeup product do not contain chemicals that lead to rashes, allergies, and break-outs in a lot of people. These are not aggressive to sensitive skin and are suitable for all skin types.
[Also Read: Makeup For Less]
How To Apply Mineral Makeup
There is, however, a distinctive routine for applying mineral make up, without which you may just mess it up totally. Learn in detail how to apply mineral make up.
1. Mineral Makeup Shades
Selecting the right base shade. Gone are the days when only 'fair' was 'lovely'. The new age on-lookers know how to find beauty in every skin tone. So please don't even try to get yourself a base that is 2 shades lighter than your original skin tone. They look fake and cakey and of course not the least pretty. Again, those who are too fair are often found to apply a coat darker than their original skin tone, so as to create an illusion of tan. Neah – doesn't work either. Try various mineral makeup shades on your jawline and invest in a quality base that matches you like a second layer of skin.
2. Pre-Application Moisturization
The first thing you need to do, even before starting with the actual make-up is to make sure that the make-up stays on the face for an extended time period. Now, the powder of the mineral makeup glues to the natural oils in your skin. The powder will not stick to a dry or flaky skin and will lose out soon or it might sit on your face but without being blended well, it might just end up looking like a patch of powder. So the mantra here is you need to have a well-moisturized face. Apply a lotion that suits your skin type at least 10 minutes before starting with the make-up.
[sc:mediad]
3. Applying Foundation
Pour a little more than 2-3 pinches of the make-up dust in the cap of the jar. Now here's a thing fellas- in many cases these jars will have an inbuilt Kabuki Brush to apply the dust on your face. If your jar didn't come with a brush, then may be you can buy one individually. These brushes, which are also known as Mushroom brushes will be short and have dense bristles. Dip this make up brush into the powder and tap it onto your palms to get the product absorbed into the brush. Then stroke off the brush a little to get rid of extra powder caught up in it. Swipe the brush in circular motion across your cheeks and then the T-zone. The ideal motion would be – from the T-zone, out. Repeat this step till you have the coverage you want. Maintain a firm pressure to buff the foundation powder into a smooth and even layer.
4. Finishing Touch
There is this special Mineral Finishing Powder that you get in the stores. You may want to pick up a flat fluffy brush and tap some of the Finishing Powder into the brush. Then just swipe the brush across your face wherever you feel the finishing hasn't been perfected. One doesn't really need to brush the face as vigorously as during applying the foundation. This step is followed to determine the flawlessness of the final appearance. If you have an oily skin, tailing your make-up with a finishing powder will prevent your face from looking dull and 'made-up'.
[Also Read: Types Of Makeup Brushes for Beginners]
5. Blush, Lipstick And Eyeliner
Your skin's base make up is ready now. Time to focus on other aspects. Given that mineral make up is powder based, choose a shade of blush that goes with your tone, but in powder base. Use a creamy or matt finish lipstick, but avoid something with too much of gloss. For eyes again, go for a kohl cake to draw the eyes or a non-lustrous liquid liner.
Mineral make-up is ideal for acne prone skin. And it is all the rage in the beauty industry now. As you may have noticed that the application of mineral make-up is way different from normal make-up. You may have to struggle a little in the beginning. But if you follow the above steps thoroughly you will certainly ace the skill masterfully without much qualms.