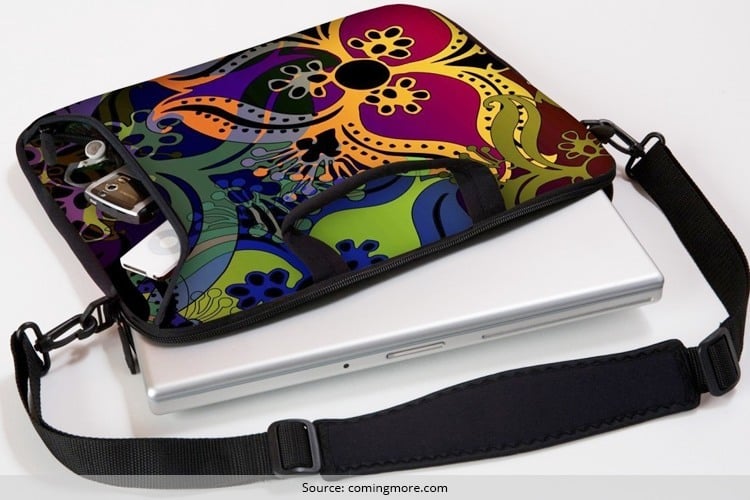 Would you wear the same outfit every month? Would you wear the same lipstick every month? Would you not want to try and experiment with looks, styles and trends? Wouldn't you want something that speaks volumes about your personality? And if the answer is a YES, why then would you want to carry the same old laptop bag to your office, everyday! Twelve months a year and the same old bag, while you pay attention to every tiny detail when dolling up as a corporate woman or a college chick- SO NOT DONE!
Take A Look At Some Stylish Laptop Bags!
12 means 12, and here are 12 chic laptop bags for women that speak of fun and professionalism at the same time!
Designer Laptop Bags
Yes, designer laptop bags for women are the trend now and you could have one of them too. Let's show you four of them here which would make you want to go and pick them now!
[Also Read: Trendy Bags for 2015 Fall]
1. The Kailo Chic Women's Pleated Laptop Tote
Is that a tote or is that a laptop bag? Keep them guessing, your boss and clients especially when you carry the sexy Kailo Chic Women's Pleated Laptop Tote to work this Monday. Beat the Monday blues all through the month with the Gray Chevron collection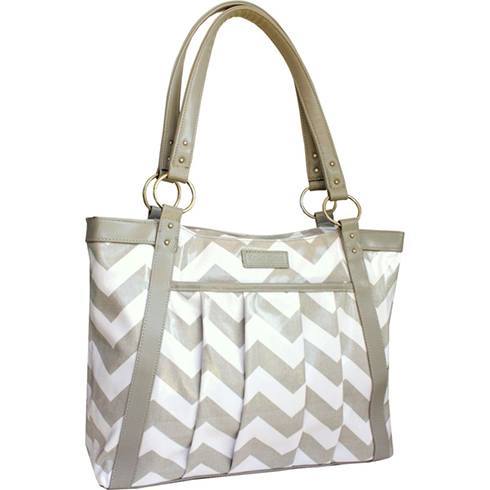 2. The Danier Laptop Bag Collection
Formal and yet with a hint of all things fun, the serious looking laptop bag has a touch of royal blue, and with many compartments within to not only house a laptop, but your daily feminine essentials too!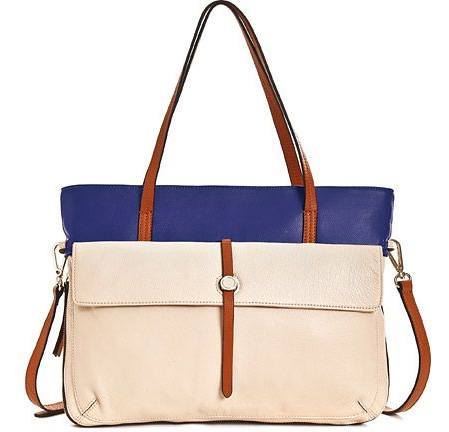 [sc:mediad]
3. The Kate Spade Briefcase
The Kate Spade briefcase is a wonderful laptop bag, which houses your technological gadget and also your official documents too. There are compartments built within for other items to store, and sans the need to compromise on space – made from leather for a finer taste!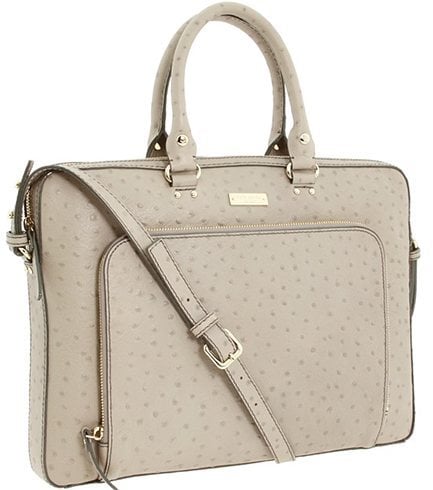 4. A Touch Of Red
Bring in a touch of red to your smart casual look this Friday wearing a cute laptop bag as an accessory. The buttoned up bag doesn't look like a formal embellishment, and yet would be a fun way to flaunt your quirky touch at work
[Also Read: Leather Office Bags]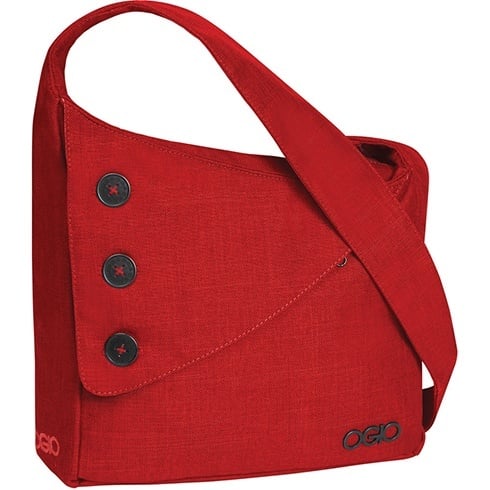 For The Very Formal Look
If you want laptop bags to have very formal yet chic touches, here are four options from the many out there to choose from.
1. The Francine Tan Thoroughbred
The Francine Tan Thoroughbred 14inches laptop bag made from pure leather and in nude shades helps complete a very formal look for work. The trendy Women's Laptop Briefcase is spacious and can be carried around for all seasons too!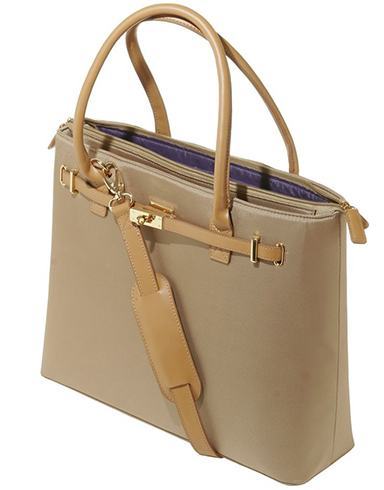 2. Rolling It Out
For the corporate woman who lives out of the airport most of her time, a rolling laptop bag is a must have. The collection from Women's 17″, 15″ Rolling Laptop Bags in dark shades of royal blue to black, suits the business environment too!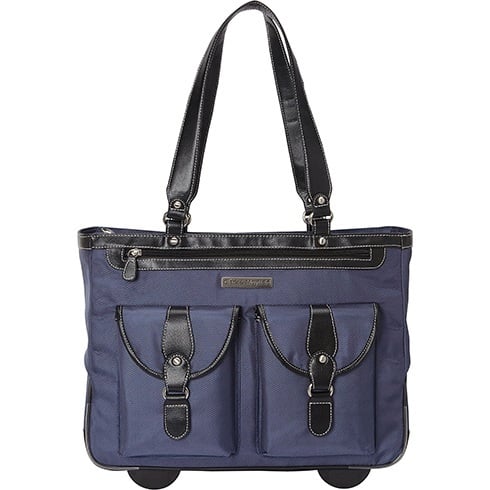 3. LONDON from GRACESHIP
Ultra cool and uber sexy at the same time, LONDON from GRACESHIP has a range of very formal and haute laptop bags for the corporate woman to choose from!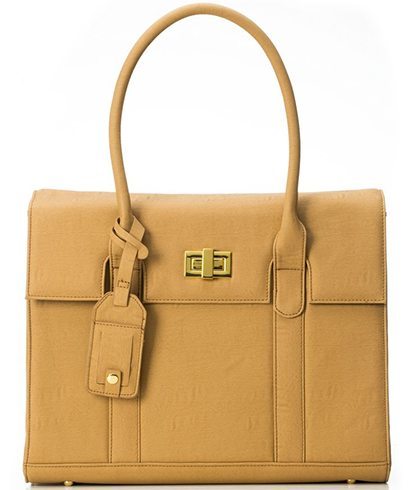 4. Clark & Mayfield
For any season and for all business reasons, the Clark & Mayfield Stafford Leather rolling laptop bag 17.3″ in built should be a must-have especially if you have to trudge the gadget around a lot!
[Also Read: Circle Shaped Handbags]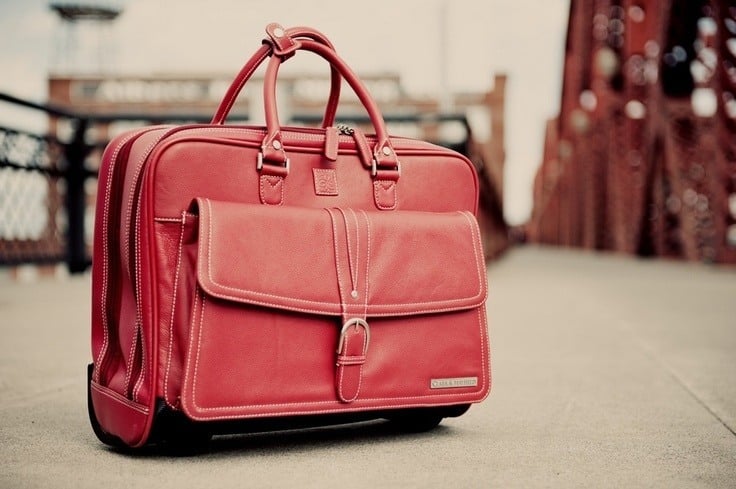 For The College-Goer
College goers these days tend to use their laptops for their assignments, more than the conventional pen and paper ways! Here are four cute fashionable laptop bags to gift your daughter, your sister or your wife with!
1. Floral And Leather
Made from pure white leather, and with floral touches for designs that too, the cute floral leather laptop bag is a trendy statement she'd make while attending her first day of college!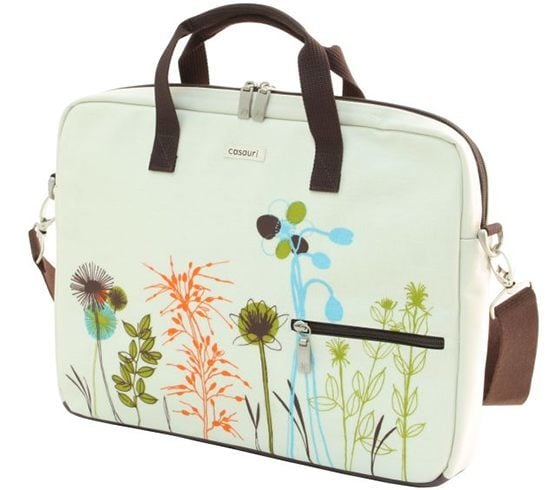 2. Backpack College Laptop Bags
A touch of the old-glam world charm with a Backpack College Laptop Bag that doubles up as a rucksack for your daughter- cute isn't it?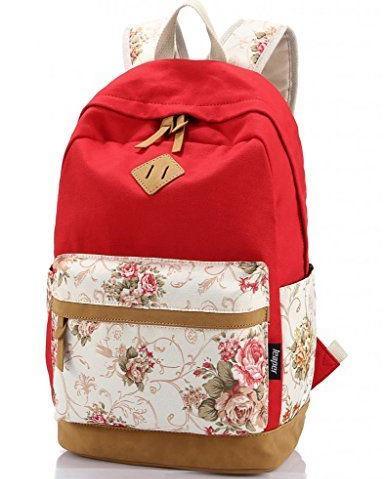 3. The Duchess Case
Daddy's little princess all grown up, and now a Duchess! Her majesty thus needs a Duchess Case to carry her techno gadget to school and for her internships too!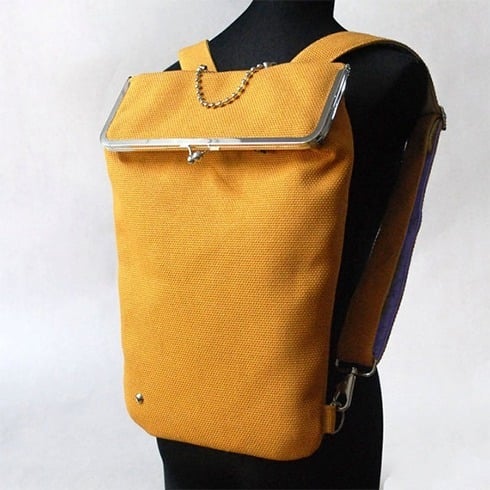 4. A Designer Touch For The Fashionable PYT
Allow her to flaunt her designer touches at college or school, with the Vera Bradley Laptop Backpack that speaks volumes about her style and taste!
[Also Read: Best Leather Travel Bags]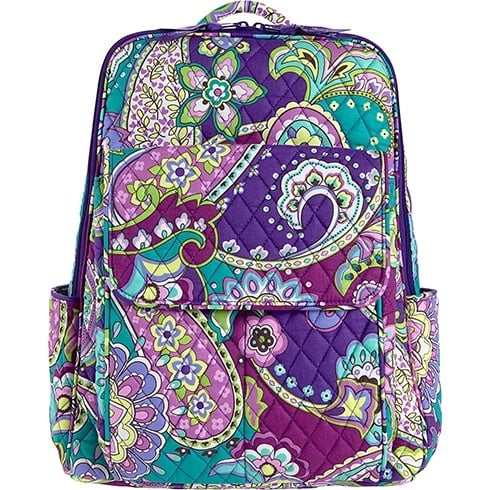 With so many more stylish laptop bags to flaunt and pick from, which one would you want to buy today?