7. Opt for elastic waist jeans boot-cut jeans; three-fourths-length sleeves; or tailored pants, best way to flaunt your new curves with varied tops.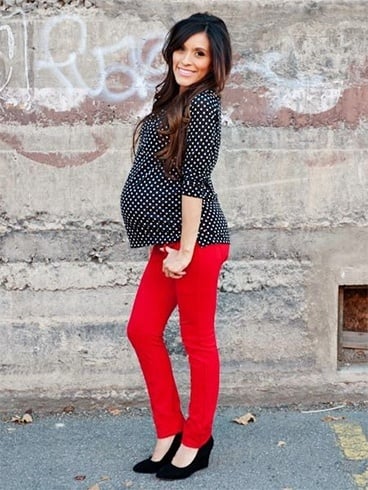 8. Be fashion savvy with maternity tank tops, camisoles, jumpers, fitted knits and t-shirts in snug fit.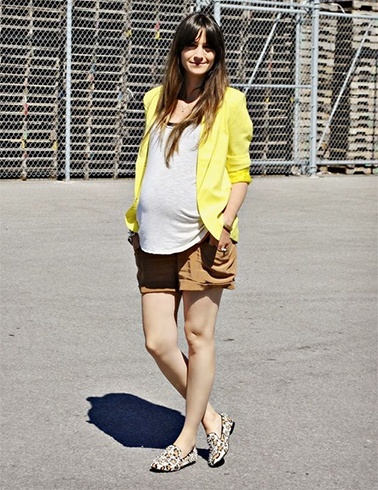 9. Extra length torso in shirts, tops so opt for tunics, high-low shirts and maternity leggings.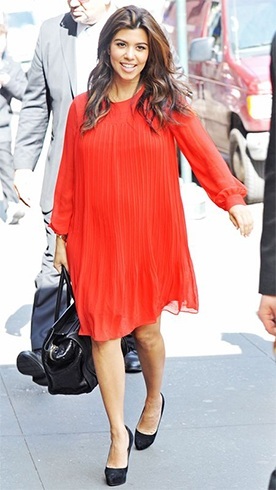 10. Pick shirt-dress or fun printed shift dresses in large sizes which look cute on moms-to-be.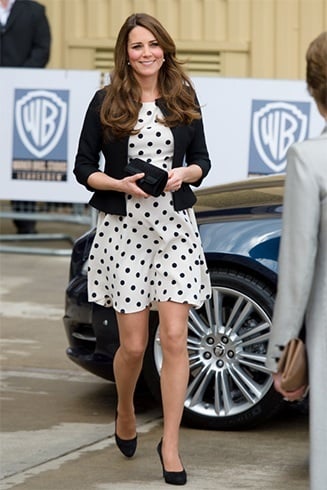 11. You can opt for blazers which can be left unbuttoned. Layer with a vest or cardigan as it can perk up almost any outfit.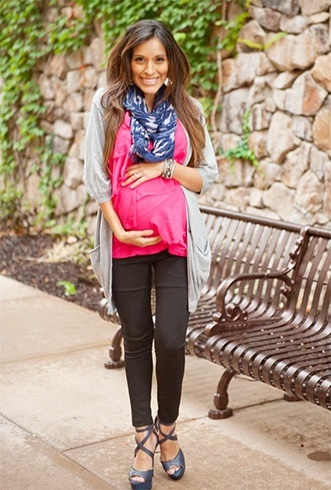 12. Add a pop of colour and take away the emphasis on your fuller face with accessories as your tool. Opt for longer necklaces, beaded or chains with interesting pendants, dangling earrings etc, as they form an elongating illusion, making you look slimmer.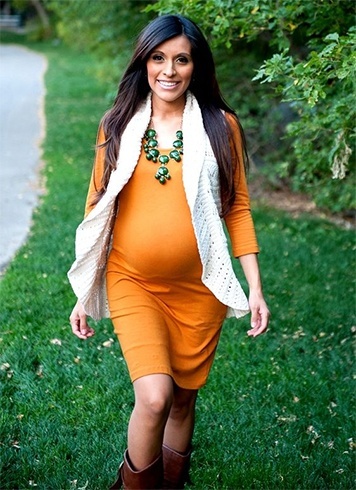 [sc:mediad]
What Not To Wear
Don't hide yourself in oversized attires, they make you look bulky rather choose outfits which you will wear post pregnancy. Avoid chunky or gathered fabrics. Stretch fabrics or slightly loose apparels to accommodate your growing belly will be ideal.
[Also Read: Ways to Announce a Baby is on The Way]
Choose attires which have side gathers, back tie pulls, pleats and tucks. So, remember to go in for curved hemlines and not straight ones
Stay away from metallic, shiny fabrics or big and bold prints
Ditch wearing corsets, busters or thin strappy lingerie which will be tight and rough on the skin
Steer clear of heels, simply opt for flat footwear
So what are you waiting for, go grab a pregnant selfie, and flaunt your chic bump! Hope this article on fashion for pregnant ladies is helpful. If you have any pregnancy fashion tips or fashion for pregnant ladies, do share with us below. We would be glad to know more.