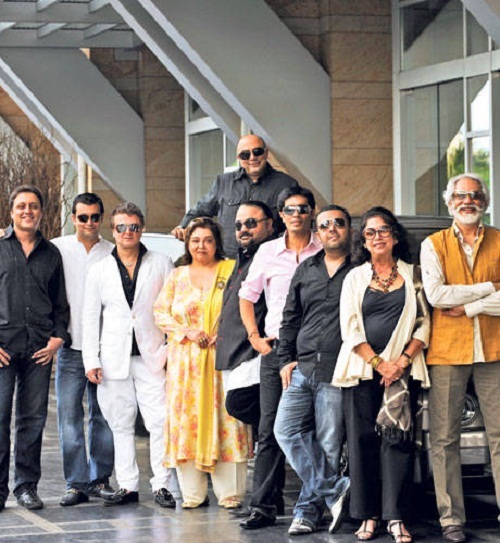 Just like India's demography, today Indian fashion is colossal, fast emerging as one of the most significant fashion domains across the globe. If my predictions withhold valid reasons then India will soon be counted among the top 10 fashion runways in the world next to Paris, Milan, New York and London.
Celebrating Indian fashion's success in transforming from a dark horse into a fair-haired sweetheart in all prominent runways, I have decided to pay tribute to the giants, who paved the way for glory and triumph. They were the forerunners, who had visualized India as a melting pot for the bandwagon. Their singular approach and path-breaking verdicts gave birth to numerous trendsetters and took Indian fashion to soaring heights. It is only because of their contribution, today world looks up at Indian industry with respect and admiration.
Let's all salute these visionary fashion gurus of India and improve our GK by going through this special edition on Did you know..
First Indian Fashion Designer – Late Rohit Khosla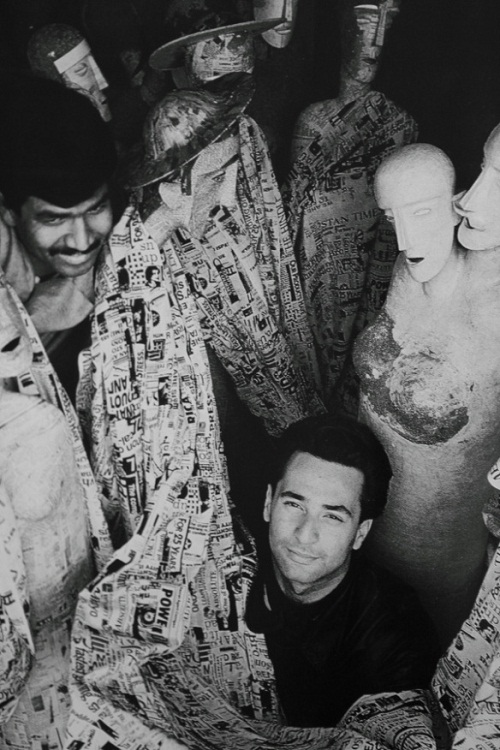 It was the era when Indian fashion was bleeding to death, an unsung hero revolutionized the very face of Indian fashion. When fashion was defined by the threadbare and the vapid garments, Khosla dared to add some modern day elements so as to improve its mediocre standard. It was Rohit, who can be hugely credited for shaping the careers of our the then designers like Rohit Bal, Tarun Tahiliani, JJ Valya, Abu Jani and Sandeep Khosla.
Rohit was the mentor to the NIFT Delhi;s first batch alumni, who worked under him thereby polishing and improvising their creative skills. It was also Rohit, who had changed the Indian runway styles. He stopped the tradition of dance performances by models on runways, as he strongly believed since the models were showcasing outfits, so the entire fashion should be on their clothes rather than on their dance moves.
I have already written an elaborate piece on this India's unsung hero. Click here to know more about India's first fashion designer.
First Indian Organization to Promote Fashion – FDCI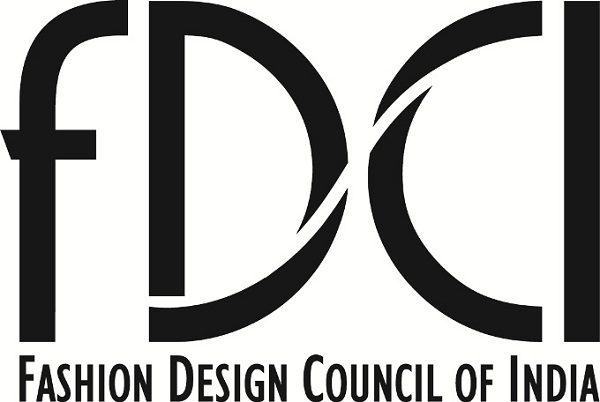 The era of Rohit Bal, Tarun Tahiliani, JJ Valaya, Aparna Gill, Ritu Kumar, Ritu Beri, Neeta Lulla, Manish Arora and Manish Malhotra to name a few is for sure can be considered as the Golden Era of Indian Fashion. It was 90's when Indian fashion had started gaining visibility in the international circuit. Considering the call of the time, India's first ever fashion organization – FDCI was established in December 1998.
This organization aims at promoting fashion in the country, nurturing budding talents and discovering new faces, who can take the trends to a whole new level. It also involves in the marketing doodads of this industry by establishing designer-corporate tie-ups. This governing body assembles all the designers across the nation under one roof only to drive this industry towards sustainable growth.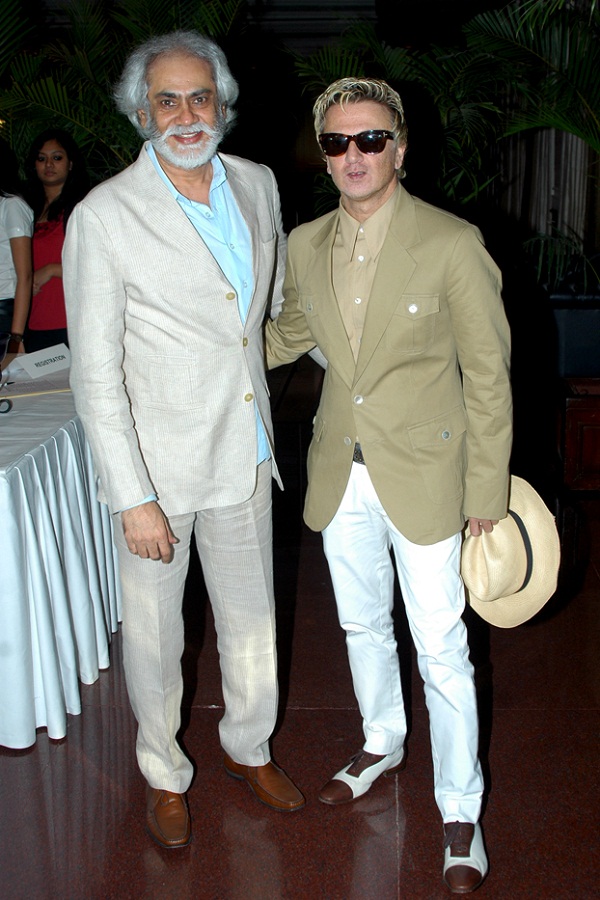 Its office is now located in Gurgaon with Mr. Sunil Sethi as the President & Mr. Rathi Vinay Jha as the Director General for the organization. Apart from closely working with fashion institute NIFT, it is also supported by Textile Ministry.
The organization sponsors three major fashion events in the country:
Wills Lifestyle India Fashion Week – The bi-annual prêt weeks for womenswear
Van Heusen India Men's Week – A week for men's fashion-
Synergy 1 Delhi Couture Week – The annual platform for couture
India's First Fashion Institute – National Institute of Fashion Technology
It is the IIT for the country's aspiring fashion students, who want to pursue a career in this domain. It was established in 1986 under the patronage of the Ministry of Textiles. In 2006, it was granted statutory status under the act of Parliament of India, thereby being empowered to award degrees and other academic distinctions.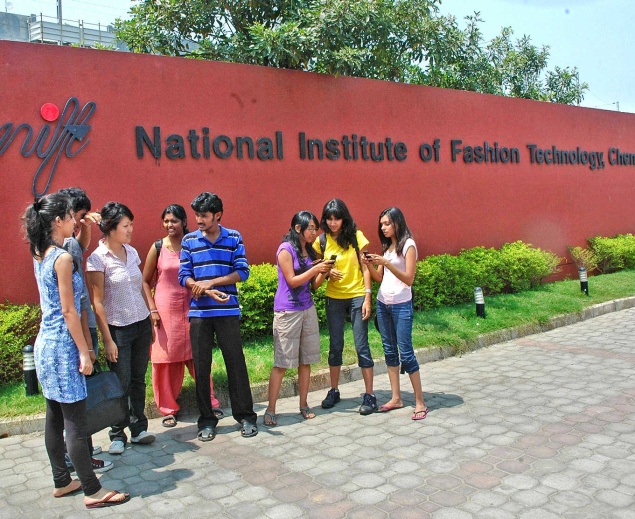 Because of its devoted staff and top notch academic standards, it soon rose to one of the high ranked institutes, which went on to become the founder member of  "Fashion Schools' Foundation of the World", which comprises 34 fashion schools worldwide.
Almost all the notable Indian fashion designer including Prabal Gurung, Ritu Beri, Manish Arora, Rajesh Pratap Singh, JJ Valaya, Sabyasachi Mukherjee etc. are NIFT alumni.
While its head office is in Delhi, NIFT has its centers at Mumbai, Kolkata, Kangra, Gandhinagar, Hyderabad, Chennai, Bangalore, Raebareli, Patna, Shillong, Bhopal, Kannur, Bhubaneswar and Jodhpur where it offers four-year bachelor and two-year master programme in the areas of Design, Management and Technology.
While a new campus at Ludhiana has already been announced, Kashmir is also soon going to have its own NIFT for the aspiring J&K students.
India's First Fashion Week – India Fashion Week/Lakme Fashion Week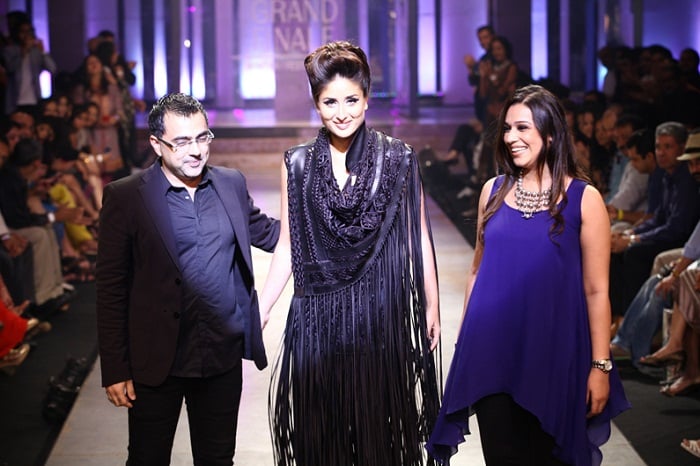 India enjoyed the first show of its India Fashion Week in August 1999, which was showcased focusing on both contemporary and conventional and global and local alike. It was held by FDCI along-with Lakme as its title sponsor at Delhi's Taj Palace. It was an inivtation-only event, which created a buzz across the industry with every fashion designer willing to showcase their designs on the first-ever national platform.
33 designers, including Rana Gill, Ritu Beri, Monisha Jaising, Anamika Khanna, Tarun Tahiliani, Rina Dhaka, Rohit Bal, Malini Ramani, Manish Arora, Rajesh Pratap Singh, Ashish Soni etc. were the first group of designers to showcase their creations on national level.
The fashion week was beaming in red, black and neon shades. Apart from the Indian models, some international models also graced the runway including Caroline Flower, Jodie Kidd, Amy B and Verity.
Rana Gill was the first designer, whose Fall 2000 collection was showcased in the event. Even Rohit Bal presented his winter line for men in sheer whites. While Ritu Beri's models were sent down in neon and shimmering sequins, Monisha Jaisng's collection were in black and white with mirror work around the waist.
The bridal trousseau was also one of the highlights of the show, which was presented by Anamika Khanna in heavy embroideries, zardozi and ikat works.
Since then this fashion week went on to become India's prominent show followed by other shows like Wills Lifestyle Fashion Week, Delhi Couture Week, Rajasthan Fashion Week etc. Now, LFW conducts two show every year in Mumbai, displaying winter and summer lines.
India's First Fashion Photographer to work for an international brand – Late Prabuddha Dasgupta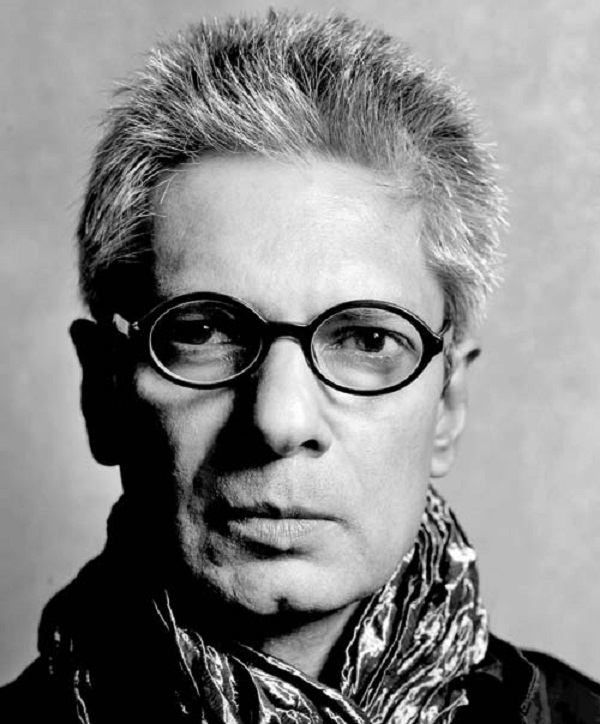 If you are not much into fashion and do not read fashion magazines then probably Prabuddha is a new name for you, but not for the fashion world both local and global.
He is India's first fashion photographer to have worked for international brands, as he contributed mostly to international fashion magazines and ad campaigns.
About Prabuddha
He was a self-taught photographer, born in Kolkata 1956 to the then notable sculptor, Pradosh Das Gupta, who was the curator of National Gallery of Modern Art. He grew up in the cultural chaos of post-colonial India and was trained as a historian. After having worked as  copywriter with advertising agency Everest, Prabuddha took photography as full-time in 80's.
The photographer had worked with the first generation of Indian supermodels including Madhu Sapre, Feroze Gujral, Shyamolie Verma, Mehr Jesia and Milind Somain.
He received the prestigious Yves Saint Laurent grant for his photo shoot of model Feroze Gujral for designer Suneet Varma in 1991. It was only after this award, his work started receiving international exposure, paving its way into several institutions like the Museo Ken Damy in Brescia Italy, and Galleria Carla Sozzani, in Milan Italy.
His controversial photoshoots
Back in India, he became overnight famous, when he shot the first ad campaign of Kamasutra condoms with models Pooja Bedi and Marc Robinson in 1991. Not only this photographer became popular, but he also helped this brand to become India's top-selling condom brand.
Later on, Dasgupta had also shot another controversial ad for Tuff Shoes in 1995, featuring Madhu Sapre and Milind Somain.
The photographer published three books in his lifetime –
Women, Viking, 1996
Ladakh, Viking, 2000 and
Edge of Faith, with William Dalrymple, Seagull Books, 2009
With Women, he reinstated the nudity to its rightful place in the very home of Kamasutra, almost  centuries after the Victorian morality imposed by the British had almost erased sexuality from artistic expression. His book, Women (Viking Books) is a collection of nude portraits of urban Indian women.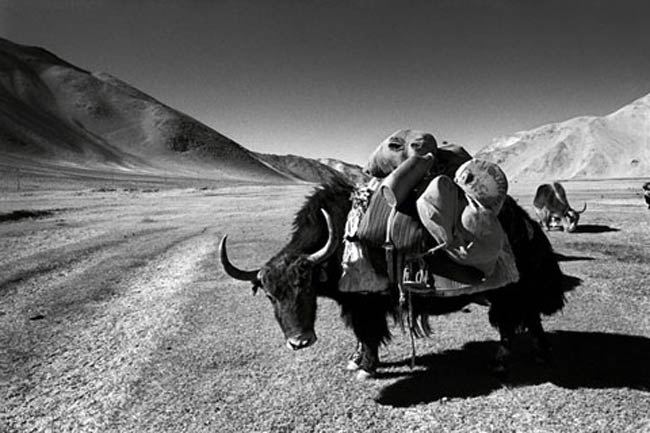 Ladakh was his second book published in 2000, where he covered the Indian natural beauty to its core. It was his personal exploration of India's frontier wilderness.
He worked on "Edge of Faith" authored by William Dalrymple in 2009, covering the Catholic community in Goa.
Dasgupta's work so far has been exhibited internationally, both in solo and group shows. His works are also published in Indian, French, English, Italian and American magazines.
As per Vogue fashion director Anaita Shroff Adajania,
"Renaissance man, visionary artist, an adventurer in all senses of the word… His inimitable charm in smiling, loving and just being enriched whoever's life he touched. Prabuddha's unique approach to his work, the magic only he could create and his passionate persona influenced me in a way that defines me as a person and a professional. Love you Prabuddha, always."
First designer to open luxury boutique in India – Tarun Tahiliani
"Tarun Tahiliani is the Karl Lagerfeld of India" ~ Isabella Blow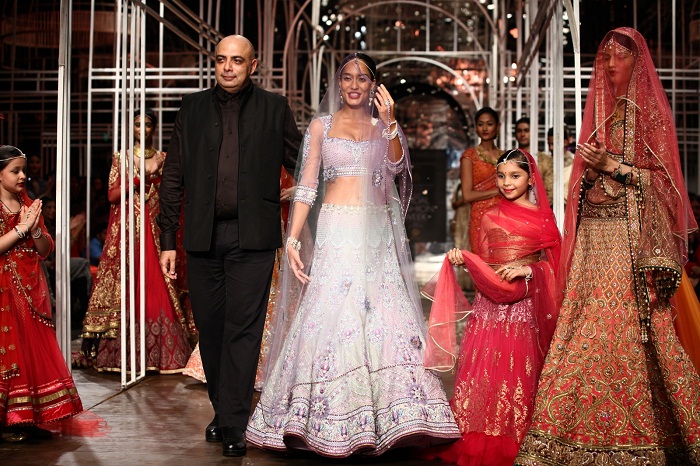 Boutiques are now a fast growing trend in India. With brands like Kimaya, Coolage, Le Mill, Ogaan and Samsaara having become popular in India, the trend of luxury boutiques is rapidly growing. The elite class people find these stores as extremely convenient, as all the top notch labels are displayed under one single roof.
While fashion designer randomly create their designs, it's the boutique owners who display the best items to satisfy the likeness of their clients.
Tarun Tahiliani, India's Haute Couture King conceived this very concept of the luxe boutique, when he along-with Rohit Khosla established 'Ensemble' in 1987.
While Ensemble was launched initially displaying collections by 5 fashion giants including Tarun himself, Rohit Khosla, Abu Jani & Sandeep Khosla, Neil Bieff and Amaya, 26 years later this boutique still holds the charm displaying items by couture bigwigs of the country.
First Indian model to walk the ramp on international runway – Padma Parvati Lakshmi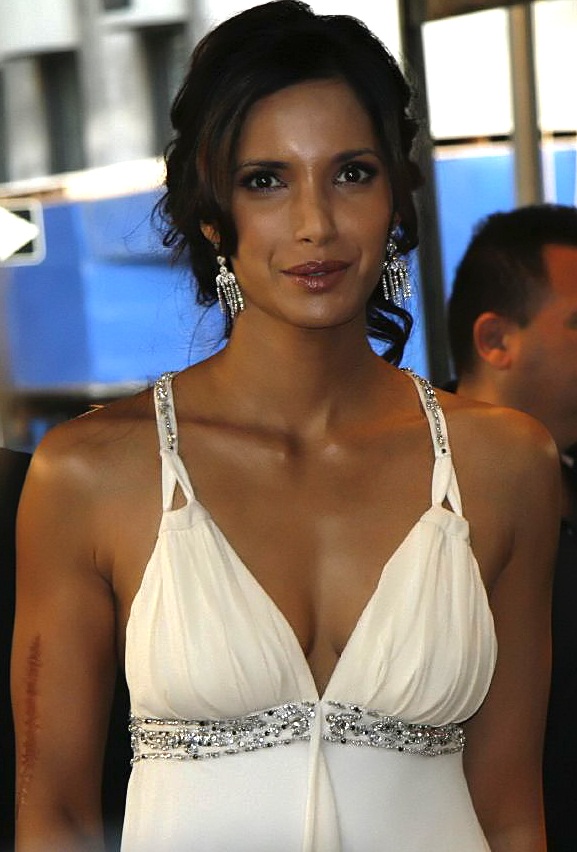 If you knew this woman as Lady Rushdie then you hardly know anything about Padma Lakshmi. Having been raised in New York was the greatest advantage for her. The ravishing model had taken modelling at the age of 18, when she was discovered by a modeling agent in Madrid.
She is indeed the first Indian model to have walked the ramp for Paris, Milan and New York runways. So far, she has modeled for Emanuel Ungaro, Giorgio Armani, Gianni Versace, Ralph Lauren, Alberta Ferretti, Roberto Cavalli and Versus.
Interestingly, Lakshmi enjoys writing cookbooks and hosting cookery shows rather than walking on the ramp. Her first cookbook Easy Exotic, a compilation of international recipes, was awarded Best First Book at the 1999 Gourmand World Cookbook Awards at Versailles.
Padma Lakshmi Scar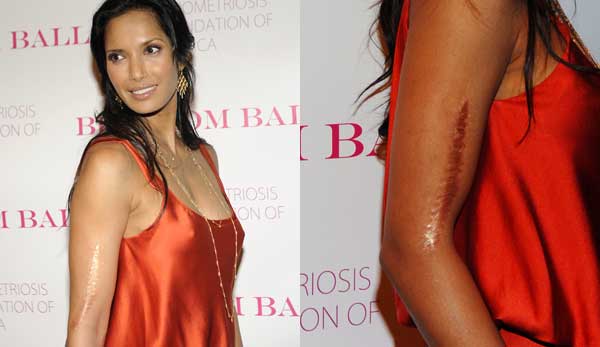 Padma's scar, which is 7″ long and present between her right elbow and shoulder, is as famous as she is. In 1984, when she was 14 and returning from a temple in Malibu with her mother, her car met with an accident due to which she was left with a fractured right hip and shattered upper right arm. However, Padma considers this to be oddly one of the most beautiful memories in her life, as she still remembers the orange flash and refers that car crash as an exhilarating hallucination, an unbelievable moment.
"I love it because it makes me a person who has an interesting past, and it reminds me that I can survive any pain," she had recently stated in an interview.
First Indian fashion designer to use Khadi – Devika Bhojwani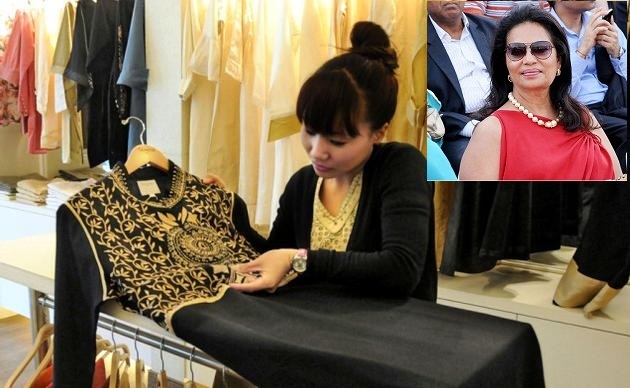 The humble Khadi which has its fame related to Mahatma Gandhi could really really earn a relevant position in the textile industry until Devika Bhojwani revived this textile more than a kurta and a shawl.
The ace designer pioneered the khadi garment through he label Swadeshi, which she launched back in 1985. Her designs only gained visibility when her creations were showcased in a fashion show by Kadi Village Industries Commission (KVIC) in 1989.
First Indian designer to run an international label – Ritu Beri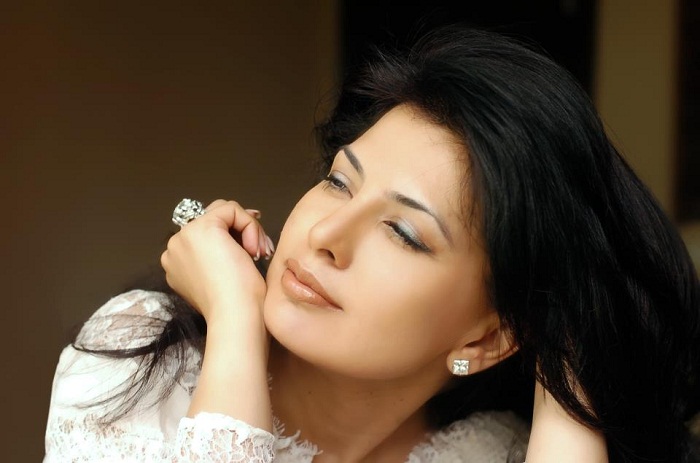 It is indeed one of the most pride moments for the Indian fashion industry when an Indian designer happens to run a French label. When Ritu Beri got associated with Jean-Louis Scherrer, a renowned French designer, who had already worked with Dior and YSL, it was indeed a indication about India's tremendous success in fashion.
I know it's bit lengthy! Hope you enjoyed!
Happy Reading!!