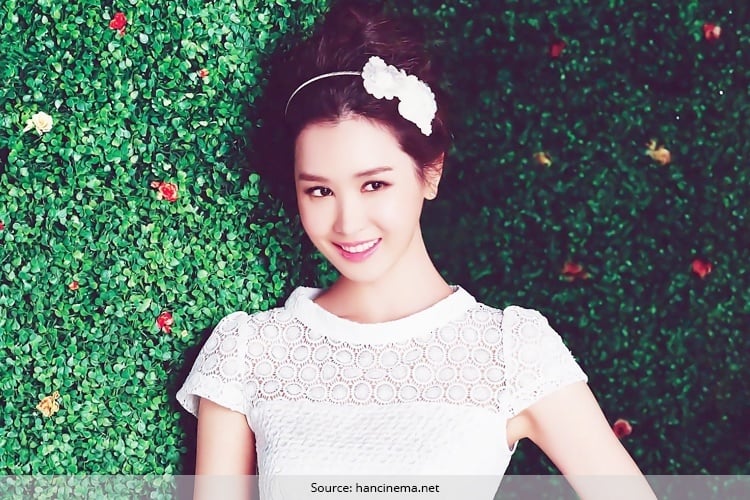 For all those who enjoy K-POP, Korean dramas and movies, one thought must be recurrent in your mind: How do the heroines and leading ladies have such flawless, spotless and gorgeous skin?
From the lovely Song Hye Kyo (famous for "Full House" and "Autumn In My heart") to stunning Lee Da Hae ( best known for role in "My Girl"), they have held us spellbound with their beauty.
Korean actresses prefer doing the pale, delicate, fresh and dainty look which suits the roles they portray on screen. They are fans of "peaches and milk" complexion and go to great lengths to stay lily white and not have even an ounce of tan!
[Also Read: Korean Hair Oil Products]
If you are wondering how to get blemish-free and even tone skin like these Korean divas, then here are the korean beauty secrets:
Exfoliating – The key to a flawless complexion lies in exfoliating with gentle skin products that do not contain bleach. Use natural or herbal based home made scrubs to remove the dead skin and keep your skin fresh, free and natural.
Actress Song Hye Kyo's Beauty Secret –
# 1 Egg White + Honey
For this Korean beauty secret, make a mixture of egg white with a spoon of honey. Apply this mixture to the face and let it on for 10 minutes. After drying, rinse off and use this mask before bedtime. Do it at an interval of 2 weeks for skin whitening.
# 2 Honey + Water
Make a mixture of honey diluted with water. Massage this onto your face and then rinse it off. This face mask helps the actress reduce fine lines and brings a bright glow to her face. Use this before bedtime at an interval of 2 weeks.
#3 Milk
This one reminds me of Cleopatra's beauty regime – Song Hye Kyo uses milk to wash her face which helps make it soft, smooth and radiant. One of the beautiful Korean beauty tips,
#4 Ice Ice Baby! 
She uses freezing ice cubes to make her skin firm and tight. This helps make the face slimmer but long exposure to ice should be avoided as it can burn the skin.
[sc:mediad]
3 step daily skin care by Actor Bae Suzy
She recommends a principle "424" which is her beauty secret. The procedure goes as:
Cleaning: Start with 4 minutes of face clean-up with coconut oil, almond oil or other oils. This step will help clear the skin and make it smooth. It helps remove the facial make-up, wipes out dirt, sweat and blackheads.
[Also Read: korean eye makeup products]
Massage: This should be followed by a 2 minute massage with cream foam
Tightening pores: First rinse with warm water and then cold water to tighten the pores. Apply toner like rose water by patting it directly onto the face. Avoid using cotton balls for applying rose water on the face.
How To Apply Makeup like a Korean Star
Creating gradient lips – These lips give a youthful appearance which can be made by creating a flush of color on the center of lips. This helps in making the lips smaller which gives a youthful and innocent appeal. Also, it helps in making the eyes look etched out and doe-like.
Eyelashes – They use generous coats of mascara to create long lashes with lovely curves
CC Cream – They swiftly moved from BB cream to CC cream which stands for color correction or color control. It is perfect for hiding redness, discoloration, sun tan, oil control and skin brightening.
This cream helps you achieve a natural, youthful complexion and its weightless consistency helps in creating a bright, blemish-free and perfect face.
Hairstyles – Watch any Korean drama or movie to know that they love experimenting with hairstyles. They make lovely braids, unique ponytails, experiment with hair accessories like bows and ribbons, try curls, waves, straight hair and layers. You can spot the Korean diva with a new haistyle in each scene which gives a stylish and unique look.
Korean actresses love to keep the eye make-up bright with lots of eyeliner and mascara. Creating the doe-eyed look and pretty, naturally pink-lips is what their signature style is all about.
Instead of looking for Korean beauty products online, use the above simple techniques and get a flawless skin.