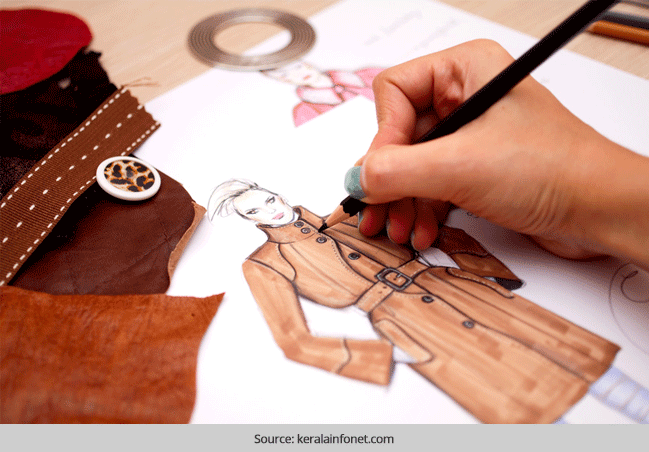 Studying fashion is serious business. If you're thinking about studying fashion, then let us help you out by listing the top ten fashion schools in the world. This listing is based on factors such as their infrastructure and faculty, their list of famous alumni, and the level of respect that the institution commands in the world of fashion. Choosing from the best fashion schools in the world can be a difficult choice to make, so here we have an exclusive article on the best fashion schools that brings birth to the most intelligent students required in today's fashion industry.
1. Central Saint Martins (London, England)
With an impressive list of alumni including Stella McCartney, Alexander McQueen, John Galliano, Hussein Chalayan, Phoebe Philo, and Christopher Kane, the Central Saint Martins school of fashion needs no other criteria to make it one of the top fashion schools in the world. It is partly government-funded, making it more accessible to talented students from economically challenged backgrounds as well.
2. Fashion Institute of Technology (New York, US)
If you study in FIT, you can be rest assured that you will eventually make a name for yourself in the fashion industry. With professors who have a wide network of connections in the fashion world and who are more than willing to help out deserving students with internship opportunities, FIT is a true dream school for aspiring fashion designers and entrepreneurs.
3.  Royal College of Art (London, England)
With access to many of London's A-list fashion houses and brands, the Royal College of Art offers students maximum exposure, allowing them to deal in the real world and display their work in renowned fashion houses.
4. Kingston University (London, England)
Kingston University has a reputation for placing its students in high profile positions. Those who graduated from Kingston have successfully held high-level positions at some of the world's most famous brands such as Louis Vuitton, Benetton, Banana Republic, Diesel, Calvin Klein, Givenchy, Gucci, Gap, Ralph Lauren and YSL. This is one of the best fashion schools, indeed.
5. Parsons (New York, US)
Most of the faculty are also designers with working knowledge of the ins and outs of the fashion industry. So students not only gain theoretical knowledge and technical know-how, they also learn how to wade through the business world and make a place for themselves. The curriculum is demanding and only the most dedicated and ambitious pupils can do justice to the courses and its contents.
6. Ecole De La Chambre Syndicale (Paris, France)
One of the most prestigious fashion schools, Ecole De La Chambre Syndicale in Paris boasts of some noteworthy alumni including Valentino and Yves Saint Laurent. Their fees are surprisingly affordable, but they are quite stringent with their admissions. To have a good shot at getting in, prospective students must have already undertaken and finished a fashion design course elsewhere before they apply here.
[sc:mediad]
7.  Istituto Marangoni (Milan, Italy)
They have some very useful courses in fashion management apart from their standard fashion designing courses. With a very nominal fee, the Instituto Marangoni is much sought after, thanks to their ninety percent placement rate. Apart from the Milan campus, they also have campuses in London, Paris, and Shanghai.
8. ESMOD (Paris, France)
This is where it all began, literally. ESMOD in Paris holds the honour of being the world's first design school. We have much to thank the school for as two of fashion's most basic and indispensible tools came from them —the measuring tape and the mannequin. The fees are much lower compared to other fashion schools, so one can expect world class education at an affordable price. Apart from their main campus in Paris, ESMOD has twenty one other schools spread across fourteen different countries around the world.
9. Antwerp Royal Academy of Fine Arts (Antwerp, Belgium)
The Antwerp Royal Academy of Fine Arts is known not only for its excellent course structure but also for the many number of dropouts it produces every year. Many students dropout because they can't handle the pressure of the demanding course load. But if you have the grit and think you can work hard and persevere, then this school will open up many opportunities for you.
10. Bunka Fashion College (Tokyo, Japan)
Bunka Fashion College is noteworthy for having taken Japanese avant-garde design to Paris. Many students have exhibited their work in the Paris fashion circles. The Bunka Fashion college is an upcoming fashion institution that seems promising.