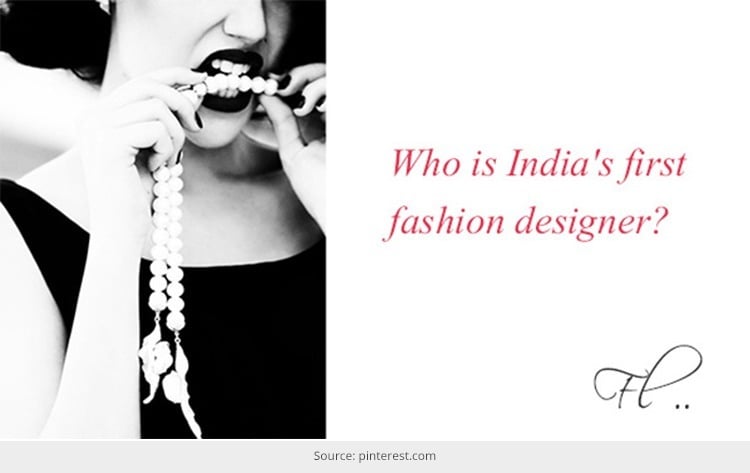 Who is the First Indian Fashion Designer?
This may be quite a debated question. If we pop-up this question before people, who have some basic knowledge in Indian fashion, they would then instantly reply 'Ritu Kumar', but who have a flair for Indian fashion would surely take the name of Rohit Khosla, the unsung Indian fashion hero.
Ritu Kumar is undoubtedly India's first fashion female designer to introduce the 'boutique culture' in India. She is also one of the first Indian designers to revive Indian textiles.
But Rohit Khosla can be arguably considered as the first fashion designer, who entered Indian fashion domain, when it was still in its nascent stage. This vanguard of Indian fashion is regarded by many as the man, who stimulated and revolutionized the Indian fashion domain at a time when there was no awareness of fashion as a creative expression.
FashionLady, the Indian fashion blog presents to you an exclusive post on Rohit Khosla. Read on.
Born in November 1958 to an affluent family, Rohit had always dreamed of becoming a fashion pioneer. During those days, it was rare for an Indian business family to support something frivolous like fashion.
However, his family had supported him to the hilt. Although he managed to live his dream, but he was short-lived,as he died at the very young age of 36. In his short span of life, Khosla had spearheaded the birth of the Indian Fashion Industry in real form.
He is a Doon school alumni and had also gone to UK for higher studies. In those days, it was actually a brave step to enter fashion, especially when you had such a high profile qualification. Rohit Khosla is the first Indian fashion designer to launch a haute couture.
[sc:mediad]
He founded Ensemble- India's first fashion label store with fellow designers Tarun Tahiliani, Amaya, Abu Jani and Sandeep Khosla in 1987. They began with only five labels under their belt – Tarun Tahiliani, Rohit Khosla, Neil Bieff, Amaya, Abu Jani & Sandeep Khosla.
It is believed that in the Indian fashion fraternity, Khosla is considered to be the first desiger to initiate the standard of styling and fashion that we see today in the industry. Khosla's designs bore an explicitly Indian sensibility. The designer believed that clothes were a complement to one's inner being.
"I love fabric. I love the human form in totality, and I love mixing them together".
The melodious exploration in his creations enabled the contemporary Indian woman to evolve out of her traditional mould and gave her new options for expressing herself. Commenting on the creative brilliance of Khosla, fashion designer Rina Dhaka had once said: "His work was a mix of modernity and a lot of grandeur. He used feathers, lycra and tights during his time."
First batch of NIFT graduates, including J J Valaya, Ranna Gill, Sonam Dobal, Aparna Chandra and also Rohit Bal had trained under him.
During the days when fashion shows were focused merely on choreography rather than on designs, Rohit Khosla is credited to revolutionize the trend when he showcased his first Ensemble show. It was a show of its kind, where choreography was kept minimal.
Models were rather asked to take straight cat walks on and off the ramp. Rohit was undoubtedly a complete perfectionist. As per this visionary designer, "The focus should be only on the clothes, not on the model. If we don't start focusing only on fashion in shows, we will get nowhere."  
 
When Rohit died, Indian fashion lost a mentor. one of the former models, while remembering Rohit said,
"I remember Gudda, who used to hang around with Rohit and considered him his mentor and drew strength and inspiration from him, would cry unabashedly at his loss."
Designers at the Wills Lifestyle Fashion Week 2008 paid tribute by setting up a Khosla fete consisting of Rohit's quotes and pictures. Rohit Bal dedicated his entire collection, 'Siyahi', to Khosla's style, work and vision. The show also included prominent other designers, including Ritu Kumar, Rohit Gandhi, Rina Dhaka, Rajesh Pratap Singh, Raghavendra Rathore, Puja Nayar, Varun Bahl.
After his tragic demise, his mantle is believed to have been inherited by two Delhi boys, who're similar in persona to Rohit: Rohit Bal, who inherited his title of enfant terrible and Suneet Varma his cutting edge charm and drive.
Hope you found this post informative! Stay tuned for more edifying stories from this Indian fashion blog!