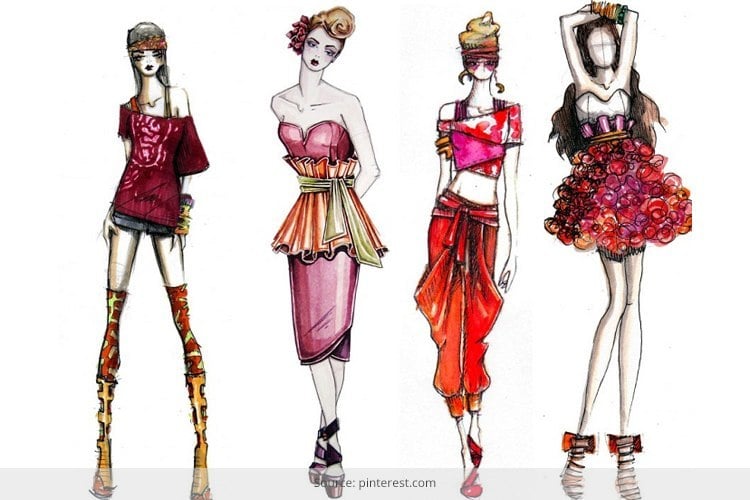 Hello!
This is unlike other editions we have been posting so far. This is a special edtition to let you know a little bit more about your favorite designers.
Their quotes may be inspirational, controversial, boorish, hateful, cheeky or even humorous, but at the end of the day we just love our designers for their outstanding contribution to the fashion world. And whenever we buy a Chanel or Versace, we just feel their power and endowment. Keep scrolling and enjoy reading this post!
Meet Karl Lagerfeld, Chanel
The creative director of Chanel, Fendi and his eponymous label, Karl Lagerfeld is much famous for his outspoken nature as he is famous for his designs. he has been into several controversies like no other because of his controversial statements in public and a series of events. We present you Karl with all his attitude.
Meet Vivienne Westwood
Considered one of the most unconventional and outspoken fashion designers in the world, Westwood became popular in the late 1970s when her early designs helped shape the look of the punk rock movement, specially through her Let it Rock store. Her collections are classic and cutting edge, but they are enduringly rooted in her interests and beliefs. We present you Vivienne with her values and thoughts.
Meet Marc Jacobs, Louis Vuitton, Marc
After having worked with Louis Vuitton, Marc Jacobs introduced his eponymous label, which became an instant success. He is the youngest designer to ever win the CFDA Perry Ellis Award for New Fashion Talent. Vogue considers him to be such an interesting persona that you would be curious to know more about this all-purpose celebrity. His company's holiday bash promises two things every Christmas: violated revelry and an appearance by the boss, Marc jacobs in the most outrageous getup imaginable!! He has openly accepted his love affair with a male porn star and is an avid animal lover. We present you Marc Jacobs.
Meet John Galliano, Christian Dior, John
John Galliano, the former creative head of Christian Dior and foudner of his eponymous label, has gone through many ups and downs in his life. He is among the few celebs to admit and take lessons from their mistakes. He was hugely affected with Alexander McQueen's death and has lived life on his own terms. You would have seen him as a pirate, revolutionary, astronaut, Russian émigré or dandy in all his fahion shows. Even after ruling the fashion industry for 20 years, he still retains of the impoverished fashion student he started out as. We present you John Galliano.
Meet Yohji Yamamoto
Yohji Yamamoto, one of the most influential Japanese fashion designers, started his career studying law until he helped his mother with her dress shop. His Y-3 collections are worldwide famous for their power silhouettes, immaculate finishing and luxurious fabrics. Every garment created in the Yamamoto studio is shown to the designer at least 10 times. We present you perfectionist, Yojhi
Meet Donatella Versace
Had not the tragedy of Gianni versace's untimely death taken place in 1997, Donatella Versace would still be a bit player in the world of fashion domain. The death of her brother propelled her into the limelight and since then she has kept the Versace empire at the forefront of fashion industry. Apart from her plastic surgieries-gone wrong stories and flamboyant lifestyle, she is still liked and adored by many for her splendid contribution in bringing up the Versace to this level. We present you Donatella Versace.
[sc:mediad]
Meet Alexander Wang
In just four years the American designer Alexander Wang has become a fashion superstar. barely out of college, Alexander took the entire fashion industry by storm with his debut collection in 2007. Wang has never been a purveyor of fantasy, instead he aims for something that's even harder to deliver. We present you Alexander Wang.
Meet Alexander McQueen
Born to a taxi driver in the East End, McQueen was the quintessential bad boy made good. He dropped school at the age of 16, only to learn tailoring on Savile Row. His collections became extremely famous because of their gorgeously constructed pieces and British tailoring with French couture. His signature style included bouncy outfits cut in hourglass silhouettes, frock coats combined with skinny pants, sharp, angular suiting and darkly romantic gowns adorned with intricate embroidery and lace. Although he left the entire fashion world in shock at the age of 40, he is going to be remembered for generations to come. We present you Alexander McQueen.
Well, those were some of our top picks from the elite list of fashion designers.