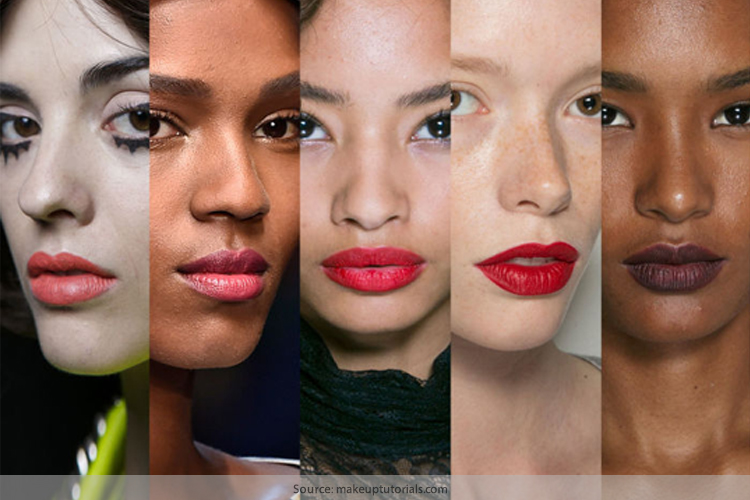 With Fall on its way out and winters fast approaching, we have for you some news- lipstick colors must change as per the season! *wink*.
Today we shall speak to you and show you a couple of 2016 lipstick trends, which are making waves already for the nippy days ahead.
Gorgeous Lip Shades To Die For This Fall And Winter
Keeping in tow with the cool season around, the 2016 lipstick trends emulate nature's best colors- plums, wines, berries, dark reds; in short, 2016 lipstick trends are all dark and haute. Take a look at the best we have for you!
[Also Read: How To Apply Matte Lipstick]
Sephora Collection Luster Matte Long-Wear Lip Color In Mulberry Luster
A lightweight feel to the lips is what the fall lip colors 2016 mostly were this time. And with plenty of moisturizing and nourishing formulas for the lips, most of them came out as smooth and with a matte touch. This is what every great liquid formula for the lips should be like, with a touch of sheen. There is a dimension to every shade in the mulberry shade seen, with a lustre so deep, your lips would be talking all the way through to spring!
Anastasia Beverly Hills Liquid Lipstick In Paint
With more mattes taking over this season, fall and winter 2016 would be a different ball game altogether. And we aren't talking about just about any matte touch- a super matte shade is what you would need to make it to the prime level of the next with fall lipstick colors 2016.
[sc:mediad]
MAC Lipstick In Russian Red
Paint the town red this Christmas or make the seasonal change with a hint of red alert, if you please- ruby Russian red for the lips are a must have this time. If all year round you haven't worn a shade of cool on the lips, MAC urges you to make it work this season with reds all the way. Moisturised with a crimson hue and touch, the Russian red saga would take you places when worn right!
[Also Read: How To Wear Orange Lipstick]
Lancôme L'Absolu Rouge In 359 Hypnotique
For the adventurous at heart and amongst the many latest lipstick shades 2016, one would want to have a grape hue to the lips this fall and winter, with sheer touches. It is a formula that hydrates the skin and keeps the lips nice and chic too. Say goodbye to craggy and frumpy lips for good, and opt for a different hypnotic touch to the pair that would be the talk of the town while the party and festival season is on.
Tom Ford Lip Contour Duo
With a lip liner and deeper lipstick in the pack, Tom Ford has read the minds of many that want to have a corrective lip shade for the fall and winter; one that would end on a lightweight note with a super sassy touch. Glimmering pinks for the duo or berries for the night; you get to choose the same and make a match too.
[Also Read: All Thing Everything You Need To Know About Liquid Lipsticks]
Make Up For Ever Artist Rouge
Spice it up for the fall and winter collection on fall lipstick colors for fair skin, which should be the chilli hues you dream of. The super precise pigment is one that would taper the lips and bring on a sensational seductive look, which wouldn't need a mirror check at all. They say the shade is picasso perfect; you wouldn't be wrong on wearing this one at any event, party of celebration around.
MAC It's A Strike Lipstick In Bowl Me Over
MAC never fails to cater to the fashionista around; hence the bowl me over in a bowl this time is a deep daring one for the fall and winter to deal with. Shocking on many skin tones, but with a haute daring hue of its own; one of the best lipstick colors for all skin shades and tones, fall lipstick colors for dark skin or fair too- you have got to get hold of this baby!
Give them a honest try this time and do write in to let us know which of the fall lipstick colors for dark skin, fair skin and moderate skin work wonders for you!