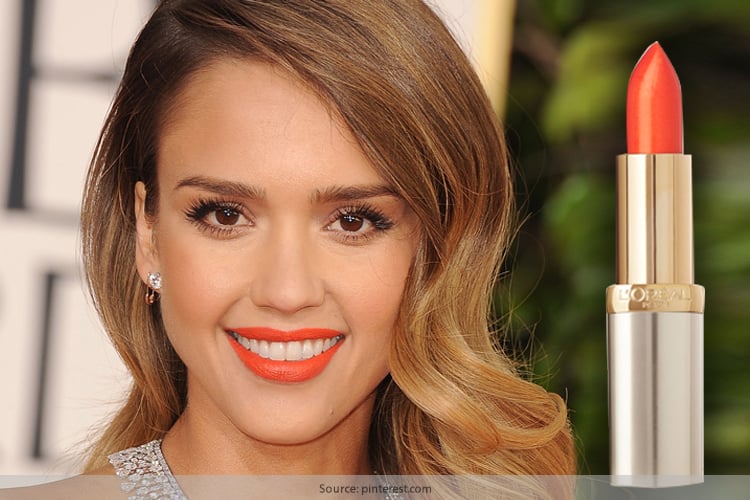 Have you had an orange of late? Not in your plate, lunch box or fall dress, but on your pout?
Oranges, my dear, are the in thing, not just as a fruit, but on lips. Yeah, you guessed it right. The orange lipstick is what I want you to think of.
Well, orange has made its impact on the runway but that shouldn't stop you from wearing it on your lips. After all, orange is bold and hot and more so in the months of chill when everything around begins to look pale and boring.
[Also Read: Best Orange Lipstick to Dress up your Lips]
The next thing up your mind could be how to wear orange lipstick. And there are so many things needed to complement it in the best possible way– orange lipstick outfit, orange lipstick makeup, orange lipstick makeup looks that maybe you could feel uneasy on the very thought of wearing orange lips.
Let's check out and see how to wear orange lipstick becomes easier and a cakewalk for you instead.
Make Orange The Focus Of Your Look
Just because temps are falling doesn't mean you have to stop wearing a bright lipstick. On the contrary, a blind lipstick is a year round essential.
While wearing wearing orange lipstick or orange lipstick skin tone, always keep in mind that you have to have a perfect lip outline. To achieve it, wear a lip liner in a shade which comes close to your orange lipstick for fall. Since this is a major lip look, you should keep the rest of your makeup balanced. Pair your orange lips with skin lightly highlighted, bold brows and mascara.
Wear Smoky Eyes
Sexy and smudgy eye makeup is a beauty essential for Fall. So instead of pairing it with the usual red lipstick, do so with an orange lipstick.
A semi-matte orange lip is bound to flatter every skin tone and puts in a touch of glam.
Pick Pastel Hues Of Orange
That is if you are a bit hesitant for a tangerine look. And so, choose a shade which is more creamsicle than carrot orange. These pastel shades look good in gloss, satin and matte finishes. Moreover, they allow the natural colour of your lips to peek through, thereby diffusing the intensity of orange a bit. A perfect way it is to wearing orange lipstick.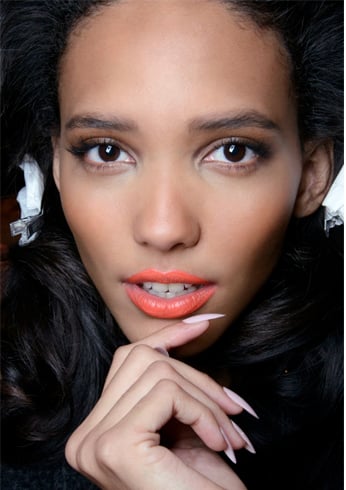 Pair It With Colour
Fall is not the time to give up eye makeup. So don't get yourself in the trap that neutral eyes are the best match to bold lips. The trick is to choose two colours that complement each other in their intensity. For example, the pale purple eye shadow matches the muted orange lipstick pretty well.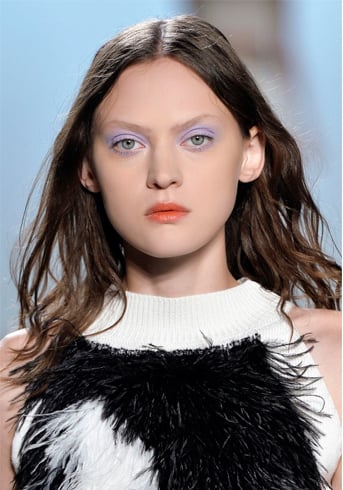 Choose Coral When In Doubt
If you are in a dire need to try a shade extra of orange lipstick, then give coral a try. Coral lipstick is very much a part of the warm color family (which gives it the same intensity as that of a straight orange). Also, since it has more of a pink base, it is readily wearable and saves you from the trouble of running around for a new lipstick shade.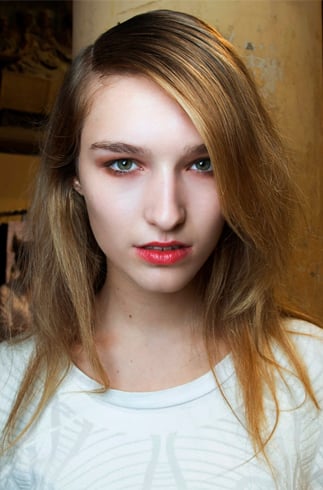 Now here are some color outfit ideas that would co-ordinate well with your orange lipsticks and blow your mind with the impression they leave. You should after all know the colour options that would go well with your orange lipstick.
1. Blue
Blue is a shade that would gel with the overall makeup. Considering the range of blue colors – navy blue, aqua blue etc. they would go well with a bright and tangy orange lipstick.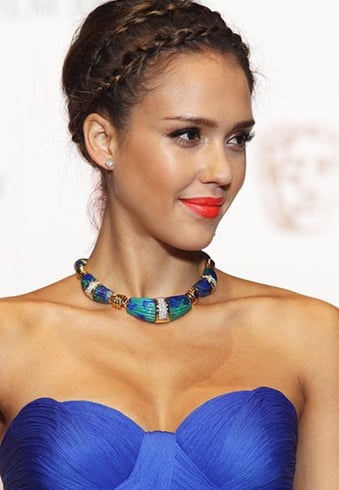 2. Peach
Go peachy peachy when you wish to wear a orange lipstick for fall. The overall look would complement your perfectly co-ordinated dress & makeup.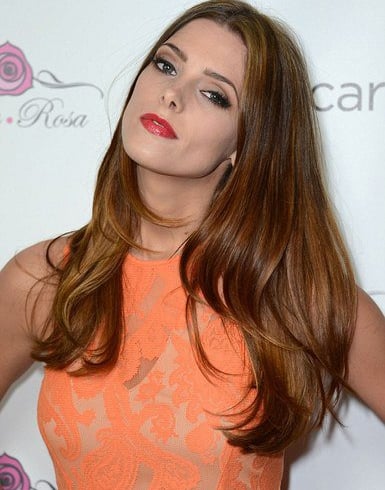 3. White
White as a dress code matches with vibrant hues like red and neon pink. And orange lipstick is bound to look ravishing with your white cocktail dress.
[sc:mediad]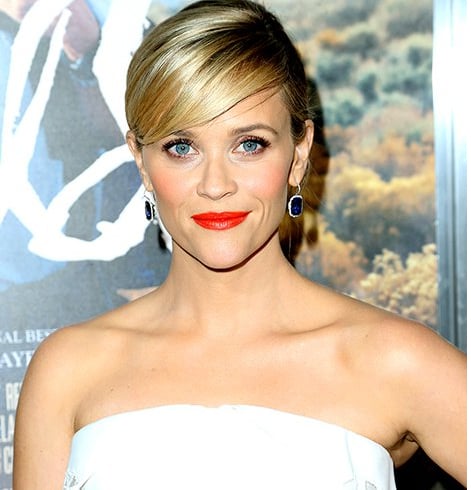 4. Yellow
Match your yellow maxi dress, or top when your heart is set out for an orange lipstick. Yellow and orange has enough potential to make you look the centre of attention.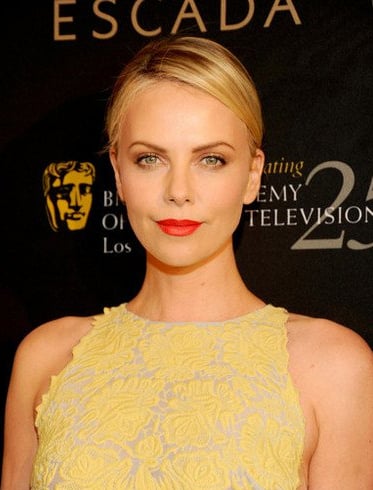 5. Olive Green
If olives are good to eat, so is olive green as your dress outfit color which would compliment the orange hue on your lips pretty well.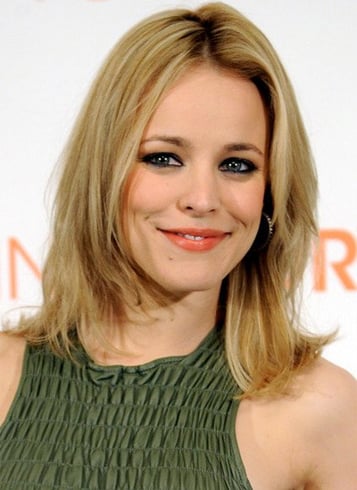 6. Black
A sensuous black outfit and orange tint on your lips is a hard-to-ignore juicy combination. Whether you are wearing a short dress, black maxi, or a black saree, orange lipstick makeup will surely rock your personality.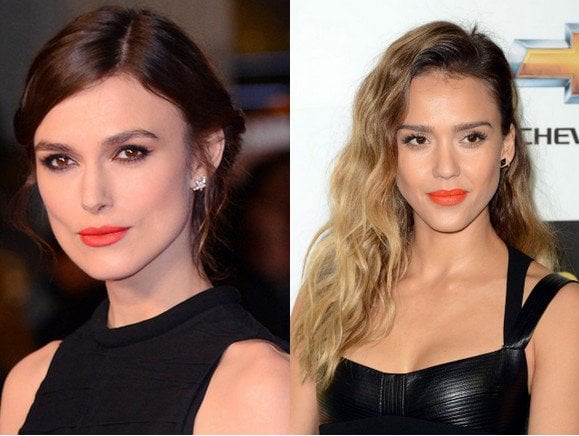 7. Grey
Greys are not meant for the senior citizens, even young blood can go ahead and wear grey. Casual shirts and tees and summer flared skirts shouting in grey are perfect to pair with the orange lipstick.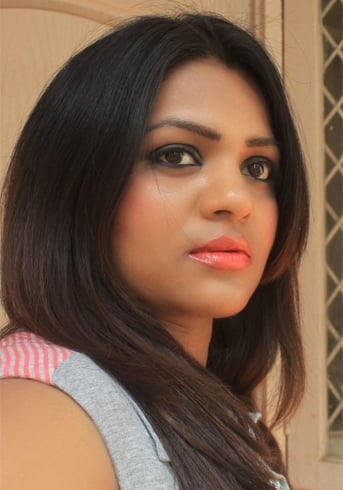 Try out any of these outfit colours with orange lipstick for fall and you will notice how everyone is looking to you.
I hope how to wear orange lipstick went off easy on your mind and fast to grab. Write in your comments (and likes) if you have any other ideas on wearing orange lipstick.
Images Source:wordpress.com