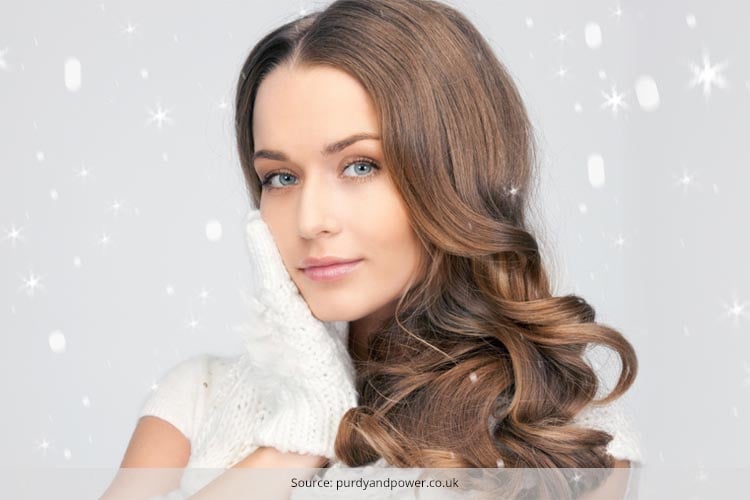 It is that time of the year again, when your hair needs the most care. Talking about hair care in winter, most of us suffer from dry and itchy scalps, sensitive scalp skin and the worst nightmare of all- dandruff! We would love to flaunt our tresses and let them dance to the winds, wear lovely dark ensembles too, but without the right hair care in winter, our aura seems too flaky- thanks to the dandruff. Moreover, even if you do not suffer from dandruff but have dry and itchy scalps to deal with, you would resemble a wild beast itching your scalp away in embarrassment at the parties and social dos during the holiday season.
[Also Read: Top Winter Hair Care Indian Products]
Home Remedies And Winter Hair Care Tips
To save you from further embarrassment, here are three very important winter hair care tips that would work like magic, keep the long locks soft and bouncy, and restore your princess(ish) touch too. Read on!
1. We shall begin with a nice hair mask that would enrich the follicles of the hair, feed it and make the hair strands strong enough to beat the chill winds of winter. There would be no more breaking, tangling and dandruff issues as well with this winter hair care tip. So let's begin. For this hair mask to make at home, you would need:
Eggs (whipped) – 2
Coconut oil – 1 tbsp
What you need to do is to pour the coconut oil (normal temperature) into the whipped egg froth. Stir well for a couple of seconds and then apply it on your hair. Keep the mask on your hair for half an hour, allowing the proteins from the egg and the anti-microbial properties of coconut oil to soak into the scalp. While that happens, the hair follicles would be fed too and the scalp would hydrate itself as well. Wash off the hair after half an hour or when you feel it is dry. Use a mug of rose water as the last rinse to ward off the egg smell. Do this thrice a week and watch how your hair shines and bounces. If you thought you couldn't manage regimes for winter hair care at home, think again!
2. Worried about the dry scalp and the itchy sensation, which leaves you embarrassed and with low self-esteem wherever you go? Let's help you make those tresses do the talking in a positive way. What your scalp and hair needs right now is conditioning, and this we will do with a mix of lavender oil and olive oil.
[Also Read: Home Remedies to Grow Hair Faster]
[sc:mediad]
Lavender essential oil – 4 drops
Olive oil – 2-3 tbsp
You may choose to add other oils (a tablespoon only) such as almond or castor. Mix the oils well in a small bowl over low flame until it is nice and warm. Once the warming of the oil is done, apply the hair from the scalp to the tip of the hair strands in partitions and let it rest for half an hour. Do this thrice a week and watch how your hair bounces back to life, sans the itching and dryness for company. With these hair care home remedies, you would have sweet smelling hair too.
[Also Read: How To Get Healthy Hair]
3. Thorough cleansing is a must for your hair, even during the cold winter days. If you thought your hair needed such help only when the winds were dry and hot, you were wrong. During winters, our scalp tends to dry faster and the natural oils tend to ooze lesser from the follicles. This results in dry flaky build-ups, which can cause havoc to the growth of your hair. What you need for this recipe is:
[Also Read: Affordable Hair Care Products]
Apple cider vinegar – 1 liter
Any essential oil – Few drops
Take a cup of ACV and wash your hair thoroughly, massaging into the scalp with circular motions. Now apply your herbal shampoo and rinse your hair with ACV again. Wash off and apply conditioner to end the regime; follow with a rinse of rose water to ward off the ACV aroma. This is a hair care routine strictly for winters only and should be done twice a week while you shower.
We hope these three interesting hair care during winter tips come in handy. Should you need more help, don't hesitate to write in!