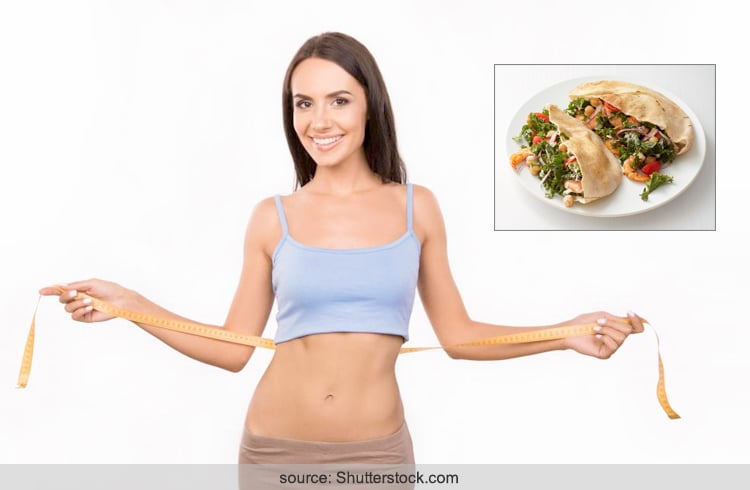 Every time at the beginning of the year we all have a resolution – lose those extra kilos. All of us are looking out for some way or the other to reach our goal weight, look good, be fit and become thin. But is weight loss that easy? Unfortunately, we search for weight loss ideas on the internet and there are so many ideas and options that you actually end up being confused!
The most important thing when it comes to losing weight is creating a calorie deficit. Remember, if you can create a calorie deficit of 500kCal every day, you will be able to lose a pound in a week. Also, your weight loss routine should be a mix of exercise and diet food recipes. Most nutritionists will tell you that exercise is only 30% of your regime, the rest 70% is all about how you plan your meals and how you create healthy recipes for weight loss.
In this article we will talk about different healthy recipes for weight loss – including breakfast ideas, lunch options and dinner plans. So, let's get started!
Healthy Breakfast Recipes For Weight Loss
1. Broccoli, Feta omelet and bread:
Broccoli is a very filling vegetable and has a lot of fibers too. Fibers keep you full for a much longer time and they have very few calories as well. Eggs are loaded with protein, so they will kill those hunger pangs at bay till lunch time!
2. Banana and almond butter toast:
Easy to make and easy to gulp down too, this quick recipe will keep you full for a long time. Bananas are high in starch and boost your metabolism. It's a great way to kick start the day; plus it's only 280 calories!
3. Weight Loss Lunch Recipes
Lunch is another important meal of the day and it requires a certain level of planning too. Here are some quick recipes you can whip up for lunch.
[sc:mediad]
4. organic meat hot dog:
Organic meat is the meat that can be obtained from grass-fed animals. Organic meat is much healthier and purer than any other meat you can find in the market. Add some baked beans inside the bread and you can pick it right up! What a great way to fill up on lunch.
5. One Pot Lemon And Chicken Herb Rice:
All you need is a pot and seven ingredients to get this great looking dish. Add some chicken, serve it with cilantro and parsley for a healthy and filling lunch. Just take care not to exceed your portion for the day and you will be good.
For lunch, you can also have curried chicken (cooked in very low oil) and have it with rotis or Indian bread. Don't forget to add a generous dose of veggies in the form of salads. These veggies will keep you fuller for a longer amount of time.
6. light dinner recipes for weight loss
Dinner is another important meal of the day and it should focus more on proteins than on carbs. You should have your dinner at least 2 hours before you sleep so that your body is able to absorb and digest the food better. Here are some light dinner recipes.
7. Seared Salmon With Braised Broccoli:
Pan sear the salmon by adding some herbs like rosemary and thyme and lightly fry the broccoli florets for the dish. You can have it with wild rice or brown rice. Add as many herbs as you can to make the dish fragrant.
8. Slow Cooker Chili Chicken:
This extremely healthy dish has just 290 calories and is quiet easy to cook. Just add all the ingredients in a slow cooker and garnish with onions and cheddar cheese. You can have so many servings with this dish!
So here are our weight loss recipes. Include them in your daily regime and start with your weight loss program!