'Rejuvenating in a wrapper' is how we can describe the deeply moisturizing Himalaya Ayurveda Clear Skin soap. This gentle soap is soothing on the skin. The fragrance and texture of the soap are heavenly, and your normally dry skin can feel ridiculously smoother. We are in love with the product.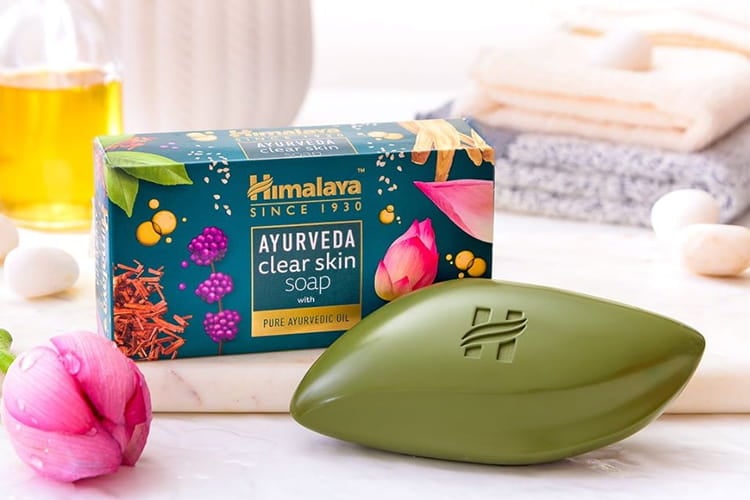 Himalaya Ayurveda Clear Skin Soap Product Details:
Formulated and enriched with a traditional Ayurvedic oil, Kanaka Taila; Himalaya Ayurveda Clear Skin Soap works well to keep skin nourished. Non-irritating, the oil is infused with other herbs like kamala, rakta chandana, yashtimadhu, tila taila, manjistha, and priyangu. This unique soap formulation protects, moisturizes, and improves skin tone, naturally.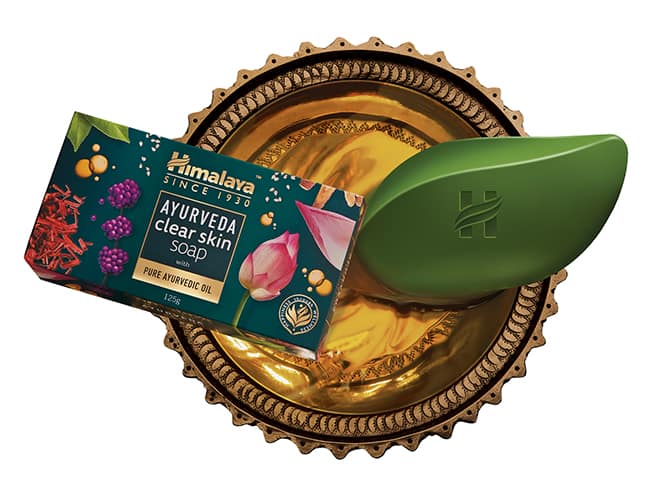 Our Views:
Kanakataila oil benefits dry skin that is naturally low in oils, and skin dehydrated due to aggressive products and climate. The Ayurvedic oil addresses all these conditions by protecting the skin layer and maintaining its natural defenses. When used daily, this soap can treat dark spots and blemishes, and leave behind a smooth skin. Similar to their other products, this Himalaya Soap is also cruelty-free and not tested on animals.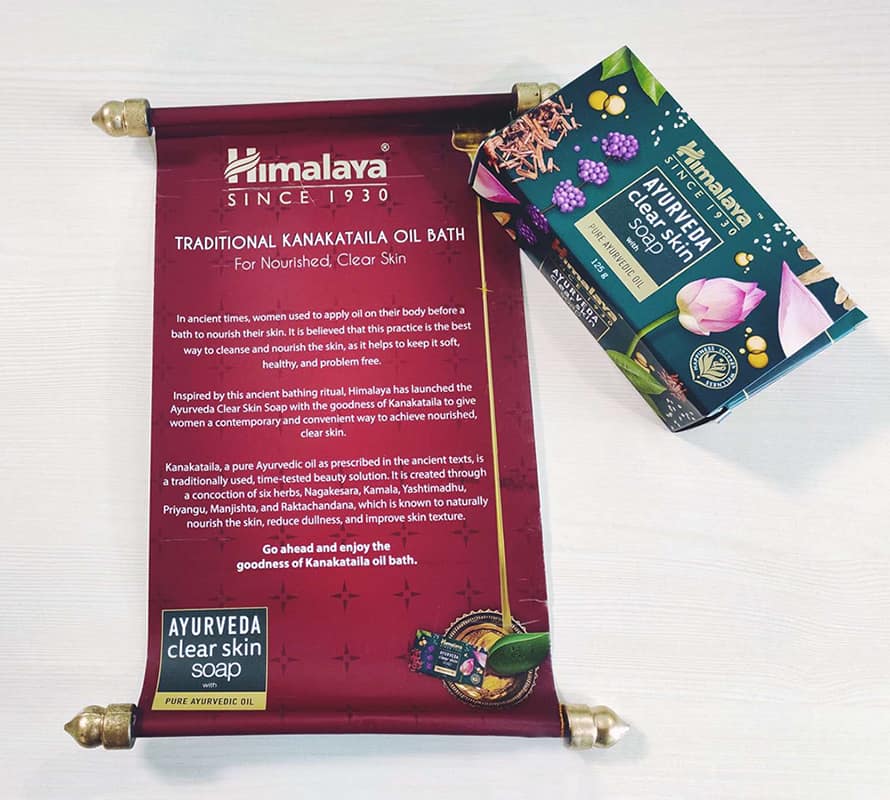 Key Ingredients:
The key ingredients of the soap include other herbs like priyangu, yashtimadhu, manjishta, tila taila, kamala, rakta chandana, and nagakesara.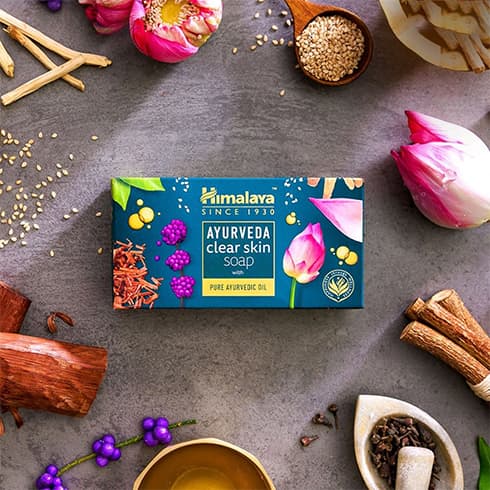 Direction for use:
Apply the Ayurveda Clear Skin Soap to your wet body generously. Lather up and rinse off.
Rating:
4.5 Out of 5
Do We Repurchase the Himalaya Soap?
Yes, this gentle soap is very hydrating and safe to use on our body.