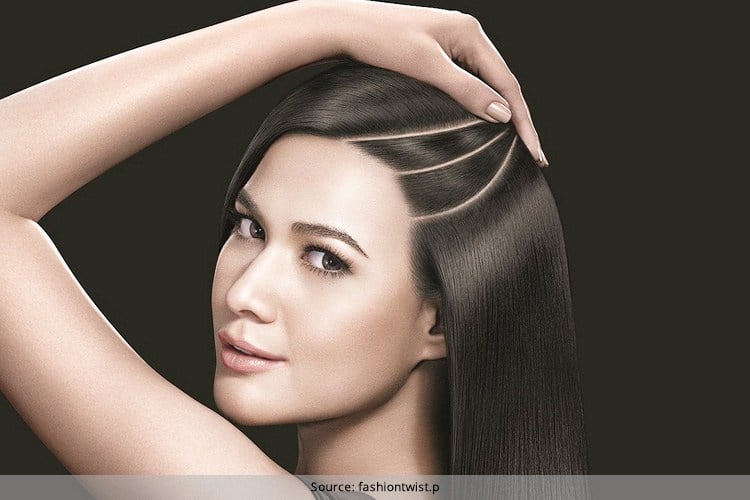 Itchy scalp? Afraid to wear black? Constant irritation? Chances are you might be facing dandruff, which affects about half the adults. Dandruff is basically removal of dead skin cells from the scalp. A small amount of flaking is ordinary but in case of huge amount of such flaking, it might lead to irritation, itchiness and redness – more so embarrassing situations! Does it strike a note?
[Also Read: How to Get Rid of Dandruff at Home]
When you are with friends, family or socialising for business and imagine, suddenly an all-consuming impulse to scratch your itchy scalp…eeks… it can be image-destroying too! Alternatively imagine a cascade of white flakes on your little black-dress or the jet black blazer…eww… uncomfortable isn't it? So, why not nip this problem in the bud with home remedy for dandruff. Lemon juice when mixed with other ingredients or used alone can play a vital role in eradicating dandruff and related problems. Wondering how? First let's get more familiar with what we are exactly dealing with:
What Causes Dandruff?
To cure dandruff, let us at first understand the top reasons as to what causes dandruff:
Excessive Emotional Stress
Whether you are undergoing a breakup, got back to back exams or are working overtime in long shifts under tremendous pressure – any situation that makes you undergo too much stress can be one of the leading causes of dandruff.
Improper Diet
When we start including fast food in our staple diet, adopt ready-to-eat lifestyle or eat grab-on-the-go lunches – we are sabotaging our internal system. Any of these dietary habits influx your system with too much processed ingredients, refined sugar and high quotient of preservatives. Result, imbalanced diet, increased dandruff.
Excessive Use Of Hair Products
Who doesn't love salon set hair or perfect tresses? But if you start using too much of these chemical loaded styling products you aggravate the flaking of the scalp further.
[Also Read: Dandruff Treatment At Home]
Improper Shampooing
Not shampooing properly can result in accumulation of dead cells and oil on the scalp, aggravating flaking and causing itchiness. The problem can get worsened if you do not rinse it properly, as even traces of residue can cause severe hair problems.
Dandruff is a persistent problem and keeps recurring even once you have treated it with medicated shampoos or expensive salon products. Instead adopting healthy lifestyle and dietary habits can go a long way in controlling dandruff. However, not all causes are under our control like stress, insomnia or other issues. So why not opt for safer, mild and more pocket-friendly dandruff treatment? Home remedies with available kitchen ingredients too can go a long way in keeping a check on dandruff, let's enumerate on how it works:
Home Remedies For Dandruff Using Lemon Juice
Use of lemon juice for dandruff is popular as it is a rich source of citric acid and helps eliminate dandruff from the roots. It is used or mixed with different ingredients to avail additional benefits and also to ensure that no harmful reaction or allergy follows. So, the mixture that suits one best must be religiously followed.
[Also Read: 25 Home Remedies for Dandruff That Actually Work]
With Coconut Oil: This is the most widely followed home remedy to defend your scalp against dandruff. Slightly warm coconut oil and mix it with about 2 tablespoon of fresh lemon juice. Apply this mixture gently all over the scalp and let it rest for 15-20 minutes. Wash it off with warm water and follow the procedure for about 3 times a week and notice the difference.
With Curd: Lemon juice can also be integrated with curd and a little bit of honey if you so desire. Massage your head with this mixture and leave it on for 20 mins. Wash it with water and a mild shampoo and continue the process for 2-3 weeks to observe differences.
[sc:mediad]
With Fenugreek Seeds: What we call methi, it fenugreek powder is well known for its amazing benefits for hair and skin. This magical powder should be mixed with little bit of lemon juice and applied evenly over the scalp. Leave it on for 15-20- mins. Wash with warm water.
With Vinegar: Strange as it may sound but vinegar and lemon juice work effectively to keep your scalp squeaky clean. This mixture has to be warmed and applied evenly. Then, after 20 mins, washed off.
With Hazel Oil: Hazel oil is also considered to be a fast and effective way of removing dandruff. Mix it with lemon juice, apply it evenly and let it stay for 15 mins, then wash.
[Also Read: Witch Hazel Benefits for Your Skin Care]
The Final Rinse: If you want to make all the above processes more effective, then do not forget to wash your hair with a mug of water having at least 3-4 tablespoons of lemon juice. Final touches anywhere can be very important.
As we can see, the methods for dandruff treatment with lemon juice are quite simple and follow the same procedure, only the ingredients are different. Best part about home remedies is that it does not change with latest trends, these are classical cures since our grandma's era, safe yet sure. So start off with these incredible home remedies and feel the confidence emerge again.