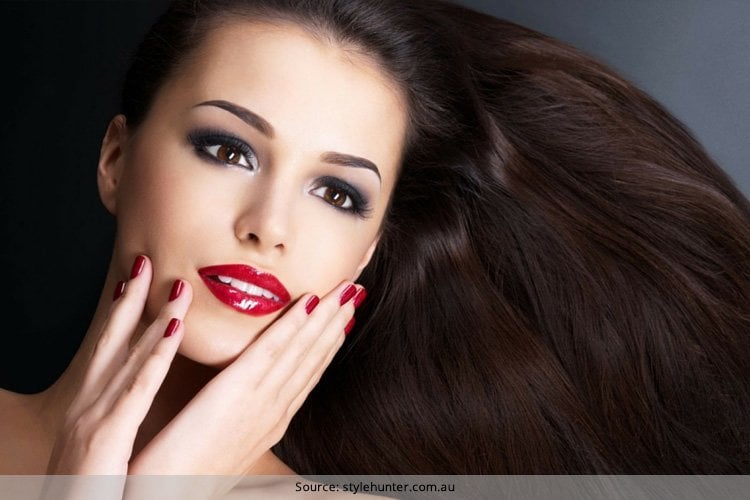 Having tried a number of strong dandruff shampoos, I have seen my friends damage their hair. But if you ask me "How do you get rid of dandruff" I leave it to my grandma. She has these super easy and cheap solutions of dandruff treatment at home. They will not only make your dandruff disappear, but condition and soften your hair at the same time.
Home Remedies For Dandruff
Here are some very effective home remedies for dandruff that will help get rid of the problem once and for all.
[Also Read: Home Remedies For Dandruff Using Lemon Juice]
Lemon And Coconut Oil Massage:
The best product for dandruff treatment at home is lemon. The citric acid present in lemon works amazingly in reducing dandruff very quickly. And we all know how great coconut oil is for our hair. Now let's prepare a massage. Heat a small bowl of coconut oil and squeeze a full lemon juice to it. Massage this solution gently all over your scalp for 15 minutes. Leave it overnight and rinse off with your regular shampoo in the morning. You will see effective results within a month, if you repeat this process 3 times a week.
Baking Soda Solution:
This age old baking soda comes to great help in fighting dandruff. Wet your hair inside out. Take one spoonful of sodium bicarbonate, i.e. your very own baking soda. Now rub the baking soda thoroughly on every section of your scalp. Let it stay for about 2 minutes and then rinse it off. This process can be followed up to 4 times a week and the ugly flakes will eventually vanish out.
Curd Mask:
Curd is one of the most effective home remedies of dandruff. Take a cup full of white curd or yogurt, preferably the one made at home. Let it stay in the open for 2 days and ferment. On the third day, whisk the curd properly and spread it across your scalp and the length of your hair. Leave this mask to dry for an hour. Rinse it off thoroughly using a mild shampoo. The acidic property of the curd will combat dandruff, and also condition your hair giving it a shiny, silky and soft texture.
Fenugreek (Methi) Pack:
Yet another simple way to remove dandruff is using fenugreek. Every kitchen has fenugreek seeds, the tiny yellow ones. Soak about a handful of these seeds in water overnight. Now churn them in a mixer and create a paste. Spread it out evenly on your scalp and give it around an hour to work on dandruff. As usual wash it off with a milder shampoo. To get the best results out of it, repeat thrice a week. fenugreek has anti-fungal properties which help in reducing dandruff. It also cures itching and irritation.
[Also Read: Turmeric For Hair Care]
Multi-Purpose Henna Pack:
Everyone knows that Henna or mehendi is a great source of hair conditioning. But in addition to provide conditioning, Henna is also used for treating the unwanted flakes out of your scalp since ages. Mix henna with curd, lemon juice and tea liquor in a glass or ceramic bowl and let it sit overnight. Next day apply this pack all over your scalp. You may also apply it along the length of hair to employ it as a conditioner. Keep this mask on for 2 hours and then wash it off with your regular shampoo. This can be used every weekend for best results.
Apple Cider Vinegar Solution:
Apple Cider Vinegar is easily available at a super market near you. The solution works actively in fighting fungus. You can mix one cup of apple cider vinegar with an equal amount of water. Using a brush or the tip of your fingers wet the roots of your hair with this mixture. But it is only better to apply this solution on recently washed hair, so that it can contact your scalp directly. Let it soak in for about half an hour. Now rinse off under shower. You don't have to use shampoo to wash it off. It is safe to use this solution everyday.
Tea Tree Oil Massage:
Tea tree oil, along with its sweet smell has amazing benefits for the hair too. Apply a generous spread of this oil all over your flaky scalp and massage for about 10 minutes. Leave it on for 5 minutes and rinse off. If you want to remove dandruff fast, repeat this process 2 to 3 times every week for fast action. However, tea tree oil does trigger allergies in some people, so before you start with this treatment, do conduct a patch test on your elbow. If you turn out to be allergic to tea tree oil, refrain from using it directly. Instead use a shampoo that has tea tree oil in it.
Fuller Earth (Multani Mitti) Hair Pack:
Just like Henna, fuller earth, also known as Multani Mitti has been used for beauty care since ages. The clay not only has great benefits for your skin, but also helps in ridding your hair from dandruff. Again, with its cooling effect, it fights the itchiness and removes excess oil. Make a hair mask with fuller Earth by adding water and lemon juice. It will take a while for the water to get absorbed in the clay making it soft, so make it at least an hour before you plan to apply the mask on the scalp. After applying the mask on your scalp, let it dry for about an hour. Wash it off with water. You may use shampoo, but it is not an absolute necessity.
[sc:mediad]
Neem Leaves Pack:
The goodness of neem can also be used to treat dandruff. You need to make a thick paste of neem leaves by grinding them in a mixture with plaint water. Use this paste as a mask on your scalp and let it dry for a couple of hours. Wash off under running water. Again, using shampoo is just optional. You can also boil neem in water and keep that water aside for washing your hair. Using neem on the scalp will not only get you out of your dandruff trouble but also keep the scalp protected from bacterial diseases.
[Also Read: Amla For Hair Care]
Orange Peel Pack:
Orange peel brings wonderful benefits not only for dry winter skin, but also flaky scalp and hair. The acidic nature of orange peel reduces unwanted oils from scalp and conditions the hair. Mix orange peels with lemon juice in a food grinder and bring these to a paste. Apply this paste generously to scalp. Let is sit for 30 minutes and wash off with a shampoo. If you could repeat it 2 to 3 times a week, dandruff will stay at bay.
The products listed for dandruff treatment are all readily available at the super market or rather are sitting in your refrigerator as you read this article. The application hardly takes 10 minutes and while these masks dry on your scalp you may read a book or watch your favorite show. None of these methods are time consuming. You can easily keep up with your regular life while getting those unwanted flakes kicked out of your head. Also, the root cause of dandruff is toxic or unhealthy food, bad hygienic conditions, stress, exposure to cold and exhaustion. If you maintain a healthy diet complete with a good living and use any of these diy dandruff treatments, dandruff will be the past tense of your life.