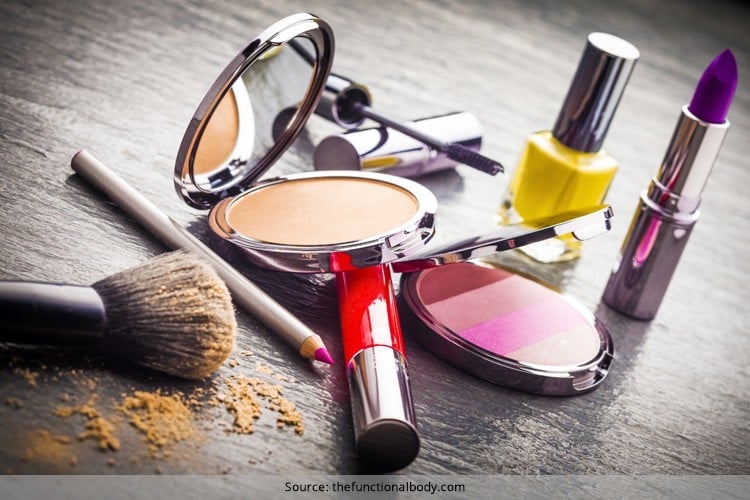 Beauty and make-up has gone hand in hand since ages and no woman can do without any of it. However, till a couple of years back, you had no option but to paste copper and lead on your face. Thankfully, with growing awareness and demand, organic makeup brands are taking the make-up market by storm and are fast becoming the vogue even on the runaway.
Organic Beauty Products
Whether you wish to wear makeup everyday or for special events, you can get an equivalent if not better look with organic beauty products instead of the chemical ones. Mentioned below are few of our favorite organic brands, loaded with natural and organic ingredients.
Physicians Formula
You can't help but become a diehard fan of this brand. A very pocket friendly and almost fragrance-free, the brand's organic makeup products in India is easily available at any standard drugstore. A 100 percent natural and containing over 80 percent organic ingredients, each of its products are dermatologist approved. If you want a million dollar look at throwaway prices, this is the brand for you. Its moisturizers, bronzer's beauty products and concealers are top recommended items.
[Also Read: Top Makeup Brands]
Dr. Hauschka
In the market since 1967, this German brand with its plant-based extracts, pure minerals and organic ingredients is quite renowned and reputed with many green makeup awards & accolades under its belt. With tag lines like "healthy skin is beautiful skin" and "Improve health and enhances your beauty" – you can be assured of brand's approach to cosmetics complementing the skin biology and supporting long-term skin health. Its liquid eyeliner and lip gloss are a must have of its beauty products list.
[Also Read: How To Wear Makeup]
100% Pure
True to its name, you will definitely rate this brand high amongst top organic makeup brands. Its entire cosmetic range utilizes all natural, vegan ingredients. The highlight that would sell this brand to you is the use of fruit and vegetable pigments to impart color. Thus, they are not only terrific on your skin but also loads them plenty of antioxidants and vitamins. While its samples are not available, you can treat yourself to store demos while you pick its items. Sample its fruit pigmented Mascara in Black tea which is loaded with proteins and vitamin E and the color coming from the black tea pigments.
[Also Read: Vintage Retro Makeup]
Origins
Present for over three decades, Origins undoubtedly lays at your disposal, one of the best organic brands of makeup. Its quality makeup and skin care products are formulated renewable resources, wind energy and eco-friendly and green ingredients. With long lasting fragrances and mostly 5-star rating in product reviews, they are trifle expensive but allow you an indulgence in purity to the core. You can select its entire range at the blink of an eye.
[Also Read: Organic Makeup For Kids]
RMS Beauty
Drawing inspiration from her rich experience, makeup artist Rose Marie Swift started this line of cosmetics manufactured from organic food grade ingredients known for healing and rejuvenating the skin. No harmful chemicals, synthetic preservatives or vitamins are used even in traces. None of the ingredients used are exposed to heat. It truly is the best organic makeup brand that would lend you a perfect and beautifully translucent look shining through a radiant skin. Its luminizer and volumizing mascara has a cult following. However, remember to refrigerate its products during warm weather since they are all coconut oil based.
[sc:mediad]
Afterglow Cosmetics
The founder of the brand, Kristin Adams' background in fine art and color theory is evident in its breathtaking and magical rich hues of lipsticks and eye-shadows. Closing the distance between high-fashion glam and natural look, the brand offers high mineral based makeup with organic vibrant colors infused to pamper you with an unbeatable high-end natural makeup. Using its full spectrum of makeup items, the stunning and mesmerizing natural look you attain is simply difficult to beat. Its organic infused foundation is a killer.
Lavera
What sells me to this organic, vegan and cruelty free brand is its extremely economical pricing. If you are one who wears make-up daily, this German brand is the one for you. A very light, natural and pleasant smelling range of cosmetics, you are sure to realize every ingredient printed on its label.
[Also Read: Reasons To Use Organic Shampoos]
Whether you want to look beautiful using all nasty and harmful chemicals or pamper yourself with skin nourishing and rejuvenating make-up, the ultimate choice lies with you. Today, selecting your make-up assortments from the various organic makeup brands, you can transform to a green gorgeous with no difficulty. While you may have detoxified your body earlier, the time is now ripe to detoxify your make-up drawer in case you haven't yet. Write to us if you require further help!