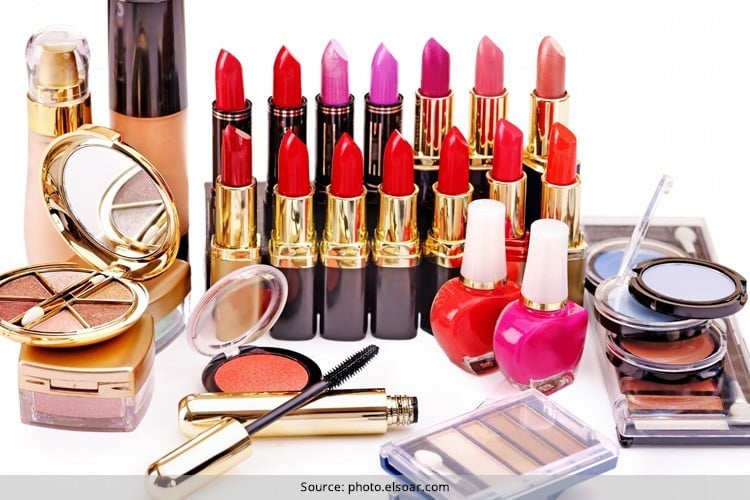 What is the basic need-cum-necessity for a woman? Love, confidence, fashion, gizmos, appreciation and all that. And then "makeup" happens, that one thing in the entire universe which converts a woman into gorgeous beauty.
[Also Read: Top Makeup Brands in India]
A woman's pet passion across the universe is to know and adopt not only top makeup brands in the world but quality makeup brands too. Yes, if you see the other side, they cause a pinch in the pocket but there is always a price for the moon, isn't it?
Most Expensive Makeup Brands In The World
Put up those important and pending tasks in the backseat while I take you through best makeup brand as well as the most expensive makeup brands in the world that you would love to own, if you don't have them yet.
1. Chanel
This French makeup brand founded by Coco Chanel more than 100 years ago is the top makeup brands in the world, most expensive makeup brands in the world and best makeup brand.
Luxury fashion house, Chanel deals with high end fashion accessories including the cosmetic line. Owing to its elegance and exceptional quality, Chanel owns exclusive and elite product range that is impeccable and flawless.
2. L'Oreal
Given the fact that leading Bollywood celebs such as Aishwarya Rai, Sonam Kapoor, Katrina Kaif have endorsed its products goes to show L'Oreal as a quality makeup brands. This France-based largest cosmetics company offers its products in almost all countries across the world. L'Oreal has a strong foothold in every field of makeup and skincare products be it make up, skin care, hair color, sun protection, perfumes and hair care. The legendary phrase "Because You're Worth It" is an apt description of L'Oreal products.
3. MAC
Talk of most expensive makeup brands in the world and it has to be MAC. This best makeup brand is known for its quality products and exclusive skincare solutions such as lipsticks, lip-gloss, all types of foundations, nail polish, stage makeup, and mascara. Buying a MAC product is actually a dream for some of the price-conscious ladies, given the product appeal and product packaging.
4. Estee Lauder
High end skincare and make up from the American beauty house Estee Lauder has fascinated many brand-conscious women who want to settle only for the best. Founded by Estée Lauder and Joseph Lauder, the company has brought about quality makeup brands and perhaps most expensive makeup brands.
[Also Read: Different Waterproof Makeup Brands]
5. Elizabeth Arden
Headquartered in Florida, USA, Elizabeth Arden has been the most expensive makeup brands in the world. Founded in 1910, this cosmetics and fragrance company offers extensive and flawless range of products that further enhance the beauty of a lady by the dozen.
6. Christian Dior
Established in 1946 by none other than Christian Dior, CD is one of the top makeup brands in the world. Celebrities such as Jessica Alba, Denise Richards are ardent users of this best makeup brand. One of the popular products of Christian Dior includes DIORSHOW mascara which is a quality makeup brands used by fashion paparazzi.
[sc:mediad]
7. Lancôme
Coming from the land of France, Lancôme is yet another most expensive makeup brands in the world. This luxury cosmetics brand was established by Armand Petitjean in 1935. Ranked at 5th number in the list of top ten most expensive makeup brands in the world, Lancôme is into deluxe skin care, makeup and fragrance and has produced many luxurious cosmetics such as Genifique eye (a triggering eye concentrate) and Visionnaire (innovative skin corrector).
8. Artistry
This is yet another most expensive makeup brands in the world that has been offering unique and creative solutions in cosmetics since 1968. No doubt, Artistry is one of the quality makeup brands the world has been following.
[Also Read: Top Rated Organic Beauty Brands To Use]
9. Nu Skin
Since 1984, Nu Skin has been creating products to assist millions of people across the world to look more beautiful and stunning. This most expensive makeup brands is committed to provide quality makeup brands in skin care that contain premium ingredients good for skin.
10. Smashbox
The best part about Smashbox is that it is not just one of the most expensive makeup brands, but it gives you enduring makeup particularly under lights, camera and action. Founded by the legendary LA photostudio Smashbox Studios, the products give flawless finish and color under the studio lights as well as in the daylight.
Happy deciding the top makeup brands in the world. By the way, when are you buying them, and which best makeup brand? Drop us a line.