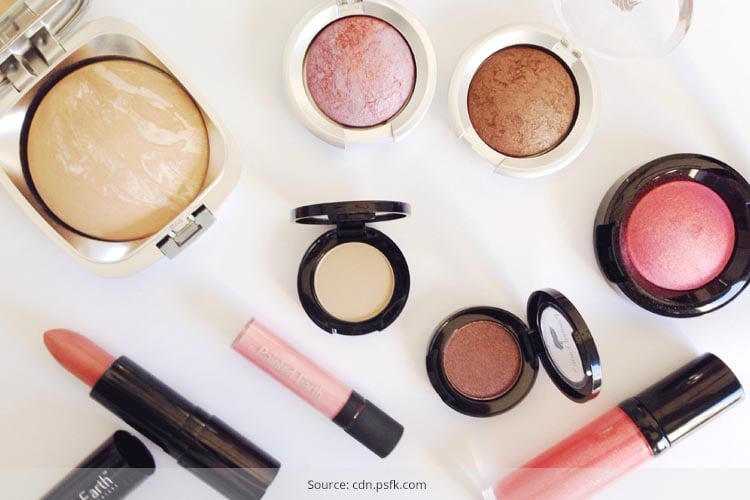 Beauty products are something which is indispensable to any woman- be it you or me. However, as we grow more knowledgeable about the harmful effects of chemicals used in cosmetics, we are trying to get back to natural organic beauty brands.
[Also Read: Organic Beauty Products For Sensitive Skin]
Top Rated Organic Beauty Products
The surging demand has led to the mushrooming of several organic brands claiming to make cosmetic products from natural ingredients which are completely harmless to our skin. To make the right selection of authentic organic beauty brands, look no further! Check out my personally verified and terrific selection of top rated organic beauty products for you to try as well:
Primavera Gel Cleanser
As soon as I wake up, I need this to cleanse my face. This German brand had been making top rated organic beauty products for ages even before it came into vogue. Ideal for normal to oily skin, the gel works terrific at removing any clogs or dirt from the face while leaving the skin soft and supple. The botanical and refreshing smell of this vegan organic is bound to leave you energized in the morning. Its entire range of cosmetic products can be safely used based on your skin type.
Hair Care Range Of Giovanni Cosmetics
Be it shampoos, conditioners or any styling products for my hair, you will simply love its hydrating and best natural hair products. Punched with avocado and olive oil, These leave behind an ultra-soft, smooth and shining mane of hair that is bound to get your man itch to run his fingers through them. To add cherry to the pie, it is available at highly cost effective price. For those who prefer the high end brands, 'Pureology' is my top recommendation.
Lush Soap
If you too have a penchant for soaps with intoxicating fragrances, my hand down recommendation is Lush sudsers. Made from loads of fresh fruits and vegetables with herbs and oils thrown in, they are simply amazing for your skin and almost do away the need of perfumes. Lush remains one of the eternal favorite organic beauty brands.
Best Organic And Natural Skin Care Products
Every skin requires a good cream, moisturizer, toner, sunscreen for daily care regime. Earthzest organics range of skin care products like face cleanser, toner and body lotion would leave you thoroughly pampered. Its chocolate orange lip balm is my absolute favorite as it truly leaves the lips all taken care of and completely hydrated. Made from the finest and organic natural ingredients, they tend to detoxify the skin and are terrific for allergic and sensitive skin as well. Pacifica is another brand whose face and body lotions will make you go ga-ga over them.
[Also Read: Organic Makeup Brands For Everyday Makeup Users]
For my face, however, I tend to stick with Stem Cellular CC Cream. This organic skin care product has sunscreen properties (SPF 30) as well and comes in five shades to help make you the best choice. Within a week of using it, you can actually feel your fine lines disappearing and a smoother and glowing complexion bursting forth.
[sc:mediad]
Concealers And Eye-Makeup
The Vapour Concealer formulated of 70 percent organic ingredients and rest of mineral ingredients provides effective cover to any skin imperfections even around the eye area. You can watch the dark circles disappear like magic. Its breathable formula leaves your skin well moisturized and radiant with a very even skin tone. I also am a huge fan of its eye makeup kit. It's sheer to opaque eye shimmers not only have a fabulous color range but also lasts for hours. Moreover, its compact stick makes application super easy.
Best Foundation
The Immaculate hourglass liquid powder foundation is terrific if you have an oily skin. It lends you a smooth velvet matte finish by absorbing all excess oil. This smooth lightweight organic beauty brand is trifle expensive but totally worth every penny.
If you have dry skin, go for BareMinerals Pure Brightening Serum Foundation. BareMinerals offers one of the finest lines of best natural beauty products. Rendering a hydrating texture, this foundation neither clings to dry patches nor settles within any wrinkle lines. Complete the look with the same brands finishing powder. No other make-up is required.
[Also Read: Toothpaste For Beauty]
Mascara
For daily use, I love the Lavera mascara but on special occasions when you would like to go for the all glam va-va- voom look, opt for Gabriel Mascara. Few other organic beauty brands to select from would be Ecco Bella, All Natural Cosmetics etc.
Lipstick
The creamy buttery fresh lipsticks of Red Apple Lipstick are not only nourishing to your lips but its vibrant color range is bound to make you go all weak in the knees. Other favorite brand to choose matte, metallic or gloss finish lipsticks is Obsessive Compulsive Cosmetics whose rich natural pigments are worth going for.
[Also Read: Vegan Lipsticks For a Beautiful You]
Today the market is full of organic beauty brands with many of them cruelty free as well. You can opt for any and achieve a near perfect beauty without torturing yourself with harsh chemicals or carrying the guilt of doing injustice to any animal.