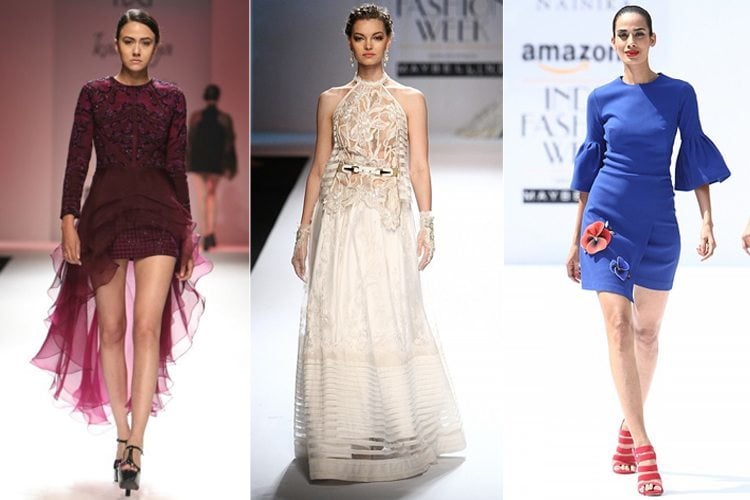 Finally the Amazon India Fashion Week, Autumn-Winter 2016 came to an end. It was a sheer delight to witness such extrinsic designers with their genius designs, techniques and patterns. The finale ended with applaud- worthy collections intertwining to the core, the contemporary and ethnic feel.
[Also Read: Rip-Roaring Day 4 Of The AIFW'16 Autumn-Winter Collection]
Take a look here:
Gauri & Nainika
The duo designers displayed the floral and hued collection of autumn-winter over the brunch. Ranging from leggy gowns, elongated hemlines, floor length gowns, bold prints and ruffles, the collection was vibrant and sunny with vivid selection of colors. The credit for such a beautiful compilation also goes to their American artist Travis Bruce Black.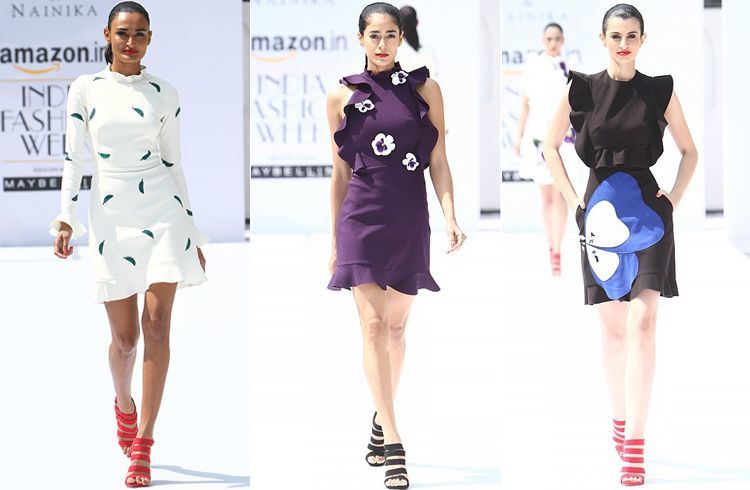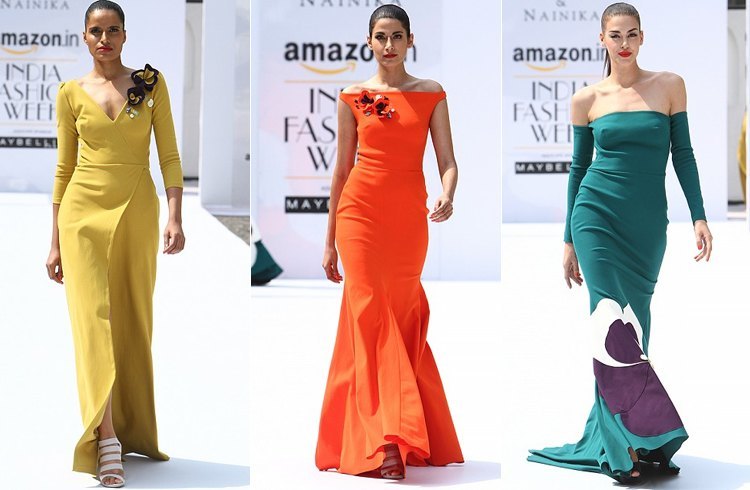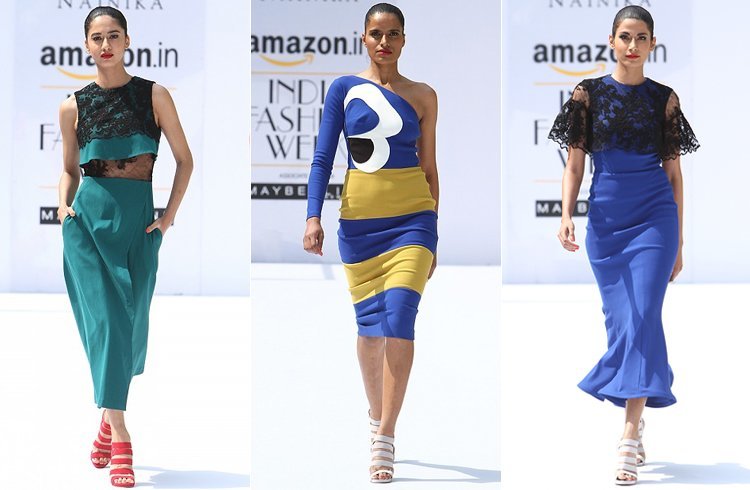 Dolly J
Their collection 'Love that remains' for this autumn-winter comprised of jumpsuits and dresses with butterfly prints and with gold foil giving them a glossy finish. The sophisticated yet chic appeal was attained with the wide color palette in play.
[sc:mediad]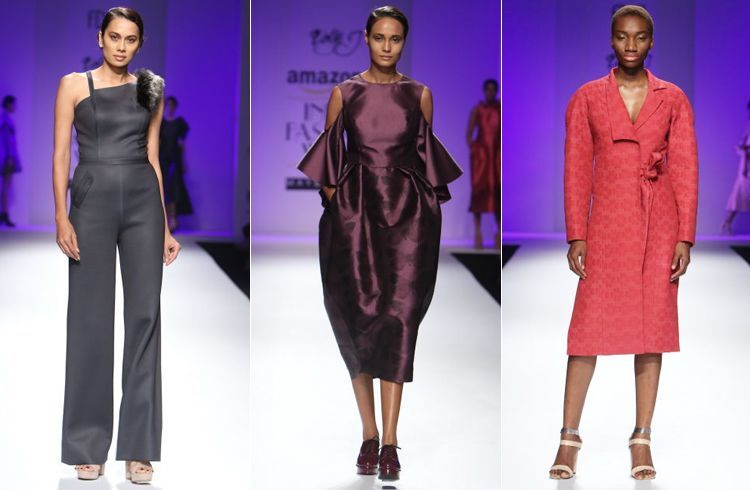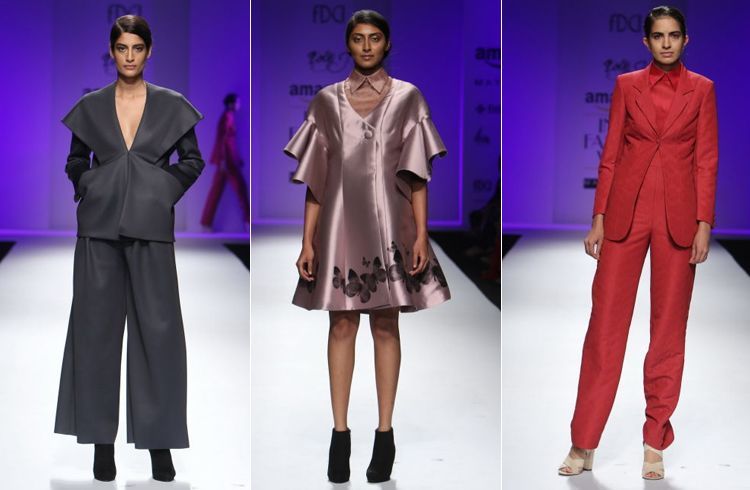 Jaya Rathore
Being strongly rooted to handcrafted clothing, the designer takes pride in displaying his collection with heritage crafts ranging from western wear to Indian wear. Detailed to finesse in premium fabrics, the compilation 'Containment' is all about textiles with embroidery and prints.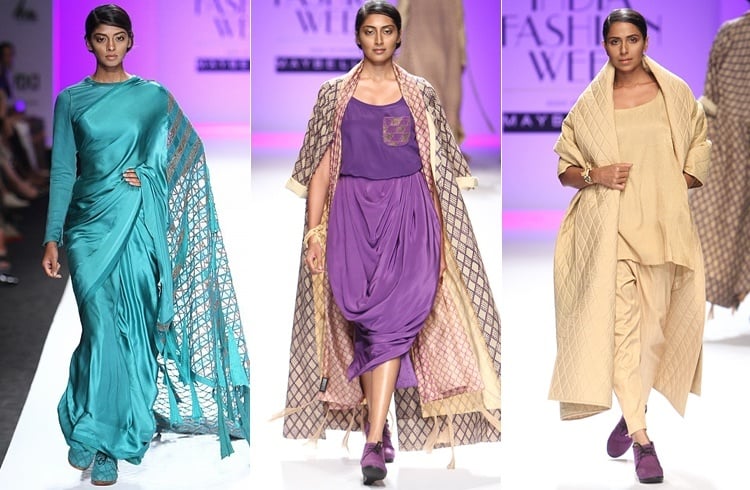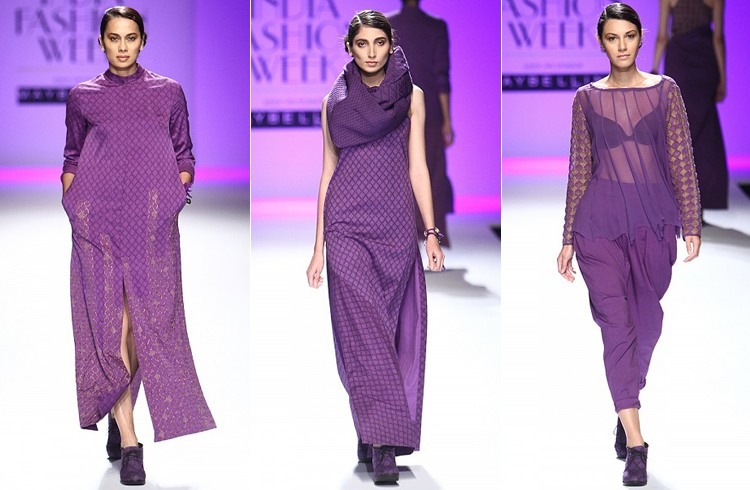 Kartikeya
Nitin Kartikeya, the designer brought an old-world charm to every outfit with intricate embellishments and gold based embroidery on the outfits ranging from dresses, skirts, crop tops and floor length gowns in lace, leather, sheer panels and sequins. His compilation strongly tilted towards colonial time romance with their ombre shades and French knots.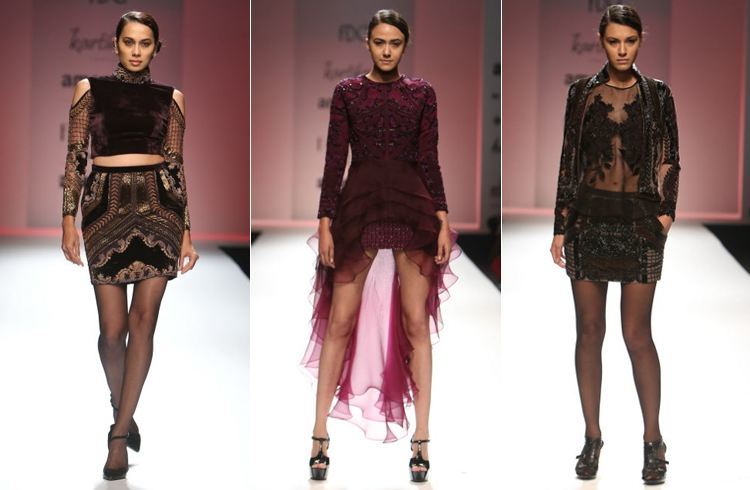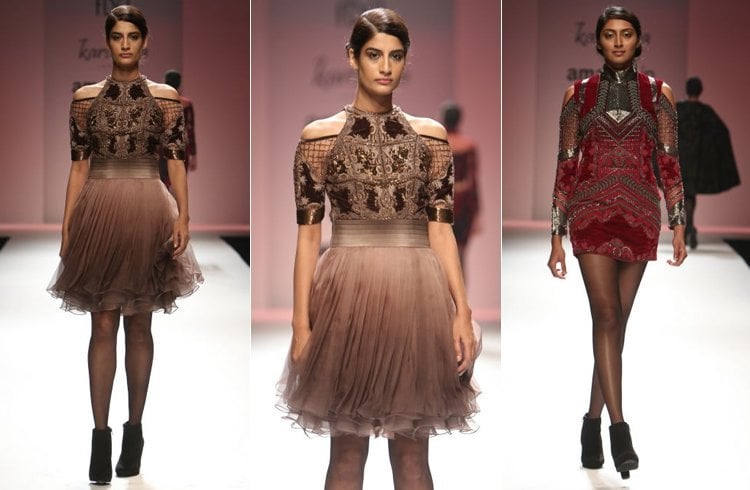 Joy Mitra
Walking the ramp for Joy Mitra were models who showcased the contemporary European tinged collection. A strong essence of Ajrakh prints and decent hand crafted embroidery in gold can be seen. Every Lehenga was featured with various garments like peplum tops, pleated tunics, scarves with trimmings and crests.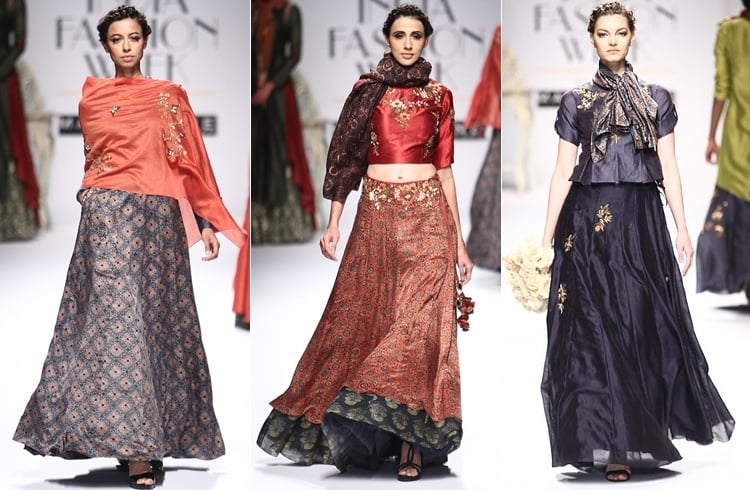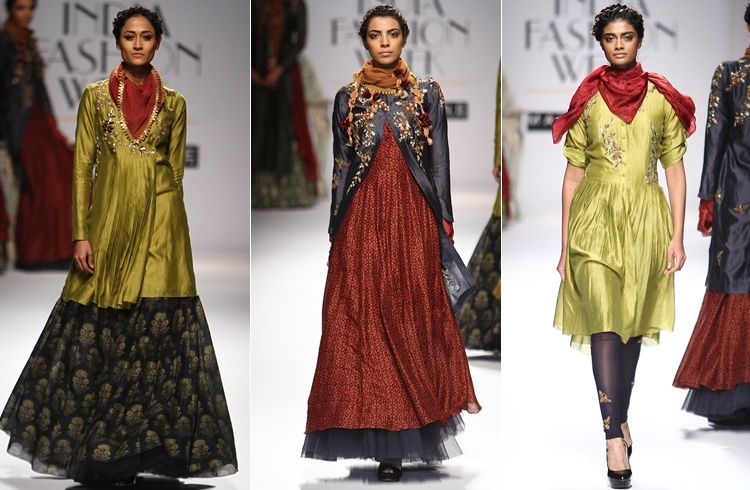 Soltee By Sulakshana Monga
'Pathless woods' collection of this season by the designer had a lot to give to the world of fashion. With the gowns flowing like fluid topped with sheer panels, pleated gowns with a waist belt are few highlights of the collection. The elegance hits through every fold of the collections with their rich color story.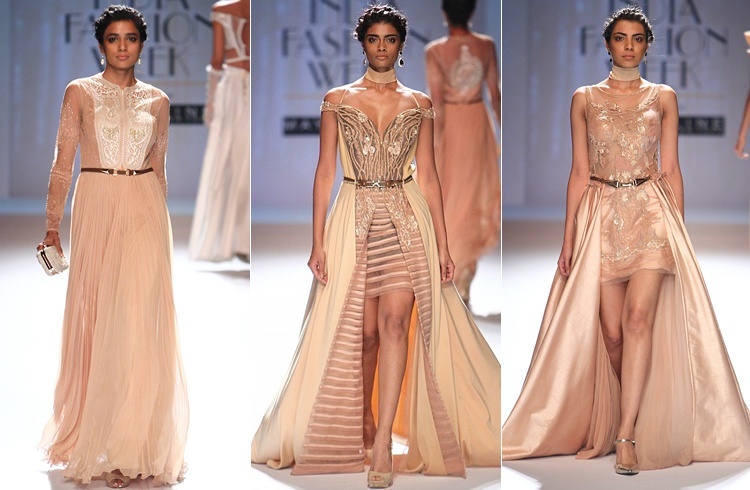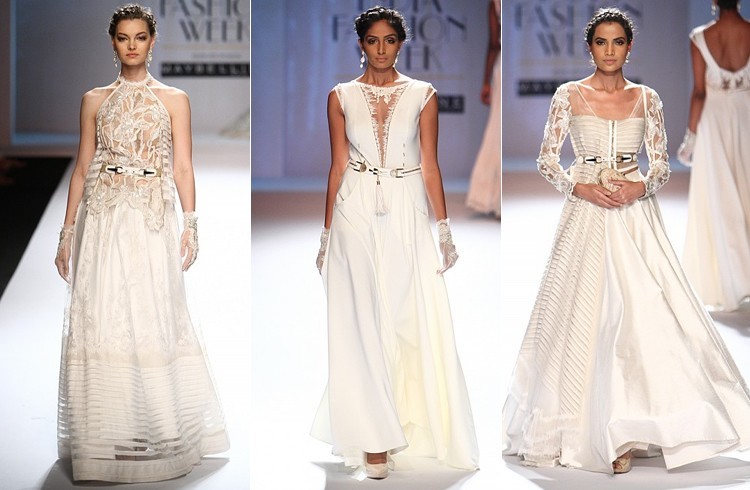 Wrapping the event with contentment and in style were many more designer who collaborated and featured amazing collections as a feast to our eyes. Pro designers like Anju Modi, Rahul Gandhi & Rohit Khanna, Abraham Thakore worked as team with Aneeth Arora, Amit Aggarwal, Samant Chauhan, Rahul Mishra, Pankaj & Nidhi, and transformed the evening into a captivating show.
Titled India Modern, the finale ended with each designer's look with their trademark style.
Hope you enjoyed the entire series of Amazon India Fashion Week AW 2016 !!!!
Images Sources: instagram.com,vogue.in