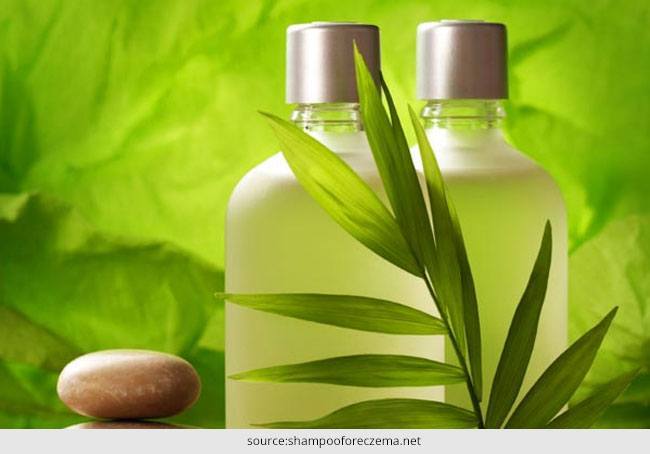 Remember the time your mother forced you to wash your hair in Vinegar? Well, she wasn't wrong. A lot of people are moving over to natural products for their hair. They are giving up on synthetic shampoos because not only are they harsh on your hair, but long term use will also damage your hair to a large extent. Natural and eco-friendly products are healthier and much safer. Thus, a lot of people are now switching over to natural and organic shampoos.
What products do Synthetic Shampoos Have?
If you have ever read the fine print, you will see that normal shampoos have a lot of products which have names of chemicals. Usually you will find the following products in a chemical shampoo:
Sodium Lauryl Sulfates: Can cause adult cataract over prolonged use
Ammonium Lauryl Sulfate: Carcinogenic Ingredient
Derivatives of Lauryl Alcohol: Another known carcinogen
Mureth Sulfate: Disrupts sin's and scalp's natural pH levels
Propylene Glycol (Antifreeze): Toxic in large quantities and too much can also cause liver and kidney problems
Olefin Sulfonate (Deodorized Kerosene): May lead to thinning of hair and allergic reactions
[Also Read: Harmful Chemicals in Beauty Products]
So you see, you are just pouring in truckload of chemicals in your hair! They are damaging not only to your hair, but over time they would also be spoiling your general well-being. This is why a lot of people have now consciously decided to switch over from these synthetic products to natural ones.
The handy list below shows all the chemicals that are present in a normal shampoo:
So, it is nothing but obvious that natural and organic products are hundred times better than just settling down for a truckload of chemicals. You will be cleansing and nourishing your hair and at the same time also caring for them without being harsh. What's more, you are also doing your bit for a cleaner environment! Now doesn't that make you feel good?
[sc:mediad]
Now let's run through a few of the advantages that make organic shampoos a better bet.
Benefits of Organic Shampoos
Since they are made exclusively from natural products, you will be doing your hair a lot of good. They will promote the hair growth by stimulating the follicles
[Also Read: Eco – Trendy Vegan Cosmetics]
They are enriched with natural oils and minerals and even herbal extracts. As such they will help to keep the hair healthy and promote growth. The natural moisture in the hair will also be kept gently locked with these extracts.
You are doing the environment a lot of good by switching over to a natural product. Since they are made of biodegradable matter, they are much milder on the environment.
[Also Read: pH Balanced Shampoo List]
For people who have always been plagued with a sensitive skin and scalp, these organic and natural shampoos can be quite the blessing for you. Since they do not have harsh chemicals, they are non-allergic and are thus suitable for almost any kind of skin type. You can even use it on a scalp which is severely irritated. However, it is always good to check with your doctor before experimenting with any kind of herbal extracts.
[Also Read: Oily Hair Shampoo]
Some best organic shampoos brands available in India:
Khadi's range of shampoos (Khadi Herbal Shikakai Shampoo, Rs 115)
Vaadi's range of organic shampoos (Vaadi Amla Shikakai Shampoo, Rs 59)
Forest Essentials cleanser range (Forest Essential Hair Cleanser Bengal Tuberose, Rs 775)
Fab India's natural shampoos (Fab India Lemon Mint Shampoo, Rs 300)
Biotique's Herbal Range (Biotique kelp Protein Shampoo, Rs 160)
The sooner you start the better! You will start feeling the difference in a very short while. So go natural!