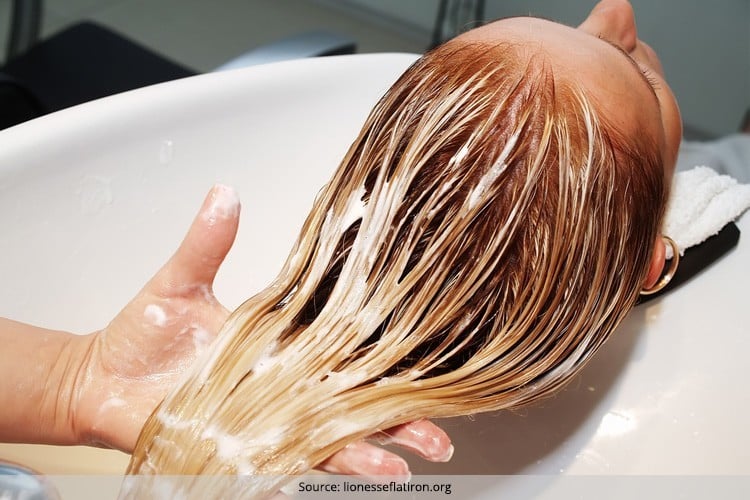 There's oily skin that troubles you-those shiny patches on your skin. But it's easy to battle oily skin. At least on the appearance front, you can use blotting paper to remove that excess oil from your face. But when it comes to battling oily hair, you should have quite some good amount to battle all that oil in your hair. The best way to deal with oily hair is to look out for oily hair shampoo. The different between a good oily hair shampoo and a normal shampoo is that these shampoos will work specifically to drain the oil from your hair. Lets get started with the best shampoo for oily hair.
[Also Read: Best Shampoo For Oily Hair In India]
Which AreThe Best Oily Hair Shampoos
If you think you do have an issue with oily hair, look out for these seven best oily hair shampoos which can really transform your hair! But before we get into that, let's find out Why do you get oily hair?
To solve a problem, you need to know why the problem occurs. Also, do not confuse an oily scalp for oily hair. When you have an oily scalp, your hair may not be that oily. But the signs of oily hair are very evident. For instance, oily hair will not be bouncy and it will look and feel very greasy. If you have oily hair, you may have both or one of these problems:
Your hair is not cleansed as often as it should be, leading to deposition of dirt and grime, which in turn makes the hair oily
Genetic reasons
[Also Read: How To Shampoo Your Hair]
As you can see, it is easy to battle with the first one, but when it comes to the genes, there is nothing much that can be done and this is where an affordable shampoo for oily hair can be a live savior!
Best Affordable Shampoos for Oily Hair
We bring to you the best oily hair shampoo companies- the one that can transform your hair from something that looks straight out of an oil factory to a glorious and bouncy mane. Let's look at the best products available:
1. Aubrey Organics Green Tea Clarifying Shampoo
Green tea seems to be the Holy Grail for a lot of things this season. So there's green tea for your skin and pimples and for your hair too! And believe it or not, this green tea shampoo lathers up very well and removes almost all traces of oil, without leaving your hair extra dry.
[Also Read: Dos and Don'ts for an Oily Scalp]
2. American Crew Shampoo
There is one reason why this shampoo is called the best shampoo in its league. It is really amazing and can transform your hair completely! It is a men's grooming shampoo, but works perfectly well for females too. It is anti-dandruff too so you can get rid of two things with one shampoo!
3. June Jacobs Citrus Clarifying Shampoo
As evident from the name, this shampoo uses the power of lemon to help battle greasiness. It smells amazing and can be used by people with normal hair too. It thoroughly cleanses the hair and makes it very soft and shiny. It is a must for people who have a little thin hair.
4. Leonor Greyl Lait Lavant Banana Everyday Milk Shampoo
Though the name is long enough to scare you, it actually works very well to get rid of greasy and oily hair. As the name suggests, it is gentle enough to be used every day and gives you back the bounce that oily hair needs.
[Also Read: Volumizing Shampoos]
[sc:mediad]
5. Dr. Hauschka Shampoo
For those of you who have treated hair-namely coloured or permed, this is your shampoo. Gentle enough to be used every day, this shampoo is great for people who do not want their highlights to go away or their hair to stay permed even after a wash.
6. Desert Essence Shampoo
Based on coconut oil, don't let this shampoo deceive you! It can really remove that extra oil!
[Also Read: Keratese Shampoos]
7. Malibu Scalp Wellness Shampoo
Now this one works for your scalp as well as your hair. So if you have any issues on your scalp, this can help you!
So, that's our list! Make sure to write in the comments if you use any of these oily hair shampoos!