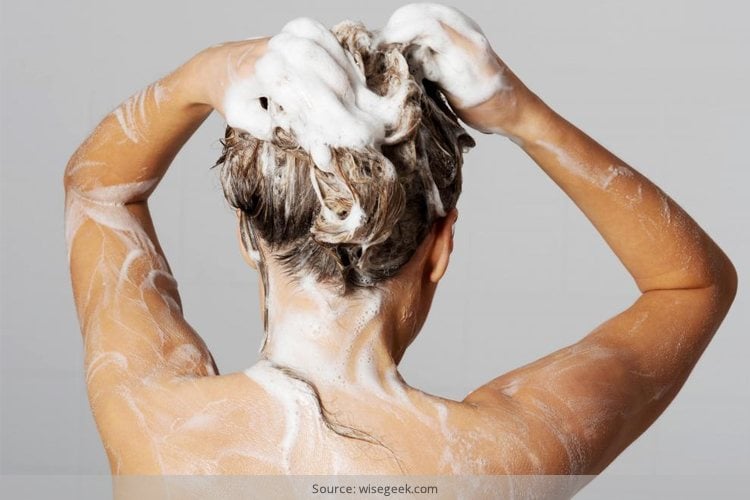 In our earlier posts, we have mentioned the importance of hair shampooing, types of hair shampooing and for each hair type and condition, how much shampooing is needed too. Now let's cut the chase here, and focus on blissful hair to attain with shampooing, using kerastase shampoos. The Bollywood town girls you see with long flowing lustrous shiny locks, take care of their hair. And so should you, which is why we would want to make it affordable on the pocket and easy to procure too- thanks to the range of kerastase shampoos available in the market.
5 Of The Best Kerastase Shampoo In India For All Hair Types
Let's take a look now at the kerastase shampoos and which kerastase shampoo products are best for each hair type, shall we? This is important, because without knowing which kerastase shampoo should i use, you wouldn't know what to use best for your hair, and we don't have a tolerance level for mistakes with our hair, now do we? So here goes- the dough on which kerastase shampoo is right for me, unveiled!
[Also Read: Commandments For Hair Care Routine]
1. If You Need Kerastase Shampoo For Dry Hair, Here's Your Dough
Dry, brittle, damaged, overworked and tired hair, needs the most help, which is why you would have to invest in kerastase shampoo for dry hair that brings back the life, the bounce and the shine to your strands; you need not wash your hair more than thrice a week when using this keratese product for your hair. The formula in it is rich enough to enrich and enliven the cortex, which nourishes the hair from deep within and brings back the long lost lustre and bounce too.
2. Here's a Kerastase Shampoo For Oily Scalp
An oily scalp needs the best purification and cleansing treatment at all times, failing which, there could be build-up that can damage the hair strands from the roots. Most oily scalps have dry ends with the hair on the end, which is why you need a keratese formula that helps balance the oil factor and the dryness too. Once again, don't shampoo your hair more than twice a week using this keratese product. The kerastase shampoo for oily hair would then allow the oil and natural pH balance of the hair stay intact.
[sc:mediad]
3. Here's Your Answer To Kerastase Shampoo For Thinning Hair
Thinning hair needs massages and scalp care like the rest, but a little more than the usual. This is why you need to pick up shampoos that help volumnize the strands and create a tantalizing effect, whilst not stripping the pH balance of the scalp and not letting any more hair fall away any further.
[Also Read: Best Shampoos in India]
4. A Miracle Kerastase Shampoo For Hair Loss
Hair loss means your head would lack the hair density you so desire to have, and this is why you would need to invest in keratese shampoos that have the best anti-hair loss treatment at hand. The pH levels of the scalp wouldn't be messed with and the scalp wouldn't feel heavy after use, especially with the ones that retailers sell, which make it feel as though your hair has been through a car wash- this is a product that would manage the density and help add nourishment to the hair too.
5. Coarse Or Fine Hair? Here's The Kerastase Shampoo For Fine Hair You Need
Fine or coarse hair needs extra care, especially when it comes to holding the hair down that runs amok and creates bad hair days. So what you need would be a formula that helps manage the porosity of coarse hair, the dryness of the hair and the locking down of hair; all of which can be found in this product that needs to be used twice a week only with a hot oil treatment.
[Also Read: Best Hair Oil]
Do check our previous posts where we have spoken in detail about keratese shampoos and what are the benefits of kerastase shampoo too!
[Also Read: Best Clarifying Shampoo ]