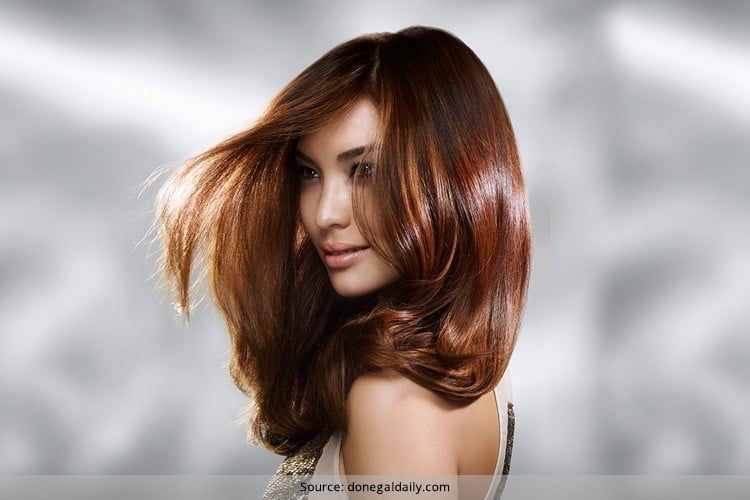 Thick, thin or fine hair, we girls hate it when the locks go limp and dead after a heavenly shower. Irrespective of what we do, the volume on our hair just doesn't happen. Keeping that in mind and when we think of leaving our hair loose, we feel low and lost. Sounds familiar right? We want our hair to bounce, to shine and to be full and fluffed up too. With that being said, let's check these five amazing volumizing shampoos that promise to do the same.
[Also Read: Best Shampoos in India]
Five Amazing Volumizing Shampoos And Hair Volume Tips
Along with the names of popular volumizing shampoos, we would like to present a couple of hair volume tips which work, please read on.
1. Oriflame Hairx Volume Boost Shampoo, 250ml
This is a product that is best used on thin and limp hair, after a good hot oil massage. Let the oil soak into the scalp overnight, post which you may use the oriflamme hairx volume boost shampoo. The shampoo is weightless which helps cleanse the hair of build-up and remnants, and at the same time adding more body to the flat hair as well. What you have in this shampoo is ceramide complex, which keeps the strands strong and maintains fiber texture composition too.
2. Tresemme Spa Rejuvenation Shampoo, 580ml
For the ultimate hair spa experience in a bottle, Tresemme Spa Rejuvenation Shampoo is the answer you need. The graded infusion of professional formulas in it brings to the hair and scalp the much needed hydration and mineral complex. Your hair would be in happier times once the shampoo is applied after a warm coconut oil massage thrice a week. Rejuvenation for sure, a spa like formula and treatment right in your hands; unbelievable yet true.
3. L'oreal Advanced Hair Care Volume Filler Thickening Shampoo (375ml)
One can always trust a brand such as L'oreal to come out with products that actually care for our hair. With that being said, L'Oreal's newest Advanced Haircare brings to you hair that beams with volume and shine, and plenty of voluptuous touches. The formula infused works itself deep into the roots and emulsifies the tips of the hair too. Right from the hair texture to the quality of the hair is cared for, bringing around a thicker voluminous feel and touch!
[Also Read: Keratese Shampoos]
4. L'Oreal Professionnel Volumetry Conditioner
Ever heard of going against gravity in hair care? If you didn't, this is your chance to know more about L'oreal Professionel Volumetry Conditioner; a formula that brings back the fullness and bounce to your hair. As an anti gravity conditioner, the formula rich with intra cyclane TM and hydralight manages to boost voluptuousness and volume into every strand on your head. It also removes remnants and oils, grease and dirt which are causes for dry, brittle, limp and dull hair too. Just two washes per week is what you need and noticeable results would be seen. So if you want more volume for hair, this is one of the best shampoos to use.
[Also Read: Homemade Hair Oils]
[sc:mediad]
5. Org Thick and Full Biotin and Collagen Shampoo, 385ml
Here's another way to add more thickness and volume to your hair. Start by using coconut oil as a hair massage and spa, and wait for half an hour wrapping your head in a warm towel. Remove the towel and then use a dollop of the Org Thick And Full Biotin And Collagen Shampoo. Wet your hair and apply the shampoo from root to tip, emulsifying each strand. Wash off with lukewarm water and pat dry. The shampoo in question helps create fuller looking and shiny strands in just one wash. Do this thrice a week if you have oily limp hair!
While we have spoken about the best ways on how to add volume to hair and presented five shampoos for the same, don't forget to use volumizing hair sprays on days when you cannot shampoo your hair. Hair sprays too help with volume for thin hair and volume for fine hair!