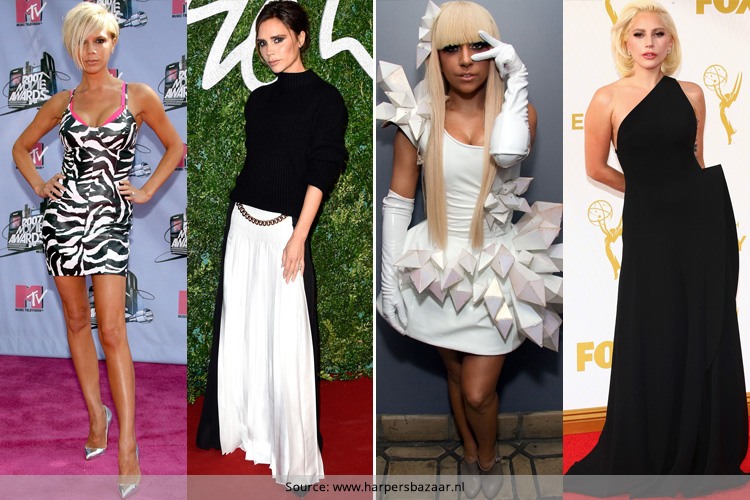 How convinced are you putting up the same old dull and drab look? Doesn't your mind look for a change? Something that could change the way you look, your personality and all that.
Hollywood fashion is much like this. You have to evolve – the sooner, the better – or else your contemporaries could walk away with attention.
Best Dressed Celebrities Who Have Gone For a Style Transformation
Fashion abroad has its share of best dressed celebrities and worst dressed celebrities. Much of it depends on the choice of dresses and fashion pairing. And this is a field where many Hollywood celebs have learnt the ropes, in their 'dress to kill' mission. Starting from Rihanna to Victoria Beckham, Hollywood fashion has undergone fashion makeovers. After all, the style icons of today were not always on the best dressed list.
[Also Read: Sonakshi Sinha Fashion, Hair, Makeover]
Having said that let us find out how Hollywood celebs have gone for style transformations this year so as to stay in the pink of limelight, and influence you too.
Selena Golmez Style Transformation
In the pre-2016 phase, Selena went for classic, body-con silhouettes and upped it with glam details, such as sequins and lace.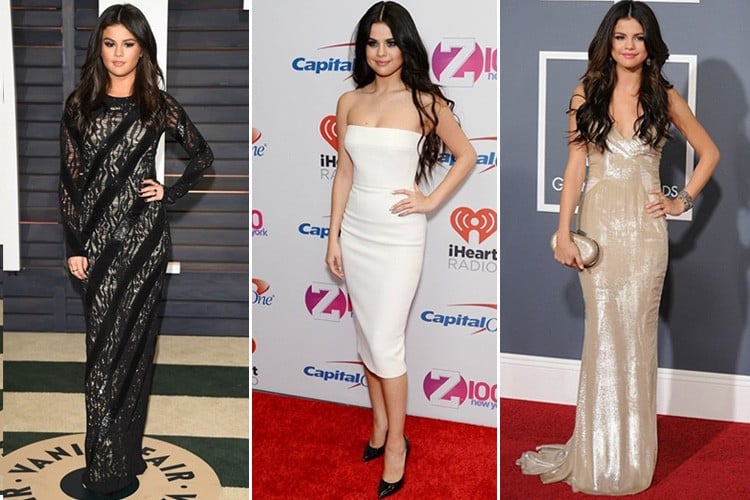 This year, Selena was seen in a celebratory mood of Revival tour. She became the most followed celeb on Instagram, in Paris Fashion Week trip in Feb where she put on a Monse PJ-inspired shirtdress (center image) going by the recommendation of her newly appointed stylist, Kate Young. Selena in fact has long discarded her Disney skin and has taken to edgy looks while wearing upcoming fashion labels such as Vetements (extreme left) which is a major shift from her mainstream approach.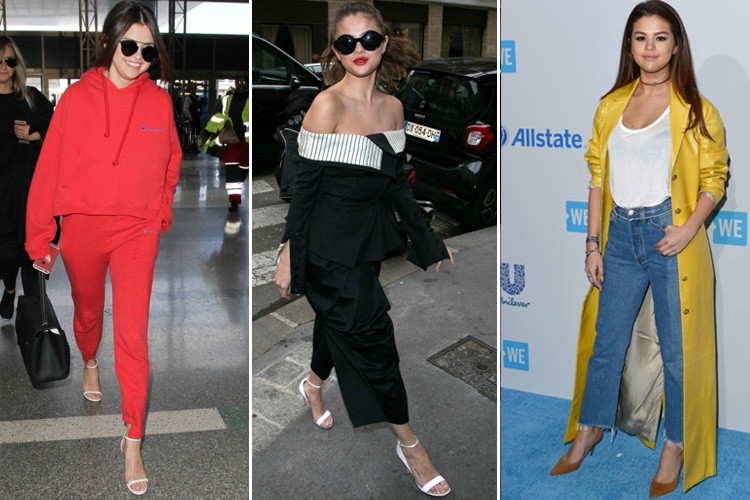 Lady Gaga Style Transformation
Way back in 2008 when she emerged on the music scene, Lady Gaga could be made out with her blunt looking blonde bangs and plenty of hair bows. In the year 2010, Lady Gaga got the shutterbugs working overtime when it was confirmed that the dress she wore in MTV Video Music Awards was made of raw flank steak.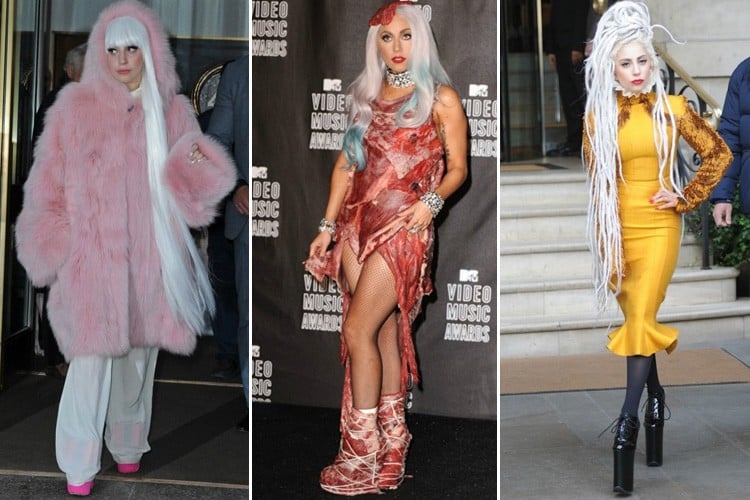 By 2016, Lady Gaga went in for a noticeable shift in dress code – from avant grade to the old Hollywood glam. Which is why at this year's Oscars, Lady Gaga stunned everyone in her white Brandon Maxwell jumpsuit. Ever since, she has turned to classic aesthetic looks.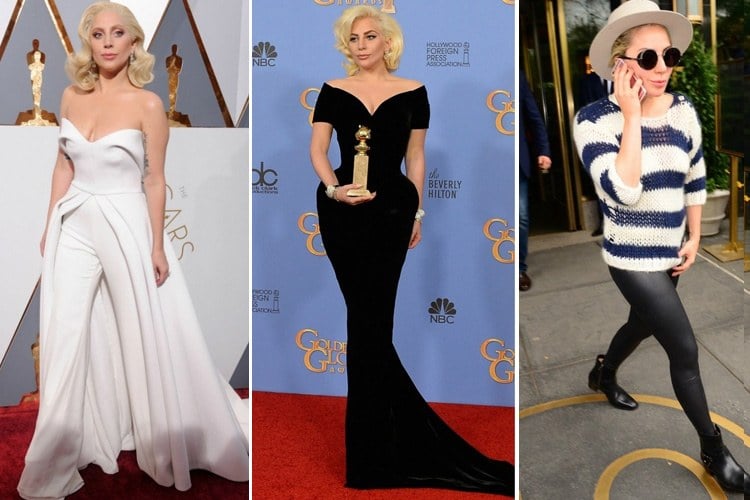 Taylor Swift Style Transformation
T. Swift went for matched set or retro crop top and that wasn't too long ago.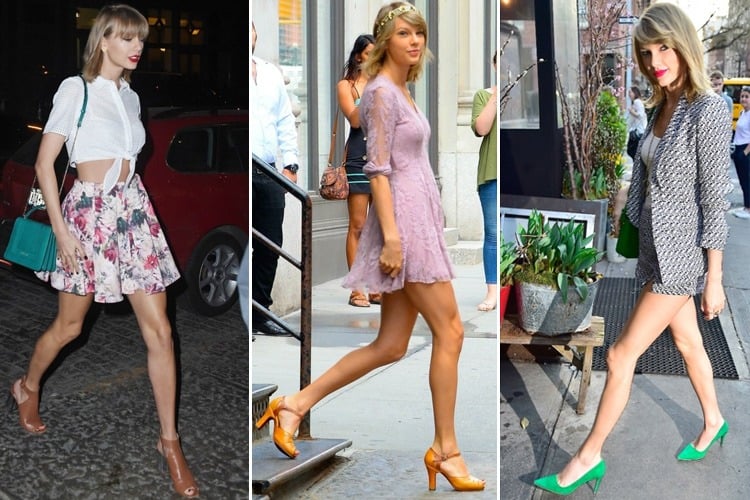 Now how would you take Taylor Swift bidding goodbye to her cowboy boots and opting for chunky black Vetements boots (extreme left). They were very much in line with her edgy looking platinum hair, the plaid and berry lipstick. Seems like Taylor is bringing back the grunge look.
Kendall Jenner Style Transformation
Tees, jeans, cute booties, Kendall Jenner was all for all-natural things. Top it all, her NYC style reflected her super sophisticated nature. But that was then.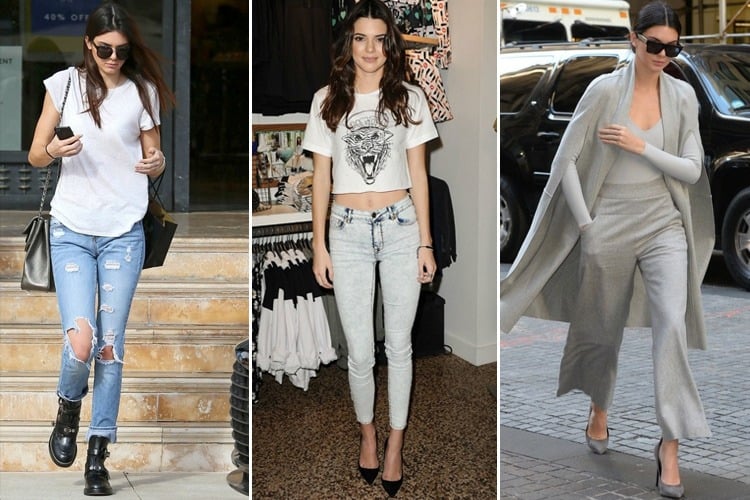 And then Kendall's style went in for a transformation, thanks to her stylist Monica Rose. What followed as a result was her updated wardrobe which featured thigh-high gladiator sandals, skinny jeans, and monochromatic looks.
Saoirse Ronan Style Transformation
Comfort and refinement were visibly the first choice of the Irish American actress Saoirse Ronan who was spotted at the Oscars this year.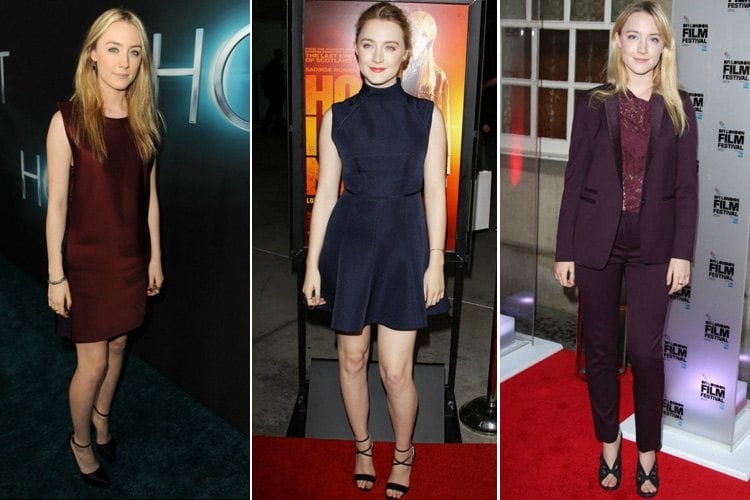 Call it a wardrobe or personality shift, the 21-year old Oscar-nominated Brooklyn actress Saoirse went ahead and got styled by Elizabeth Saltzman who had dressed Calvin Klein among other celebs at this year's Oscars.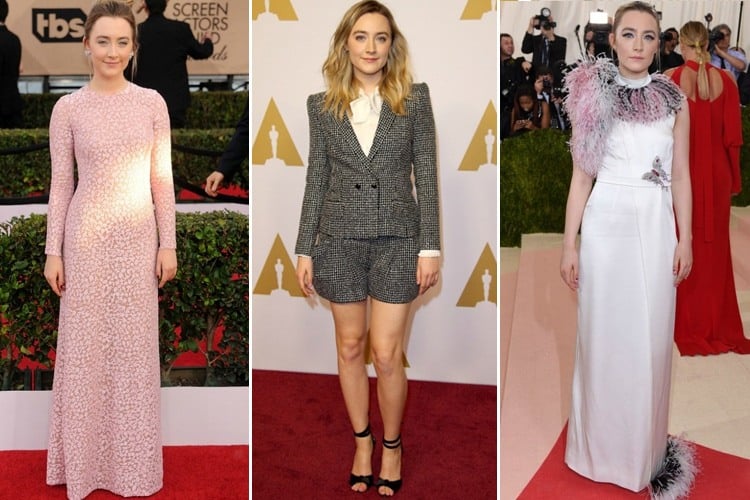 Now that you have got your info updates on Hollywood fashion, who do you think can pass off as best dressed celebrities, and worst dressed celebrities? Don't forget to give us a shout at our FB, Insta and Twitter engines.
Images Source: glamour.com