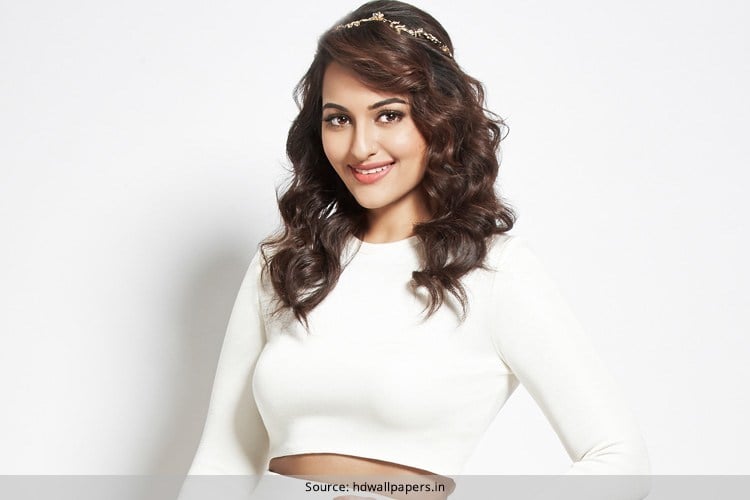 If ever someone laughs and jokes at the plus-sized weight you are born with or are bestowed with at the moment, utter the words "khamosh" to them. The reason why we say this is because our team and many other fashionistas out there, believes in every body is a beautiful body mantra, and we mean it too. Proof to the same would be the chic Sonakshi Sinha fashion and makeover we would be talking about today.
[Also Read: Sonakshi Sinha Fashion is All About Curves]
The actress has set herself apart from the run of the mill clandestine divas on the silver screen and loves being herself, comfortable in her own skin. The commandment of Sonakshi Sinha fashion is a simple yet quirky one- it is all about embracing your curves, highlighting them and being happy about the body you have been blessed with.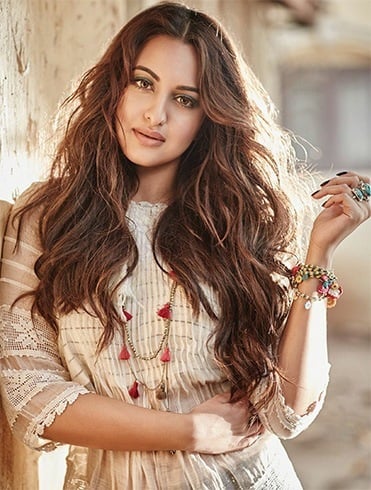 Yes, we do promote the concept of being healthy; however, body shaming anyone for that matter a plus sized girl is what fashion is NOT about. Without much ado, here are many reasons why we simply adore Sonakshi Sinha Sashion Style.
Talking About Sonakshi Sinha Style
When it comes to Sonakshi Sinha style, and yes we know she has all the help to style up and dress chic, but there are days when the actress has to do it on her own. Sonakshi has a voluptuous body, the bust line isn't too loud and on the face and her hips to the buttock zone is healthily in shape too. Simply put, women and men by nature are drawn to her curvy body, period.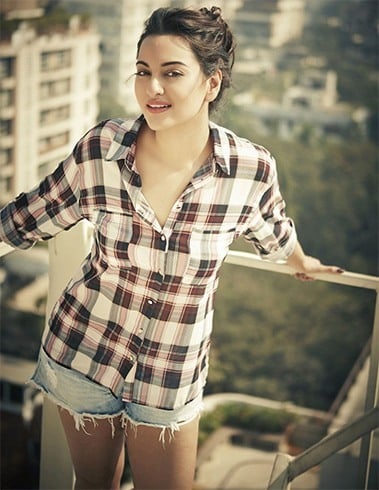 Sonakshi Isn't Afraid Of Flaunting Her Curves
Don't be afraid of flaunting your curves, and even in hot pants or tight jeans, the actress does justice in flaunting her beauty. She knows very well how to look haute in Indian wear, western wear or in the bohemian touch too and that's why her confidence levels are so high. It isn't easy being plus-sized and the cameras being on you always; but the diva makes it look like a cake walk.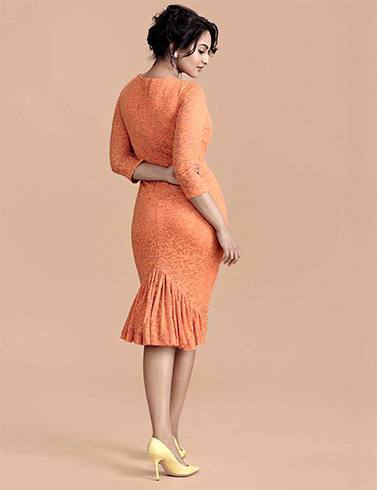 Your Makeup Talks
If you are a plus sized lass and would want a little distraction to come through with what you wear, we would ask you to wear the right makeup. What you need to focus on more with minimal touches are the cheeks, the eyes and the lips. The three most important aspects of makeup and contouring involved can make distractions happen; body to the face.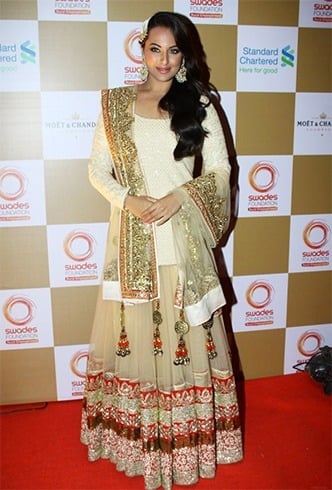 Your Hairdo
Notice how the actress plays with her hair and styles up her updos too? The reason why we say you must pay attention to your hair is because the style makes all the difference. To contour the face and to elongate the neckline, you need to have high updos done; helps create distraction.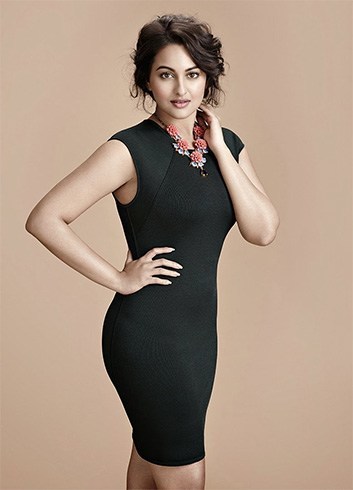 Stop Being A Low Profiled Damsel
We aren't asking you to be loud and about wherever you go, but at the same time being low key doesn't impress anyone personally. If you want heads to turn at your entrée in a positive way, you should have a personality that's all too pleasing and one that would make you shine out.
[Also Read: Reasons Why we Love Sonakshi Sinha]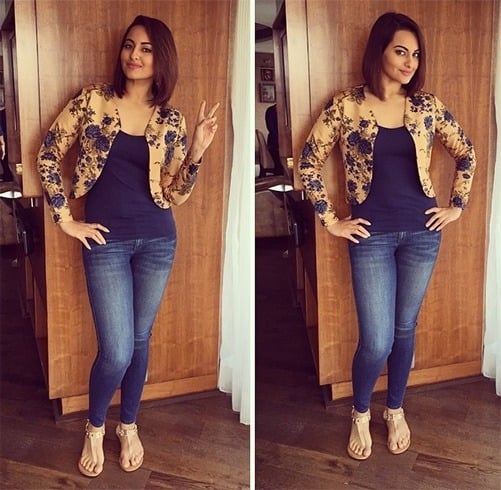 Be Who You Are
You may have spent a bomb on that designer saree, lehenga, western wear or the street style ensemble, however, if you are trying to emulate Sonakshi Sinha best looks, you've got to make your own personality shine as well. If you fake it, you lose it, which is exactly what the diva doesn't do.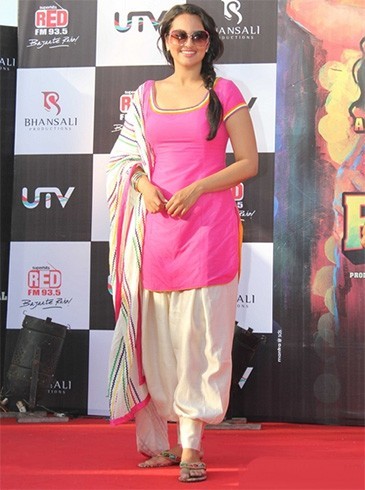 Shoes Make A Difference
With Sonakshi's fashion sense, we cant help but mention the choice of shoes she wears. From pumps to heels, flats to wedges and everything in between, the diva may have the best of brands, but you too can pick up the same from online stores (refer to our posts on must have shoes) or at retail outlets to make a standing mark. Heels help with illusion of height and elongation of the body, in whatever you plan to wear.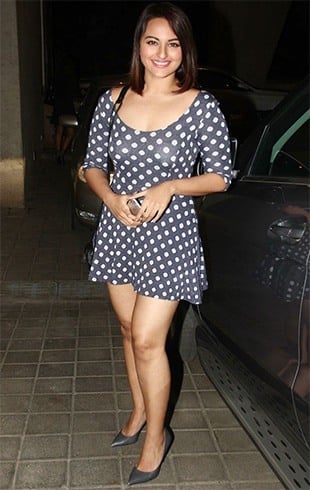 Accessories And The Woman
Chunky charms, beaded tales, stones for ever, diamonds, rubies and pearls, oxidized and silver jewelry or gold and coppers too- you have got to wear them right and in sync with what your ensemble for the occasion would be.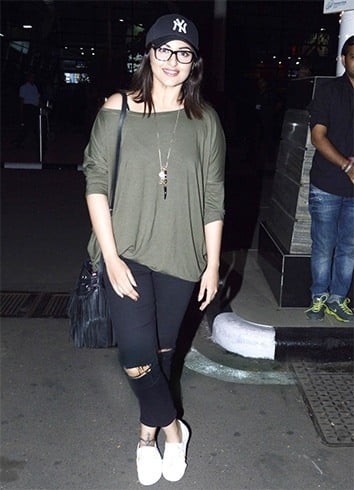 Here is why Sonakshi's fashion sense and her dressing style are loved the most, and that is why the media spoke less of her weight loss, since the diva didn't bother about weight pangs too much! Need more inspiration? We don't think so!
Images Source: pinterest.com