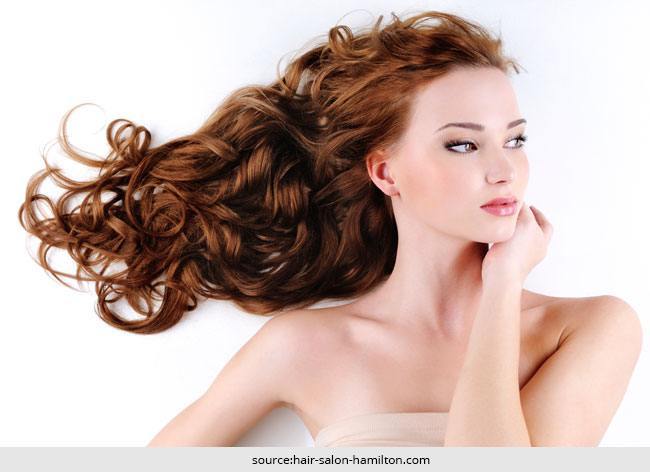 Most of us desire lovely locks. How many of us know how to get one. Well, it can't be a secret anymore knowing there are so many readers wanting to up their hair beauty. So here are the secrets jumping out of our bag dedicated to the beautiful, sophisticated and informed you.
Read to learn some interesting hair growth secrets:
Stop excessive shampoo
Too much of hair shampooing can rob the tresses of the natural oils and moisture. Try and avoid it. You can still get fabulously shiny hair faster when you limit your hair shampoo to twice or thrice a week. Try using natural homemade shampoo instead of using the chemical based ones available in the stores.
Good brush
We all spend quite some time in choosing a high-quality premium shampoo. Ever spared half the time in deciding upon an effective hair brush? Make sure to buy a brush that contains heavy duty plastic bristles with plastic tips on the ends. There is even mason brush which contains boar bristles to nourish the hair. Depending on your hair type, you'll need a different brush. The boar bristle brushes would work great on oily hair.
Combing
When drying your hair, use a special detangling comb. Avoid quick movements in detangling your hair and combing from root to the tip. Instead, start combing midway towards the hair bottom in slow movement. This would ease away the hair tangle.
Brushing the hair randomly can be one of the bad hair habits that can cause breakage and damage the hair.
Avoid Sulfates
Sulfates are toxic chemicals added to hair products. They can not only dry out your hair but ruin the colour, causing hair breakage. Stay away from chemical-filled hair products and look for products that are sulfate-free or organic that don't have sulfates.
[Also Read: Harmful chemicals in Beauty Products]
Avoid Hot Water Shower
Hot water can be damaging as it robs the skin and hair of its natural oil. The next time you are racing for the bathroom for a shower, set the water to room temperature or a little warmer which would be far suitable than the harsh hot water.
[sc:mediad]
Hot water strips the hair from all the moisture. On the contrary, cold water blocks or closes all the open pores sealing all the moisture within the hair. This is one of the fast hair growth secrets.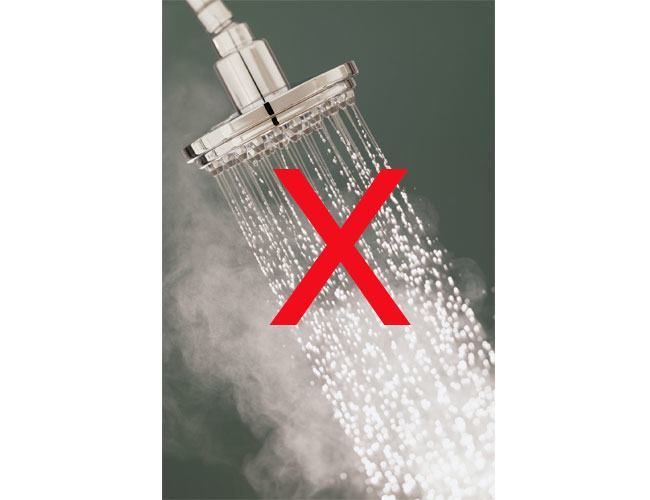 Go for Hair Trim
Keep going for regular hair trims from time to time. They are the best way to maintain healthy hair and get rid of split ends. In the process, they will keep the hair ends from splitting and tearing which we know affects hair health drastically.
Reduce Hair Ties
Considering our desk jobs, we generally secure our hair in a rubber band. By wearing elastics, we run the risk of tugging and breakage of our hair. There are other options we can go for such as headbands, barrettes and bobby pins.
Quit Hairspray
Hairsprays have harmful and toxic chemicals that break down the hair shaft and proteins. Try out conditioning agents or natural serums when your hair is wet. Once you dry your hair, it will stay in place naturally.
Use Product with Sunscreen
We know the damaging effects of sun on our skin. During summer especially, when our hair is exposed to UV rays, use a product with SPF instead of directly applying SPF lotions to hair, which can make it oily.
Oil Mask
An oil based treatment can do wonders for your hair health. Coat your hair in coconut oil before getting in the shower. Let it stay on the hair while you wash your face and body and then shampoo and condition them. This keeps the hair moisturized and makes combing it out easy. There is no grease effect either.
Take Vitamins
Vitamins and nutritious foods like salmon and nuts help create a healthier scalp. The protein and omega-3 fats in them improve the appearance and texture of hair. However, if you are not keen on salmon and nuts, take vitamin and diet supplements like omega-3 pills.
[Also Read: What Food & Vitamins Do You Need For Healthy Hair?]
Avoid drastic colour changes
It's a known fact that applying chemicals to the hair can do a lot of damage. But extreme changes in hair colour bring harmful chemicals to work on the scalp, thereby causing more damage. So it's important to stay away from them.
Whether it is pixie cuts, bobs or shoulder length hair, go for them as long as you look after your hair roots well. These are secrets to growing long and healthy hair.