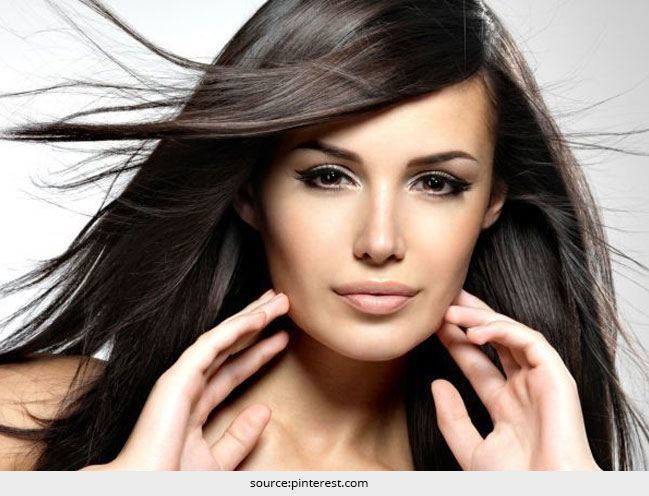 Weekdays or weekends, which girl wouldn't want to flaunt her long stunning locks? It takes a whole lot of time and effort to do so, starting from constant visits to the salon to applying the formulas gathered from gossip and hearsay. FashionLady takes you on a journey to getting shiny hair in the comfort of your home. Utilize them and notice a visible change and bounce in your hair.
Here are some amazing hair oils for long and silky hair.
Coconut Oil
If you ever want to have sparkling long and silky hair, coconut oil is the right recipe in hand. Apply coconut oil starting from the hair ends to the roots. Depending on the length and texture of your hair, you can choose the amount of coconut oil to be applied. It is obvious that dry hair would need more and oily hair would need less of this miracle oil.
Eggs
We all know the secret recipe of beauty expert Shahnaz Hussain's long locks – eggs that put life into the dullest hair with the moisturizing properties of egg yolk. Crack 2-5 eggs into a bowl depending on your hair length. Separate the yolk from the egg whites and keep the whites aside. You can even make a good egg white omelette rather than throwing it away. Pour olive oil in the bowl and whisk and blend the contents. Now shampoo your hair and then apply mixture to your hair. Let it rest on your hair for 5-6 minutes, then rinse with lukewarm water to get the hair shine.
Yogurt
With summers around and loss of appetite, most of us are on the lookout for yogurt to keep our stomach and digestion cool. Why leave our hair? Yogurt is an excellent hair conditioner. Apply plain yogurt all over your mane and leave it for 30 minutes until the yogurt has hardened up. Now shampoo or condition them.
Aloe Vera
[sc:mediad]
Aloe Vera is nature's ode to beauty and moisturisation. Mix equal parts of honey and aloe vera and apply it on your hair and leave it on for 10 minutes followed up with shampoo to get superb conditioning. Instead of Aloe Vera, you can also mix Jojoba oil. There are several aloe vera benefits for hair loss as well.
Vinegar
First shampoo your hair to make the scalp free from dirt and grime. Now apply a combination of 2 cups of apple cedar vinegar and 1 cup of water to your scalp and leave it for 15 minutes. Rinse your hair with warm water till the smell of vinegar dissipates. Try this out every week to get smooth hair.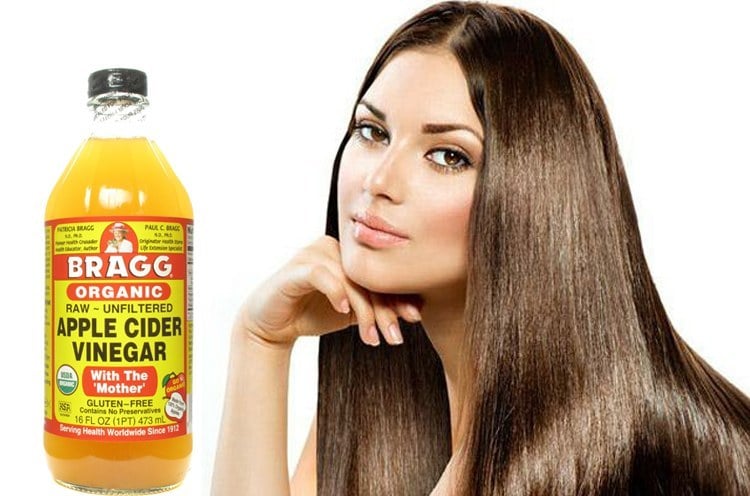 Shea Butter
In one bowl, mix a variety of oils such as half cup each of lavender oil, rosemary oil, chamomile oil, almond oil, olive oil, castor oil and coconut oil. In a separate bowl, mix 1 cup of shea butter and 2 tbsp of avocado, jojoba and wheatgerm oil to 1 tsp honey. Combine the ingredients of both the bowls, apply it on your hair and leave it for 20-30 minutes. Now rinse with a herbal shampoo and let it dry.
Tips to maintain good hair
Here are a few suggestions that will help you build and maintain bouncy hair.
 Trim your split ends once in a while. There are several home remedies for split ends treatment.
Brush your hair the right way. Avoid brushing wet hair and get rid of the urge to over-brush. This will help cut down on split ends and reduce torn hair.
 Eat fruits, vegetables and drink plenty of water. Also eat lots of protein as it will help strengthen your hair and improve colour and shine. That's because our hair is made of protein.
 Keep trying different conditioners and shampoos. Ones without inorganic chemicals, alcohol, and artificial fragrances/colour are best.
 Never overdo hair conditioning. When your hair no longer needs moisture, it just won't help.
Now start applying these time-tested formulas on your scalp and see how your hair helps you steal the limelight.