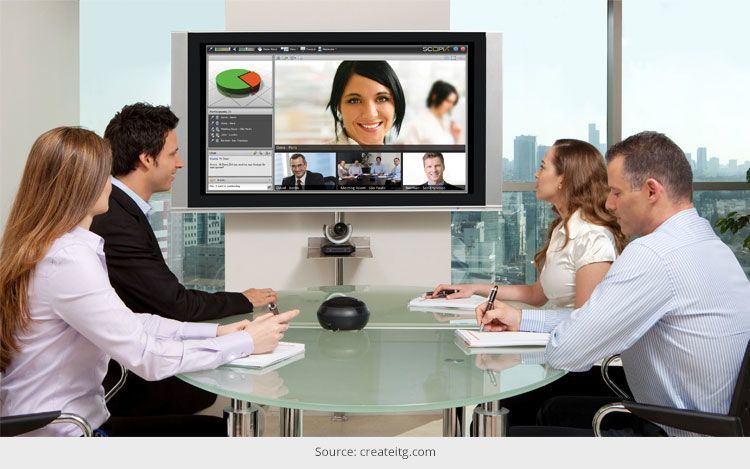 Working from home is becoming an increasingly common phenomenon. When you work from home you save up on time that would otherwise be spent on commuting to and from work. Employers are finding that allowing employees to work from home could lead to increased productivity and lower operating costs. A very important aspect of working from home is the virtual meetings that one needs to have with one's clients and bosses. Even though you are working from home and will not have to dress up for work on a daily basis, virtual meetings are occasions when you really need to make a good impression. You need to project a good vibe and convince your boss or client that you are a confident, capable employee, and in order to do that you need to make sure your appearance is spot on.
[Also Read: Cultivate These Habits to Succeed in Your Career]
1. Keep Your Makeup Minimal
Makeup can be a tricky part. You want to look neat and presentable but at the same time not too over made-up either. This means minimal makeup, a light dusting of compact powder, a touch of blush, a little dab of lipstick and a swipe of mascara should be more than enough. The aim is to keep your look clean while ensuring your face does not look washed out or too bare. Try switching on the cam on your laptop prior to the meeting to ascertain if your makeup looks good on cam.
[Also Read: What Lip Shades to Wear to Work]
2. Dress in Formals
Be sure to wear formals as it shows commitment to your work. Attending a meeting in your PJs is a sure fire way to make a bad impression. It conveys that you do not take your work seriously and could even be construed as disrespecting your potential clients or boss. So do make it a point to dress up in formals and by that we mean dress up completely. You could probably get away with wearing a formal shirt while still in your sweatpants, but if you had to get up to get a file or something, you don't want to accidentally show them that you only bothered dressing up from the waist up. Also, being well dressed will help boost your confidence.
[sc:mediad]
3. Accessorize
Accessorizing is one area that many people skip during virtual meetings. The logic behind this being something along the lines of "What difference does it make whether or not I wear my watch?" The answer: A lot. While you do not have to get all blinged out for the meeting, wearing some accessories will help complete your look. You want the person at the other end to forget that they are having a virtual meeting and instead feel like they are conversing with you in person. The key to doing that is to appear as you normally would if you were indeed there in person. So a pair of simple earrings, a smart watch and maybe a ring or two on your fingers will all make a difference.
[Also Read: How to Wear Stylish Jewellery to Office]
4. Clean Up Your Surroundings
Whether you're having the virtual meeting at home or at the meeting room in your workplace, make sure your surroundings are clean and clutter-free. Organise all your files and folders and make sure you get rid of any items that may cause distraction. This includes coffee mugs or a glass of water that you might inadvertently knock over or stacks of paper that might make your desk look untidy and disorganized. Keeping your surroundings clean and presentable is as important as making sure you look good.
Technology has made it easier for us to connect with people, be it our overseas clients or our boss who is not in town. With virtual meetings on the rise, it has become more important than ever before that we treat these meetings as if they were being held in person. This means dressing up properly, being prepared with your notes and convincing the person on the other end of your dedication and sincerity.