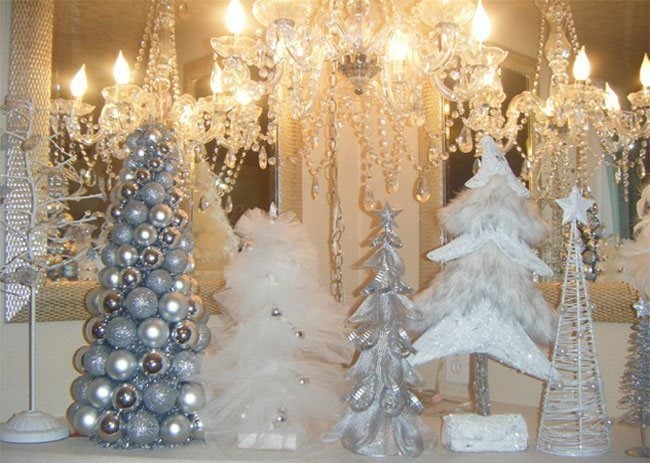 A white Christmas party is one where pretty much everything from the decorations to the cutlery and even the food are all in white colour. The result is a very elegant and sophisticated look. If you've been invited to a white Christmas party then chances are that you will be required to wear a white outfit.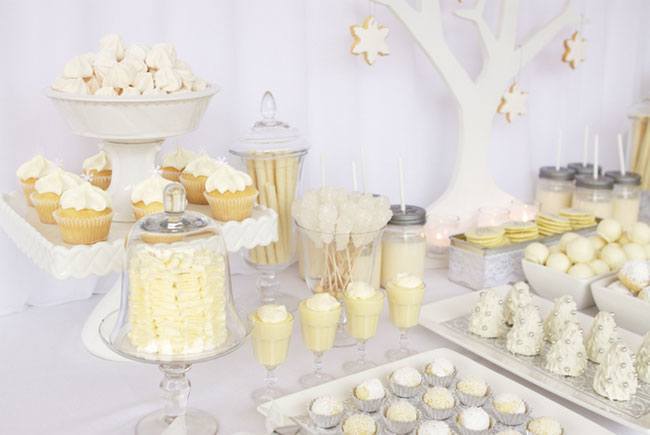 Check with your host to see if the outfit needs to be all white or if you can have a pop of colour. Once you know what your hosts want, please make it a point to dress up accordingly. There is nothing more annoying than having a guest who didn't care enough to make an effort to abide by the dress code. And if you don't wear white when you have been specifically told to do so, then you'll end up being the odd one out in the group photos.
Once you've checked with your host about the colour of the outfit, you can set about putting your outfit together. Here are some brilliant white Christmas outfits that you can be inspired by.
This one-shoulder sequined dress will be perfect for a white Christmas party. The sequins give it a festive look while the simple cut and style makes it an elegant dress.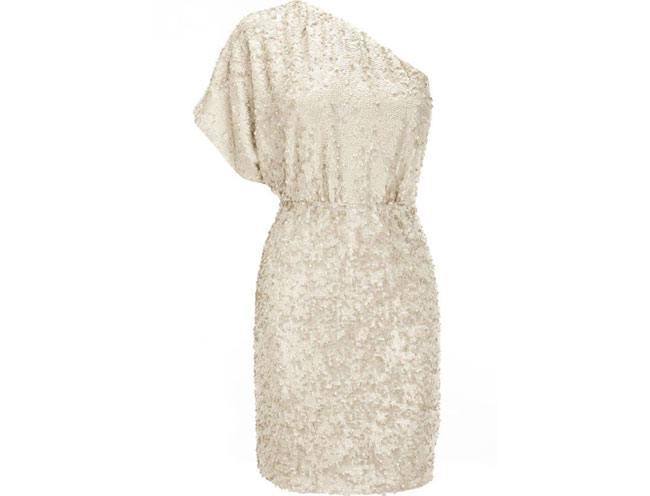 If you're not really comfortable with the idea of wearing a dress then you should consider putting together a look similar to this one. It strikes the right balance between festive and sophisticated. The white trousers and blazers give it a formal look while the sequined top brings in the fun festive vibe. Paired with some high heels and accessories, this outfit will be great for a white Christmas party.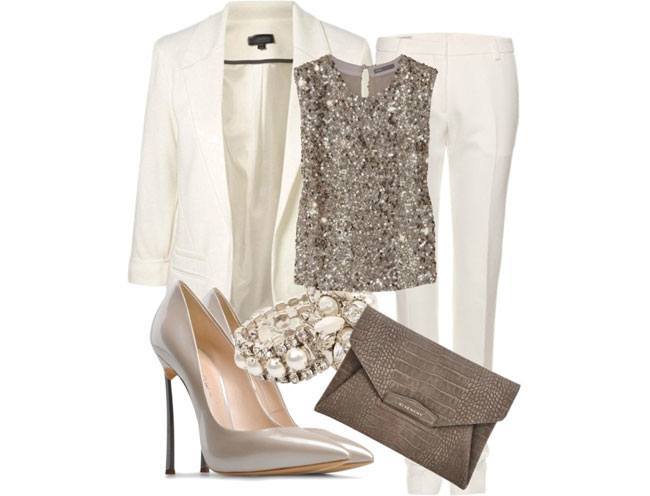 This wraparound dress is striking in its simplicity. The metal belt and bag are the only pieces that offer some bling to the outfit.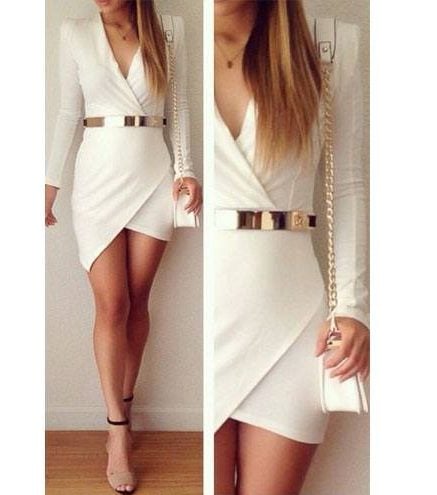 How about this beaded dress? It is perfect for a white Christmas party. Accessorise it with some classy pearl jewellery or go in for a pop of colour with a chunky bracelet or necklace like shown in the photo.
[sc:mediad]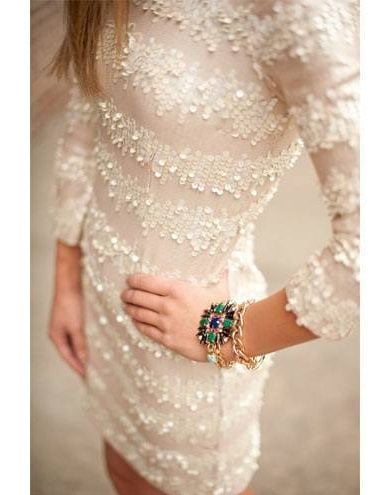 If you're allowed to have some colour in your outfit then use it wisely to create maximum impact. Keep your rest of the look white and demure while having one bright coloured jacket or scarf to break the monotony. Here are two photos that give you a clear idea of how this is to be done.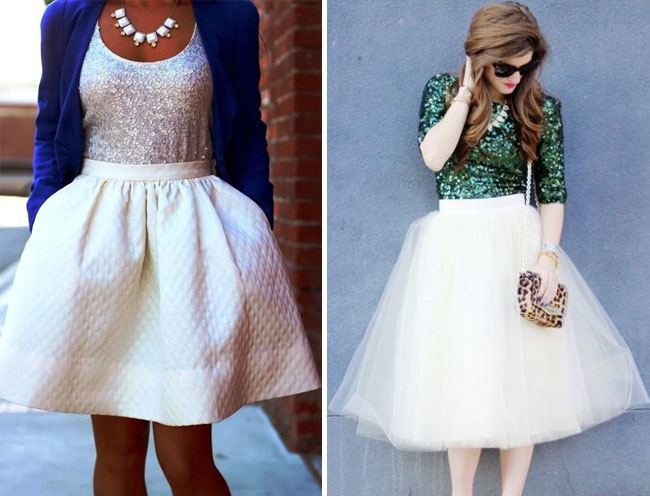 It doesn't have to be dresses and skirts always. If you like being different and are searching for a unique look, then this tube top with high-waisted trousers will definitely win you the spotlight. Team it with a pair of nude pumps and some midi rings to give the outfit a festive look.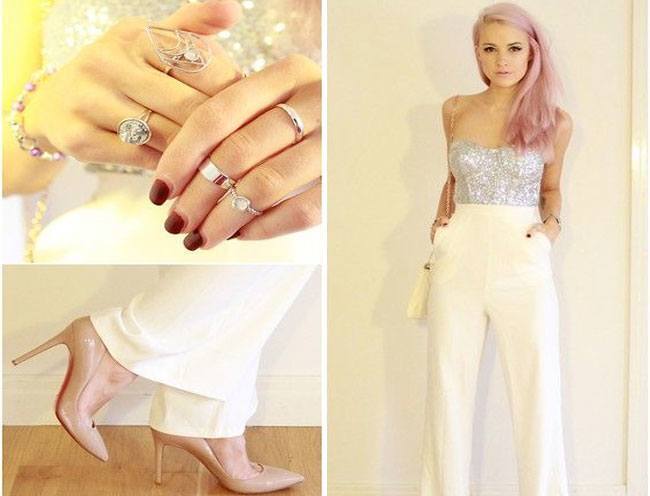 This is such a cool look. It is festive, thanks to the sequined gold skirt, and yet the loose bat-wing top makes it look casual and effortlessly stylish. Be sure to sport a tan with this outfit to bring out the white and gold.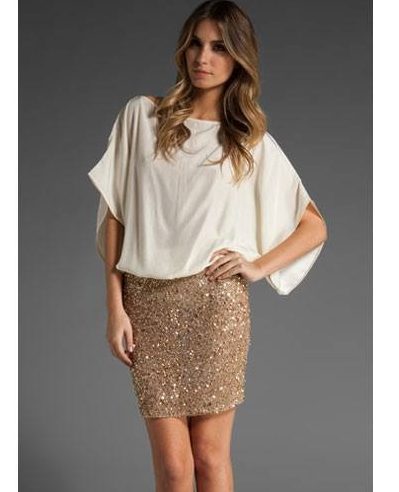 A variation of the above look is this look with a maxi sequined skirt and a loose white t-shirt. It is perfect for those who are not very comfortable showing a lot of skin and yet want to look festive and glamorous.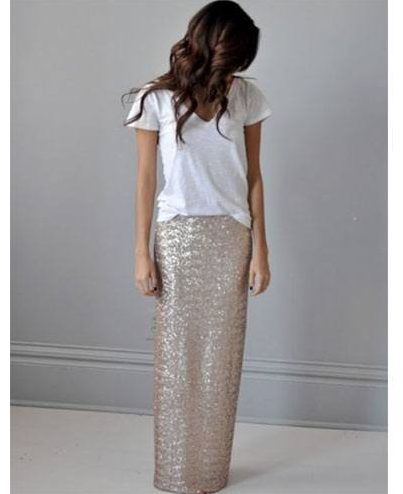 White, for all its purity and brightness, actually suits pretty much every skin tone. So a white Christmas party would be a great opportunity to experiment with this neutral colour. Be sure to take lots of photos and have a jolly good time! Get into the Christmas spirit y'all!