Do you relate to this?
Your style of the day is perfect – great outfit, statement bag, killer shoes, perfect hairdo, and gorgeous accessories. You step out of your house with elan, expecting hoards of compliments from colleagues! But all your excitement comes to an end when you hear this – "You look so tired!"
Are you truly tired or just tired of dark circles?
No matter how much lipstick you've worn and how thick your mascara is, your under eye bags spoil your effort. Next to pimples, under eye circles are the most noticeable blemishes on your face. And it is quite improper to tolerate these bags as they hugely affect your appearance.
Since eyes are the most noticeable part of your face, such patches are quickly recorded by the curious onlookers, especially women who keep a constant check on your fashion statements. In order to save yourself from this embarrassment, you can follow some natural remedies and pick a reliable beauty product from the market to reduce the darkness.
Are you wondering how you even got those dark circles?
Causes Of Dark Circles:
The main causes for dark circles to appear every now and then are:
Additionally, the fluid retention under the skin creates dark patches under your eyes.
Did you know?
Eating salty snacks just before going to bed can cause under eye dark circles the next morning.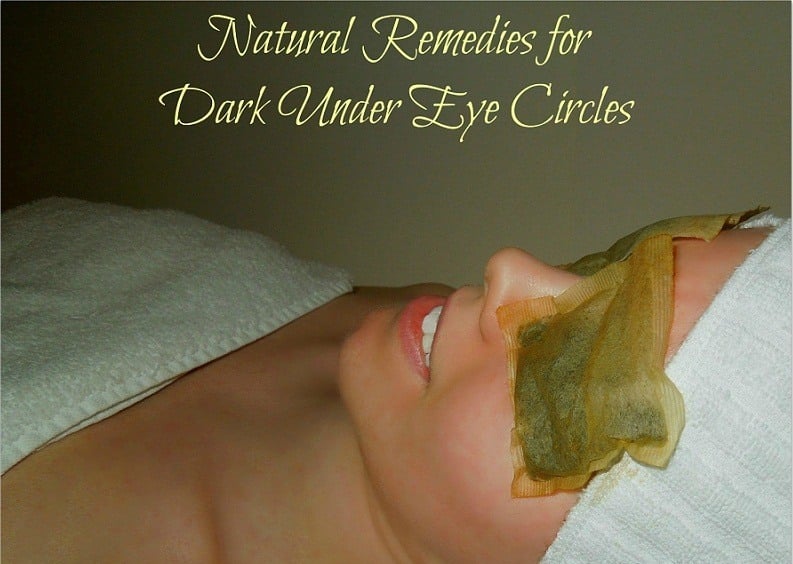 With some people, it is also one of the inborn skin conditions because of the deeper eye setting. You should try out some natural remedies to reduce the puffiness and patches, apart from trying out cosmetic products. Continue reading!
Home Remedies To Get Rid Of Dark Circles:
1. Sleep With Your Head Slightly Propped Up:
The easiest remedy that strikes when you think of how to remove dark circles under eyes is to sleep with your head slightly propped up. This kind of sleeping posture stops blood from settling down under your eyes.
2. Cold Compress Your Eyes:
Apply cold compress on your eyes for 5 minutes soon after you wake up in the morning. It causes the constriction of blood vessels, thereby preventing the flow of fluid into the tissues under your eyes.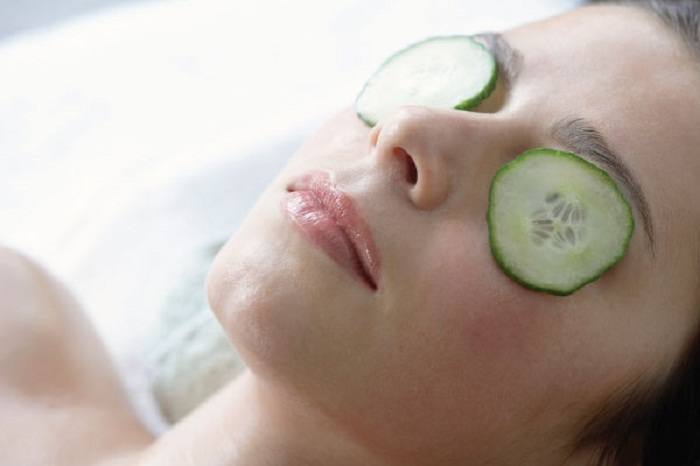 3. Cucumber/Potato Slices:
his is one of the most traditional beauty treatments. Cucumber or potato slices can keep your eyes cool and give them a refreshing effect. Believe it or not, these are among the best hemorrhoid remedies. Even celebs are reported to use them before stepping out of the house.
4. Intake of Vitamin K:
Vitamin K is capable of healing the damaged capillaries in the skin, thereby enhancing blood circulation. It helps in reducing the puffiness and dark patches. You'll get this Vitamin in green leafy veggies such as cabbage, spinach, and kale.
[sc:mediad]
5. Omega 3 supplement:
Even intake of Omega 3 supplement can improve the blood flow greatly, thereby keeping those unwanted guests on your face at bay.
6. Use ice bags:
This is another simple and easy home remedy to cure under eye circles. Ice bags give a cooling effect to your eyes and make your eyes look livelier than earlier. The best time to put those bags is 1-2 hours after waking up. Apart from enabling a smooth blood flow, they also allow an appropriate amount of osmotic pressure. They remove excess fluids from the eye skin, thereby lightening the darkness.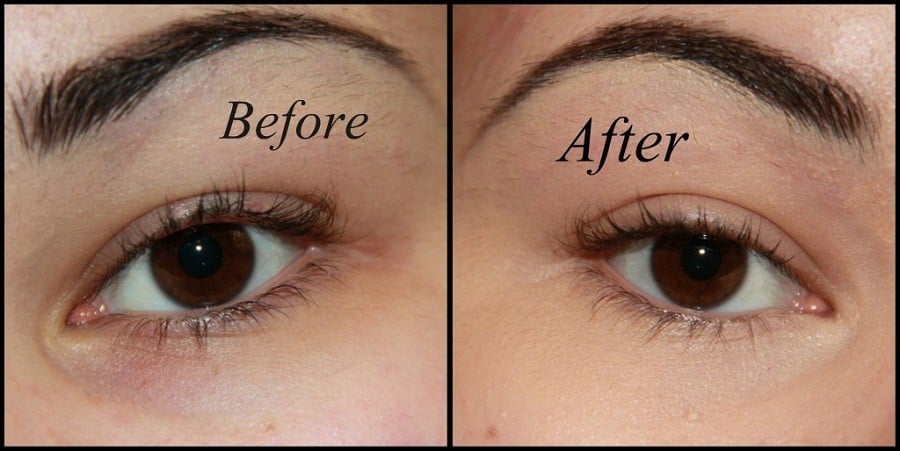 Apart from these above mentioned natural remedies, I have rounded up some of the effective potions for your under eye treatment. On the prevention front, these eye products comprise of some seriously soothing ingredients, such as the fruit stem cells and fat-soluble Vitamin C. Do have a look at some of the under eye treatment products, which are available at any cosmetic store nearby.
1. Khadi Under Eye Gel:
Price: Rs. 250
This Indian cosmetic item consists of oils from almonds, sandal, Jaiphal, sunflower, wheat germ, olive, aloe vera, and essential soy protein extracts. It is an Ayurvedic beauty treatment that moisturizes the skin by giving a mild cooling sensation. This cream helps reduce the puffiness and makes your eyes look fresh and lively. You can use it at any time of the day, as it doesn't cause oiliness.
2. FabIndia Aloe Vera Under Eye Gel:
Price: Rs. 125
This is another great brand you can rely upon. The unique formula of the aloe vera gel in this box that helps reduce dark circles, thereby giving a fresh effect to the dull-looking eyes. It's recommended to use it daily to reduce the darkness around your eyes. This cream also fights wrinkles.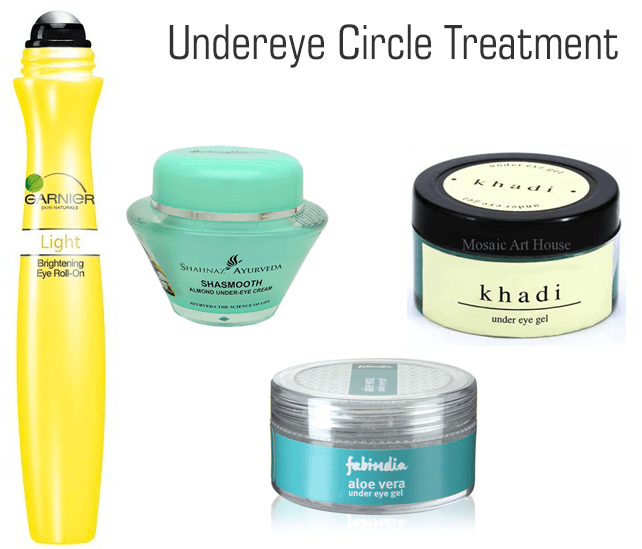 3. Shahnaz Husain Shasmooth Almond Under Eye Cream:
Price: Rs. 499
I strongly believe almost every Indian woman, whether she has a knack for fashion or not, is certainly aware of this Indian beauty brand.
This is an intensive beauty treatment for delicate skin under the eyes. As the name suggests, it comprises pure almond extracts with some selected organic ingredients. All these factors are focused on reducing dark circles and puffiness. This cream softens the lines and wrinkles, whilst revitalizing the skin powerfully.
4. Garnier Eye Roll-On Pen:
Price: Rs. 199
This is another great eye product from Garnier to help fight the bags. It is a roll-on pen which needs to be applied on a regular basis for best results.
Try these remedies and products! Let us know which one gave you the best results to date. You can now remove your oversized shades and flaunt your beautiful eyes by following these amazing remedies!