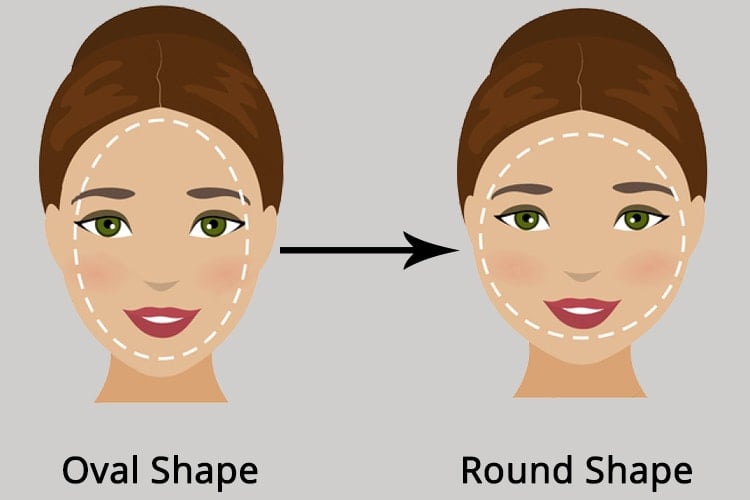 Yes, we do believe that every face shape is beautiful and you can get the perfect look no matter the facial shape, there is one shape that can literally wear any and every kind of make-up and style suits. And that is the round face and the tragedy is not everyone is blessed with it.
If you have more of an oval face you can give it a round appearance by following a few quick makeup and hairstyling tricks. Most of these are tips or tricks are used by makeup artists from the entertainment industries or fashion industries to give a fresh look to their models' and actors' faces. These are their secret tools on how to make oval face look round, that we have gathered and now we are letting you in on these fun tips, by the use of which you can also round up your face shape.
Here is a list of 7 top tips to make an oval face look rounder
1. Shape The Eyebrows Right:
The shape of your eyebrows has an important role to play in dictating the overall appearance of your face, so if you are trying to achieve a round look concentrate more on the eyebrows. Try giving them an angular height or straight shape. To do this, you may either use an eyebrow pencil that matches the color of your eyebrow hair and makes the brows appear thicker or shape your eyebrows sparingly while maintaining the natural width. This will help pull the attention towards the center of your face. If you don't get an eyebrow pencil matching the hair color, pick one that is one tone lighter than the natural color of the brow. Doing this will also highlight the brow naturally.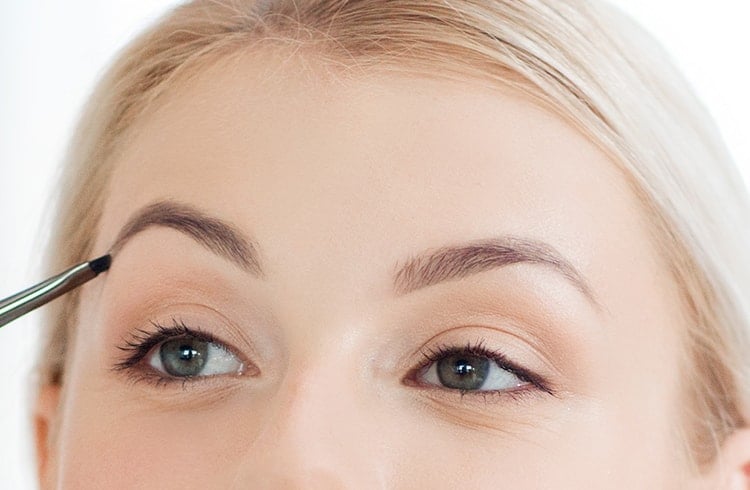 2. Face Contouring Can Help In Giving A Chiseled Look:
Contouring has become an integral part of makeup these days, all credit to the Kar-Jenners. We cannot deny that countering redefines the shape that our face after make-up. Giving an oval face a roundish look becomes easier if contoured the right way, with perfect shadowing and highlighting. Start from the hairline, use a little shadow on the upper forehead to cut the length of the face, and highlight the middle portion of your forehead.
You should highlight the bridge of your nose while shading the sides. This makes your nose look sharper and thinner. To give any face a rounder look highlighting the right areas is an essential step, and it's critical to not highlight the wrong areas too. High cheekbones can be all the rage, but not for the rounder look we are aiming at. Contouring an oval face could be a challenge but not if you follow the right directions.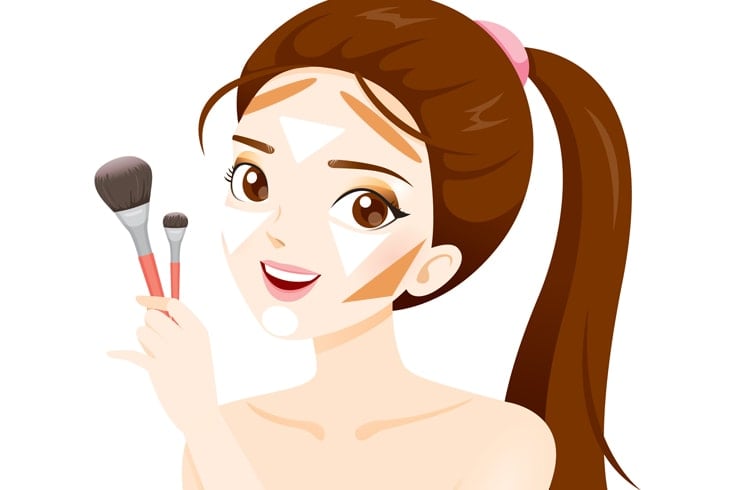 3. Using Blush In The Right Area:
To make your face look shorter, in addition to using bronzer on the hairline, you can also use a rosy or rose gold-colored blush on your cheeks – this time horizontally. You need to apply the bronzer in this lighter upsweep motion instead of the regular outside direction. Also, try defining your chin area with a more natural blush, right at the apple of your cheeks in circular motions, to get you that rounder look.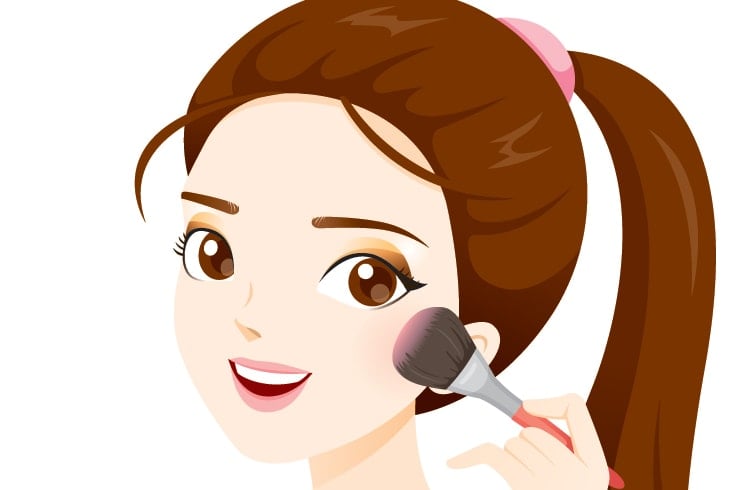 4. Pick Sheer Shades For Eye Makeup:
For those with an oval face, it's always better to go for a sheer eyeshadow while applying a darker shade to cut the crease of your eyes. The next thing to do is to blend in the shades seamlessly and give a better definition to your face. Mascara is another important step when it comes to eye makeup, and you can go overboard with it, as much as you want. Apply 2-3 generous coats of mascara to get a dramatic look which will further pull the attention to the epicenter of your face, the eyes.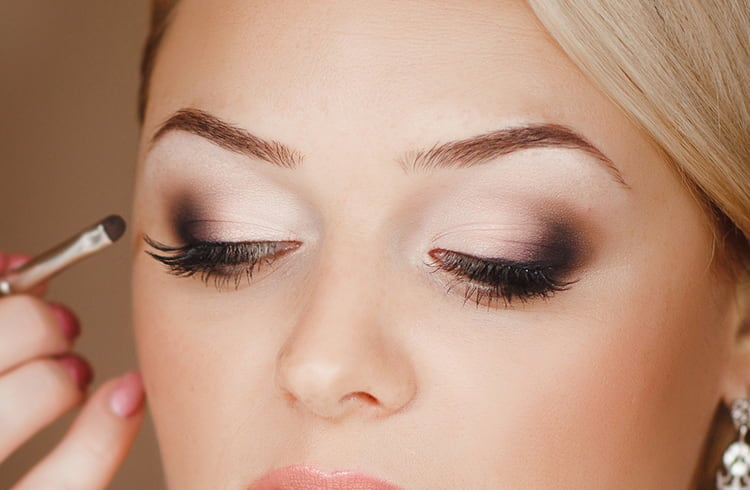 5. Use The Lip Liner For A Defined Pout:
To get a rounder look, never miss applying a lip liner to define your lips before you reach for the lipstick. The aim should be to draw a perfect cupid's bow and to keep the liner inward so as to make the lips look smaller. Reach for a lighter shade, pinkish, plum, or nude works the best.
[sc:mediad]
6. Get The Right Haircut:
The right hairstyle will prove to be very effective to get the right look. If you are struggling to give that oval face a rounded look, chop a couple of bangs. Fuller and longer bangs can efficiently hide a wide forehead, even short bangs can cut some of the temple space. You should always determine the length of the bangs you need based on how big or small your forehead is. Bangs with longer locks on the side will effectively give your face a rounder look. However, one true fact is that long hair makes the face look long also. In order to get a perfectly round look, we say you get yourself a brand new lob or bob for that matter.
7. Picking The Appropriate Accessories:
Always keep an eye for the right kind of accessories because they play a big role in giving our face the appearance we want. To shorten your face – appearance-wise pick some large sunglasses, preferably in cat-eye or round shape. Hoard up hoop earrings, a bunch of them in varied sizes. You can also wear tiny nose pins, just a diamond maybe.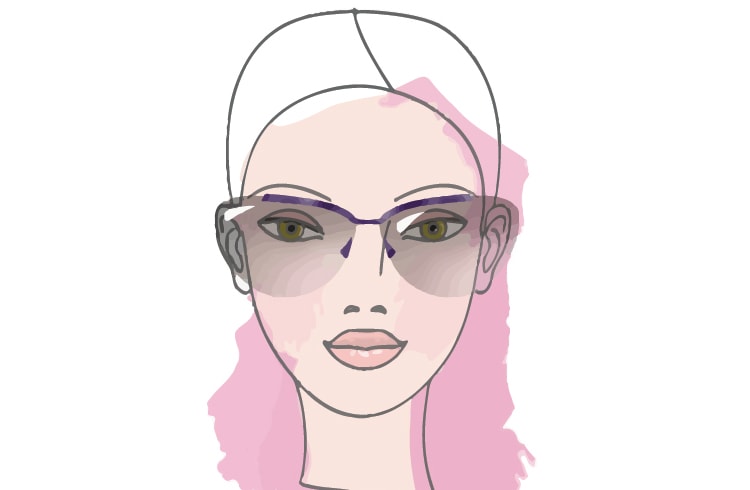 So for all of you wondering how to get a rounder face, the above makeup tips can be very effective in getting the desired look. We understand that this might not happen in a day, but with practice, you will become a pro at it. Do share your makeup tips to make an oval face appear rounder with us in the comments box below.