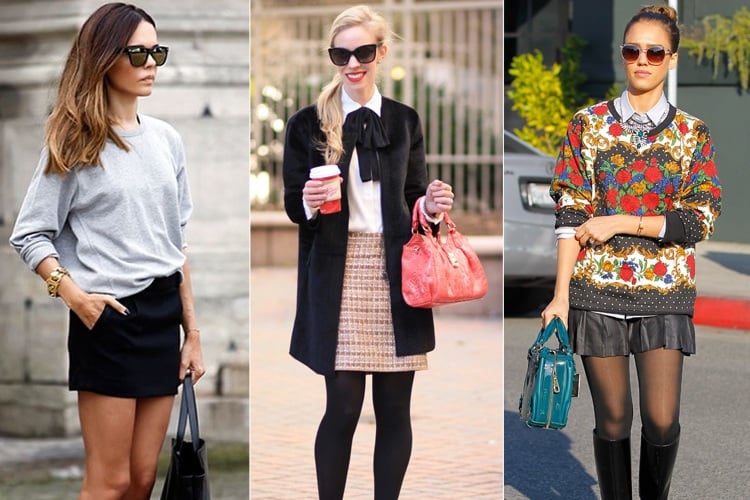 Short skirts are cute, feminine and very sassy to wear and flaunt, but some of us really don't know what to pair them up with and how to wear them as well. If you are confused and thought short skirts are for college girls only, you were wrong. Here are a couple of ways on how to wear short skirt, which includes the mini skirt, the flair skirt and the midi skirt too. Take a look at how to wear short skirts in various ways, and how to style them up with what tops too.
15 Easy And Chic Ways On Looking Like A Cute Princess In Short Skirts
1. One of the easiest ways on how to wear short skirt, would be to pair it with a cute top. Maybe denim short skirts with a pink top and shoes for the feet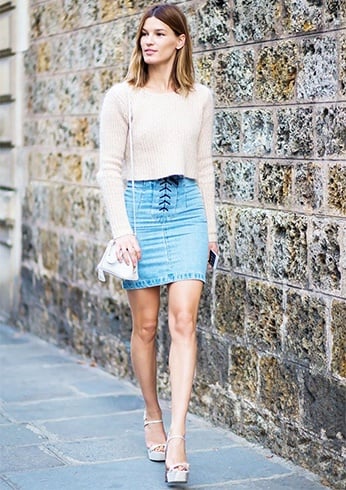 2. You should also learn how to wear a mini skirt, because most of us don't know how to style it up well. What you could do is to pair a crisp shirt and a mini skirt for work. Wear heels and carry a bag along.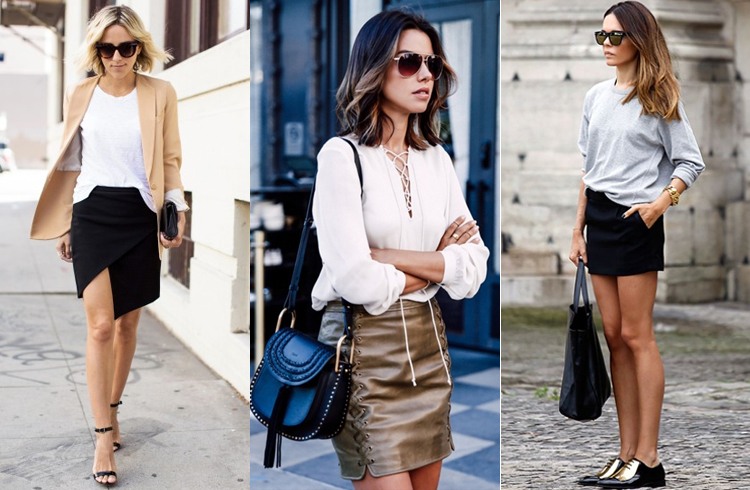 3. If the climes are too nippy and you would still want to make a dazzling appearance at the party you have been invited to, wear a short skirt in velvet, with a cotton jumper on top and leggings below. The 90s look was a hit back then and can still grab eyeballs now!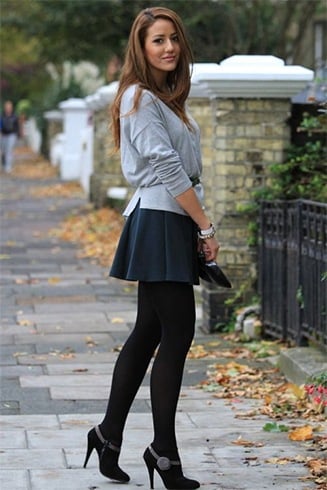 4. A crisp beige shirt inside, with a floral cardigan on top, and a silky short skirt with boots for the legs would be an astounding fashion statement to make this winter, don't you think? Don't forget the bag and the sunshades whilst making your stance clear!
[sc:mediad]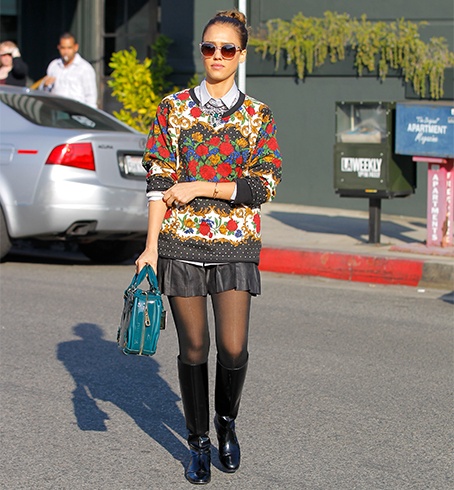 5. Printed shirts are cool for the Fall 2016 and you can pair them up with bright midi skirts or mini skirts, and lace up gladiator sandals when going out for a drive with friends.
[Also Read: Short Legs]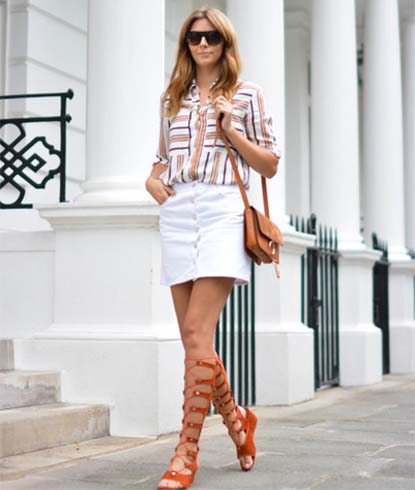 6. Floral patterned mini skirts are chic and trendy, which can be worn with cropped tops or full-sleeved tops for a very casual yet elegant look to come through.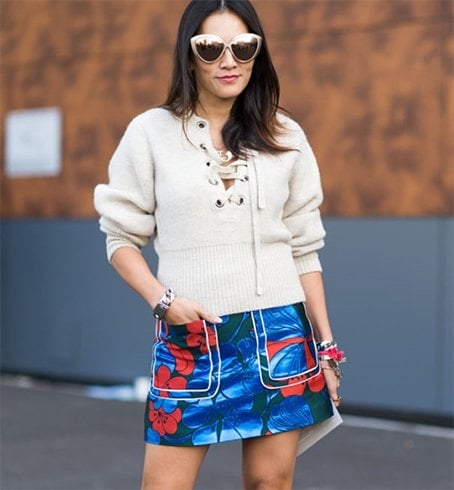 7. Mesh rompers with a denim mini skirt and a blue summer cardigan with booties for the feet- an ideal fashion statement to make this festive season while gathering with friends!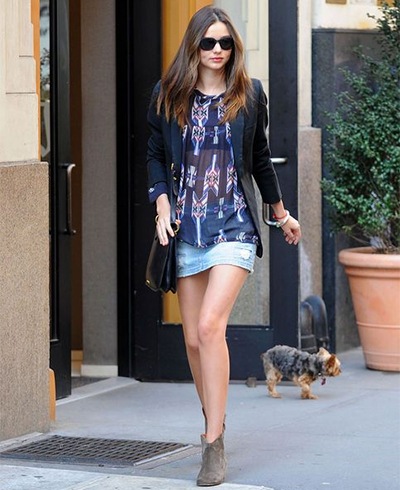 8. Play with warm colors this season wearing a retro look. Suede mini skirts with a puffed white shirt and warm red flats for the feet- perfect for a sunny ride out in the meadows we say!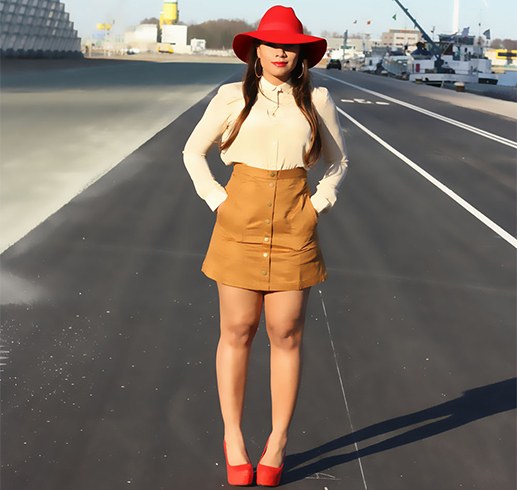 9. Here's how to wear short skirts with leggings- the key here is to play neutral and sombre. Tartan short skirts with chambray grey shirts and heels in the same hue, the leggings come through as an eye catcher.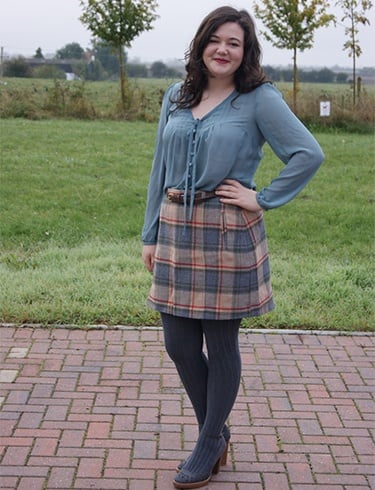 10. To keep warm and yet flaunt those long legs in winter, you can wear your short skirt with a nice top and cover up with a chic coat in the same hue.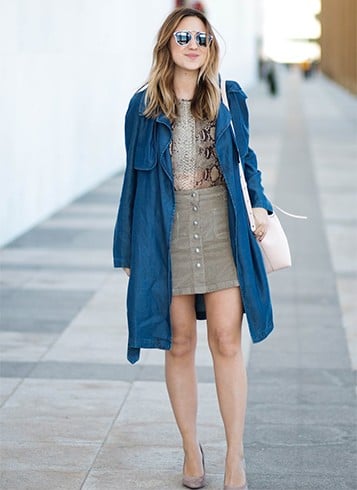 11. For a semi-formal look, a printed bright short midi skirt with a black top and a black summer coat can work well for Friday dressing.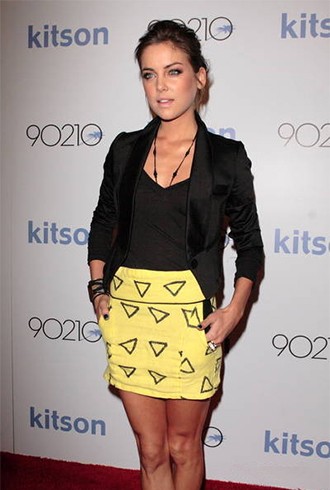 12. For the pool party look, emulate a diva in a short leather skirt and a pink sleeveless top. Chunk it up with a statement neckpiece and strut around!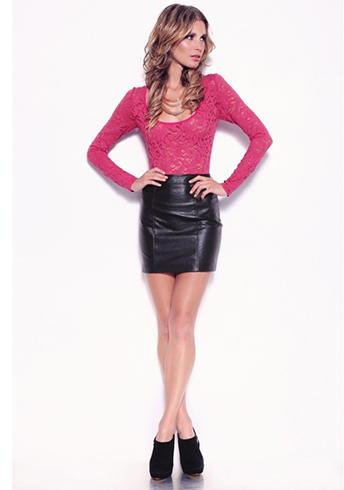 13. Another way on how to wear short skirts in winter would be to have a long sleeved cardigan worn with a bright or a light toned short skirt. Brings out the mean girl look for sure, but a fashionable touch too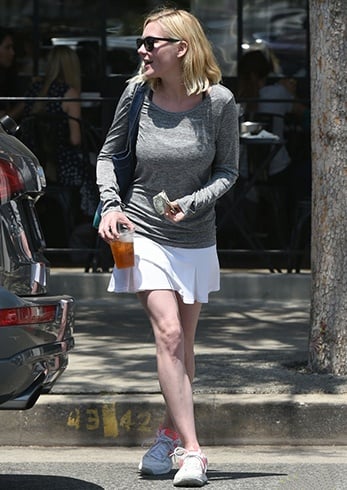 14. Here's a chic touch on how to wear short skirts in spring; a floral front open romper can be worn with a striped tee and a bottle green mini skirt- cute, isn't it?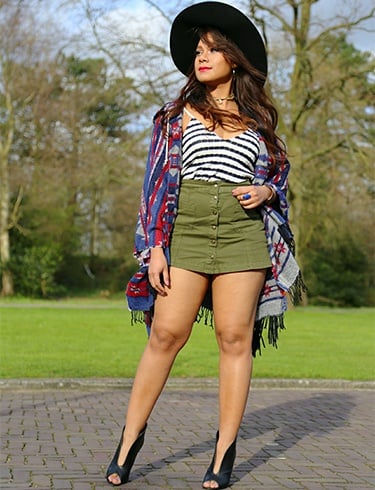 15. Thinking of what to wear with a black mini skirt? Go all black for the party night we say!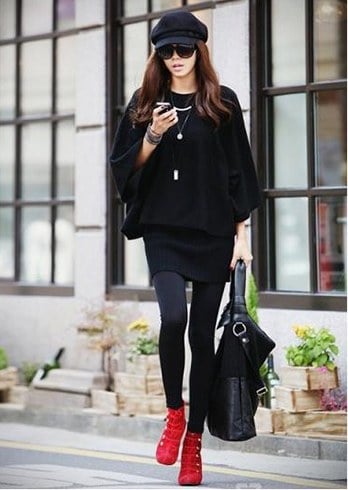 Let us know what you thought about the mini skirt outfits ideas!
Images Source: pinterest.com