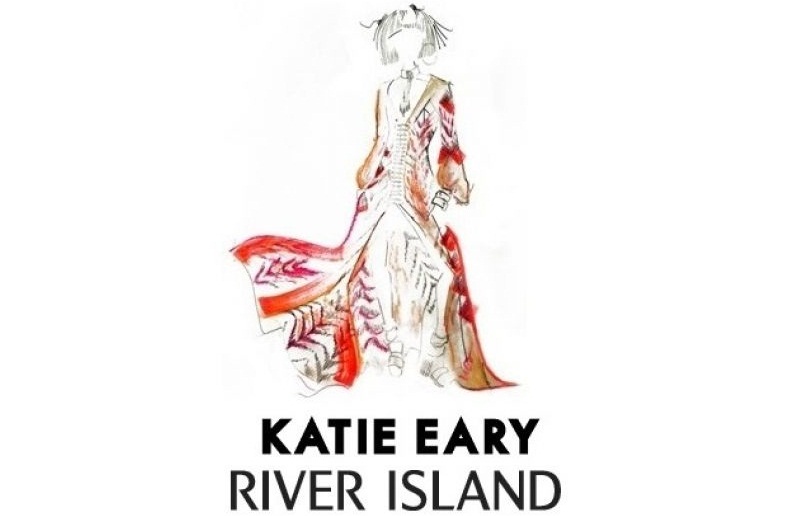 Loud, proud and rowdy prints – this is how we can describe Katie Eary creations.
The London based fashion designer Katie Eary has geared up to unveil her River Island collection after she collaborated with the store's Design Forum series.
Her collections are all set to be launched on 18th February in London Fashion Week along-with a short film staged at Fash/On Film event.
For this vibrant collection, the designer has taken inspiration from energetic spirit of Hunter S Thompson's Fear and Loathing in Las Vegas, as she offers a colorful line mash-up stalked with wild prints from leopard-printed short dress and skirt to lizard-patterned tops along-with flame motif rising from the hem.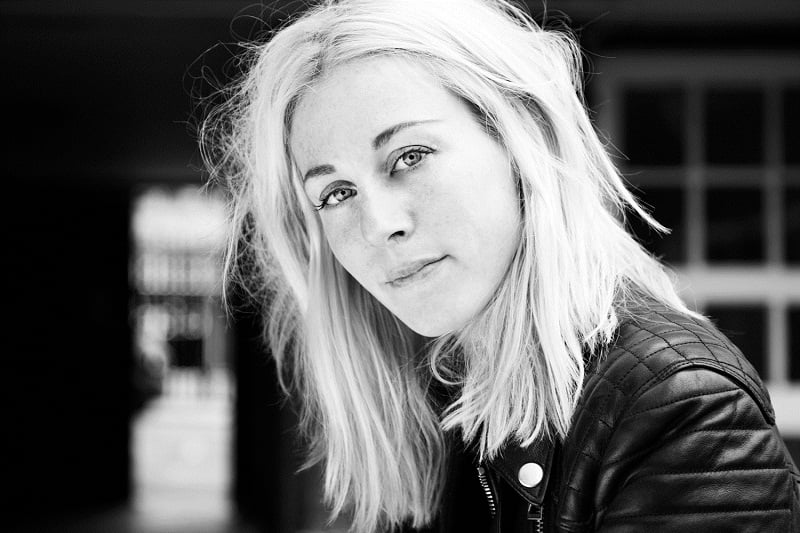 As per Eary,
"In my story, it wasn't Johnny Depp, it was my muse (the strong woman) on a crazy hallucinatory journey through the desert… it all became very 'Tribal Dipped in Gold."
With siwmwear being her prime collection, the designer offers deep-plunging one-piece swimsuits, bikinis in tropical shades paired with leopard-printed platform sandals with gold and silver detailing. Even the designer offers fringed leather over the shoulder bag for those who are looking for something more discreet.
After the huge success of Rihanna collections in 2013, the British high-street fashion label River Island has collaborated with the fashion designer from the same country, Katie Eary.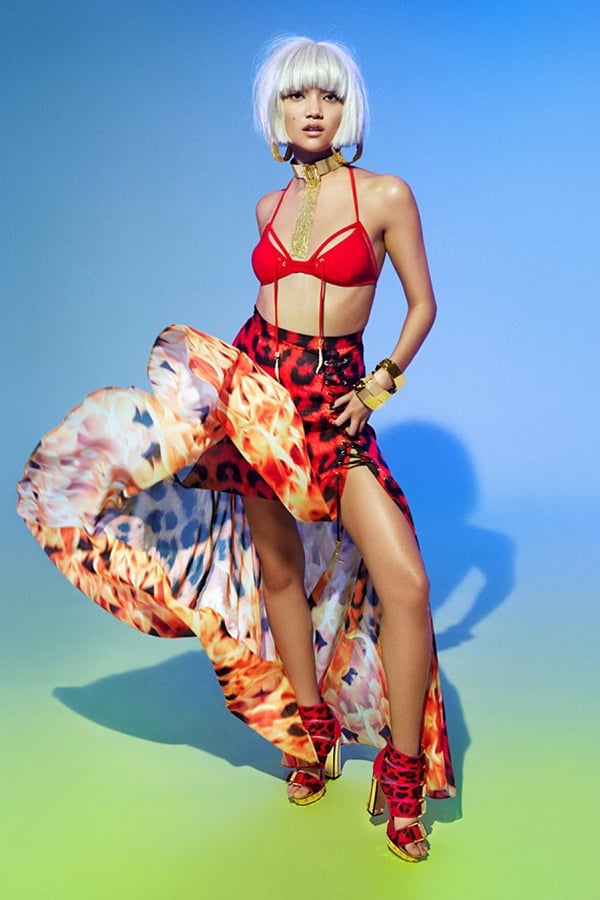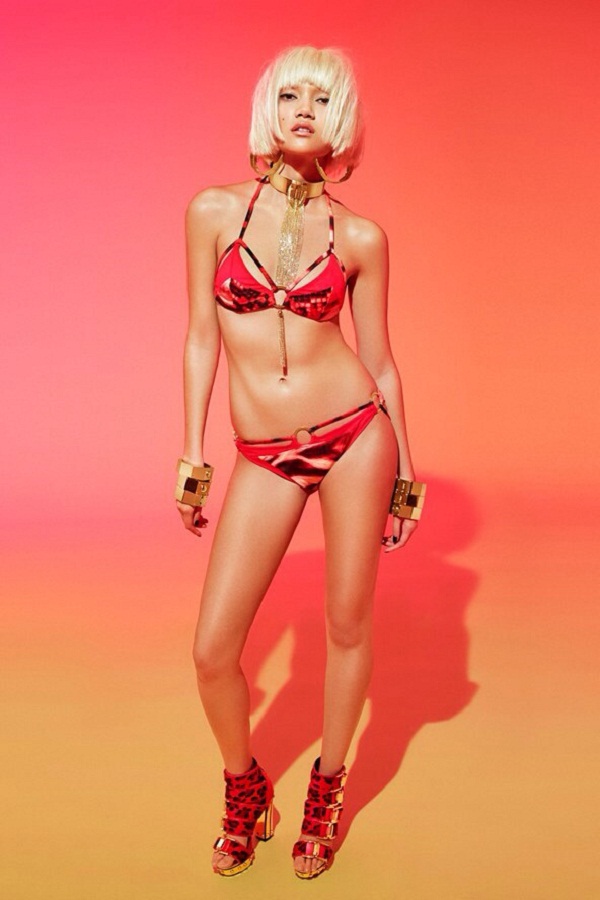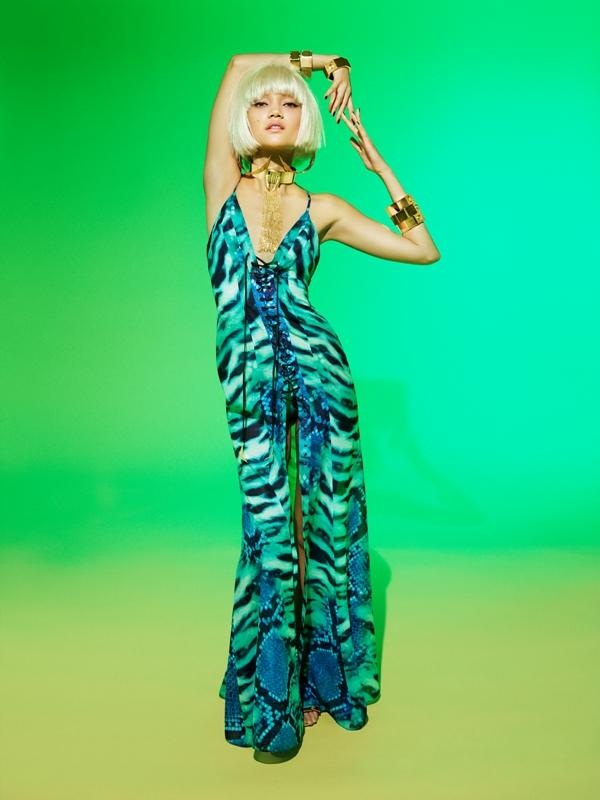 Her capsule collection includes 18 fabulous fashion pieces in bold prints and contemporary silhouettes, designed especially for the new-age free-spirited women who prefer to follow unique style.
The designer has used her signature leopard print, which she had first used for her Spring/Summer collections. The outfits are paired with light-fabric blouses, chunky gold sandals with matching leopard print, neck and ear-cuffs along-with danglers.
Other highlights include graphic design maxi dresses, dip-hem t-shirts and heavily fringed suede bags that all start from $24 onwards.
About Katie Eary
She is a London-based designer, especially popular for ger menswear brand in the fashion circuit. The new face in the industry, she immediately rose to fame when she decided to launch her own label in 2010 after graduating from Royal College of Art.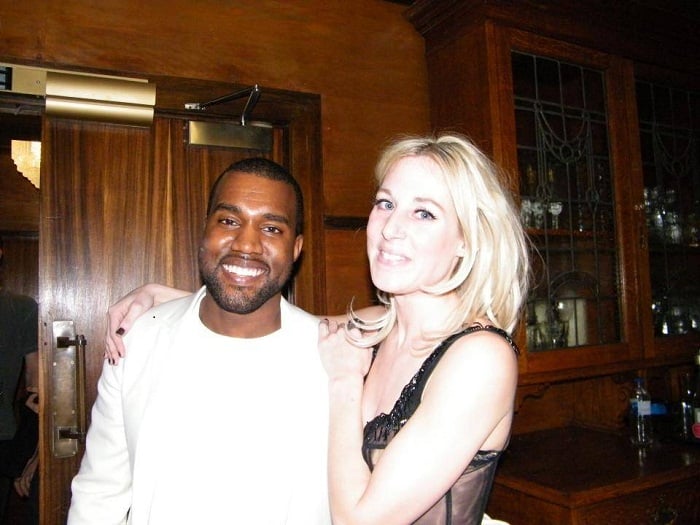 As per V magazine, she is a rare true bird in the current London scene. The designer has already groped in celebs to her clientele list from Kanye West to Rihanna. Apart from menswear and womenswear, her latest addition is swimwear.
On her much anticipated launch, Katie had this to say,
"It's 18 pieces and they'll be out on the 17th of this month. It's an amazing desert land collection, very lucid dreaming… Think Leovone in Las Vegas. I feel like all the guys have all the fun. The idea was what if it wasn't them, what if it was two women, what would they be wearing? It would be super glamorous but in amazing bohemian floor length maxis and complete tiger print or snake print; they're totally rock & roll amazing women. The whole collection was designed towards strong women getting off their face in the desert."