A swipe of the right lipstick can make you look thoroughly kempt and exclusive in a second. For most, it's great to have a good branded lipstick that offers the best shades of nudes, reds, pinks, and neutrals. Choosing a reputed brand like Lakmé can be a pretty good start. The catch is selecting the perfect formula as they are lots to choose from. Apart from the traditional choices, you can choose between unique finishes: matte and satin at a price point you're comfortable splurging in. And even if these selections can be overwhelming, you will get a handle over it and just be able to have fun all the way.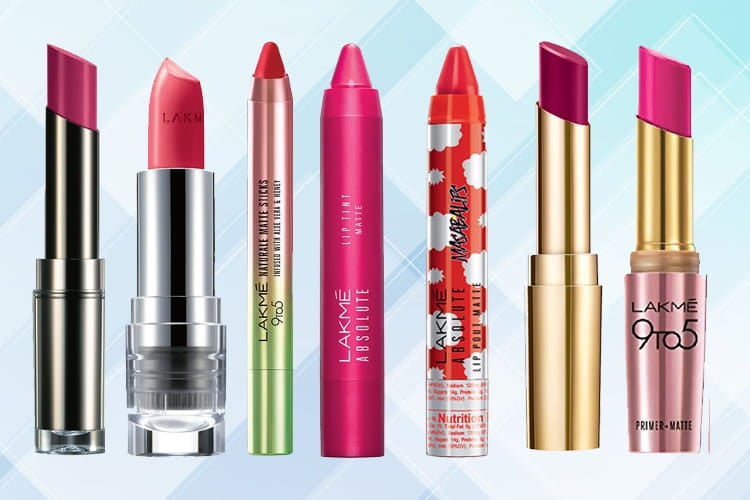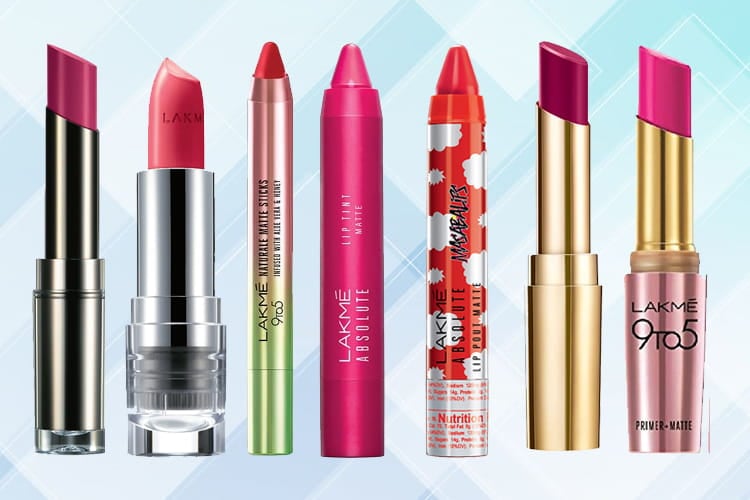 10 Popular Lakme Lipstick Shades That Will Give All the Feels:
Every woman needs one of these go-to Lakme lipstick shades, and we understand the power these lip colors can have. Happy browsing!
1. Lakmé Absolute Argan Oil Lip Color:
The Lakmé Absolute Argan Oil Lip Color ranges are not only universally flattering, but are long-lasting once you swipe it on. The color pigments will last until you sit to wipe off EOD. This lip color has been vouched as being one of the best from the brand for its creamy, smooth, scentless, long-lasting, and moisturizing elements.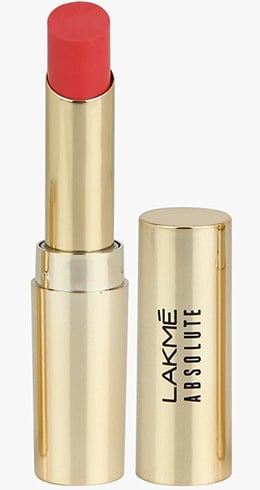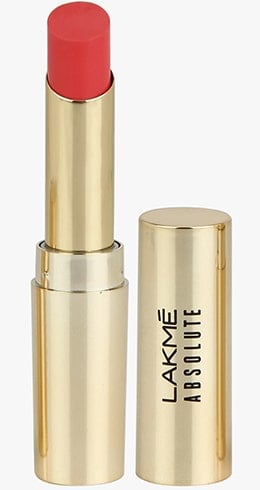 2. Lakmé Natural Matte Sticks Lipstick:
The natural matte sticks lipstick range by Lakmé is available in several shades. It helps that the lip colors look beautiful on all skin tones. The pigments are rich and deep. It is blended with natural oils and the best matte formula out there so they keep lips super-moisturized.

3. Lakmé Absolute Lip Pout Matte Masaba Lips:
Consider this iconic matte lip formula as one of your Holy Grail purchases. The colors are beautiful and deeply pigmented. There is no requirement for multiple touch-ups. The crayon formulation glides on the lips smoothly, doesn't dry out lips, and prevent flakiness. And it has some amazing staying power.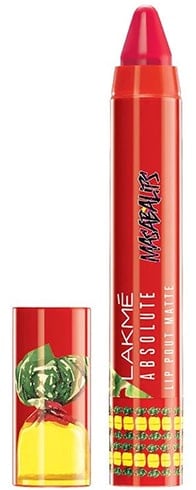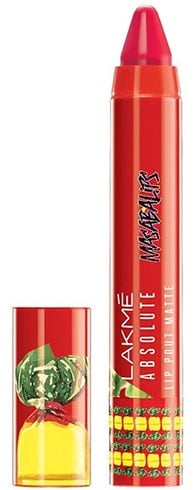 4. Lakmé Absolute Matte Lipstick:
The Lakmé Absolute Matte Lipsticks are available in stunning shades and the go-to professional formula that provides an expert finish. It has serious hydrating agents to nourish, and give you that perfect pout. The formula has a creamy texture even though it is matte, and wears perfectly.


5. Lakmé 9 to5 Primer+Matte Lip Color:
Many users come back to Lakmé 9 to5 Primer+Matte Lip Colors as it glides on lips smoothly, making application a breeze. The formula can be easily smoothed over lips and practically the best in the matte lipstick category. Its lip shades are punchy and statement-making.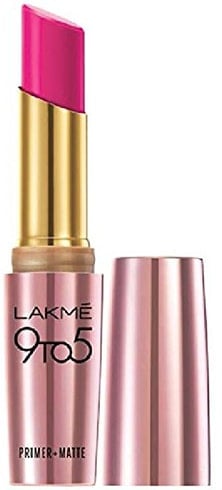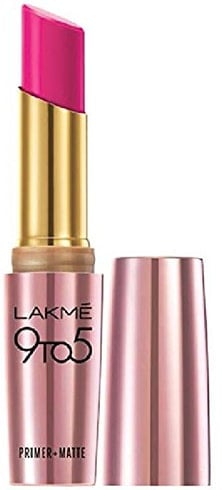 6. Lakmé Absolute Sculpt Hi-Definition Matte Lipstick:
Offered in 15 gorgeous colors with a sof matte finish, the lipsticks are universally flattering. It promises up to 20 hours of wear. The shades are spectacular-a matte pigment that locks into lips with super long-lasting properties.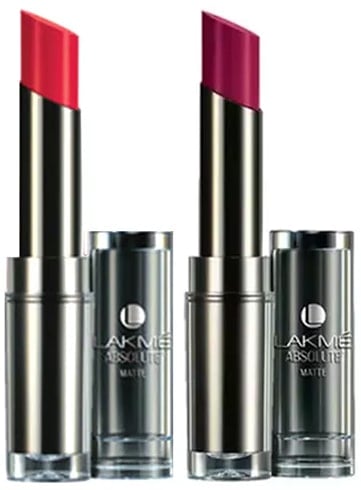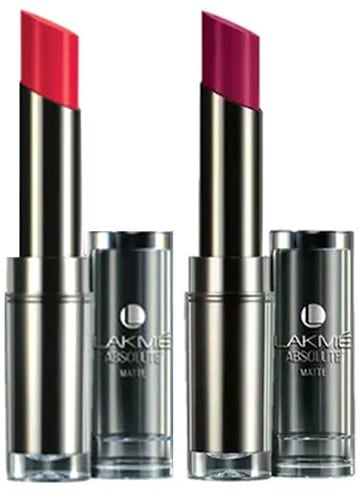 7. Lakmé Absolute Lip Tint Candy Kiss:
The creamiest take of all Lakmé lipstick ranges. This is pretty much everything you'd ever want in a lipstick- creamy and hydrating. Its color payoff is also worth mentioning. Trust this lip tint for all the special events you attend.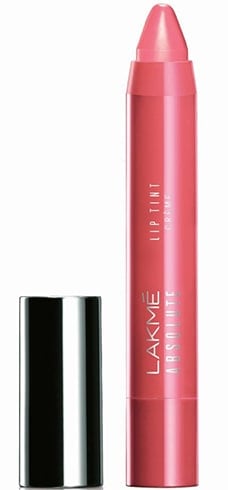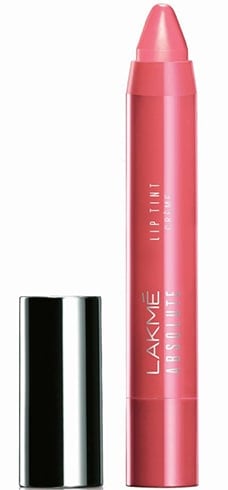 8. Lakmé Enrich Satin Lip Color:
The satin enriched lip colors from the brand is a classic and for good reason. The rich creamy, moisturizing texture glides on easily and doesn't dry out lips. One coat of the smooth pigmentation is enough to deliver stunning results.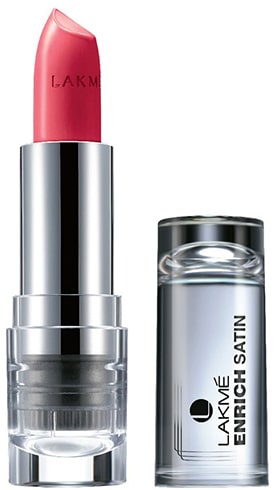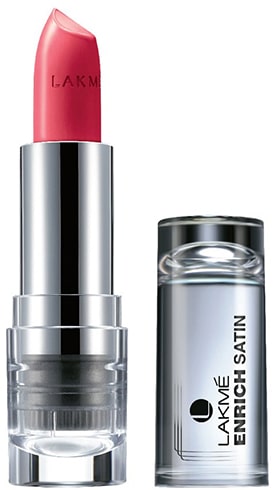 9. Lakmé Absolute Gloss Addict Lip Color:
This one ticks all the boxes for lipsticks pertaining to varying tastes. Factors like range, shades, price, and formula are essential and Lakmé Absolute Gloss Addict Lip Color range delivers everything. You can expect a glossy texture that feels light and not drying along with a rich pigment. You can easily layer this one with neutral shades for fuller-looking lips.


10. Lakmé 9 to 5 Weightless Matte Mousse Lip & Cheek Color:
The lip and cheek duos take the guesswork for description. But we have to add that this makes for a perfect go-to formula for day and night look. Each combo offers colors that are appropriate for a number of occasions. Plus, the price is not that steep, so you're literally getting a lip and cheek stain at the standard cost of one.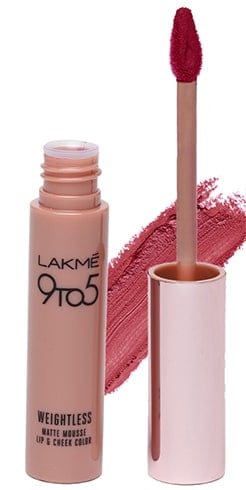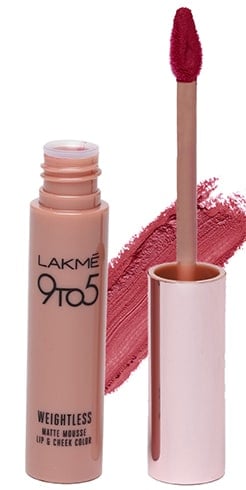 These are our top pick of flattering Lakmé lip colors. These hues can easily get you out of your comfort zone. So take your pick.
Images Source: amazon.in, lakmeindia.com.