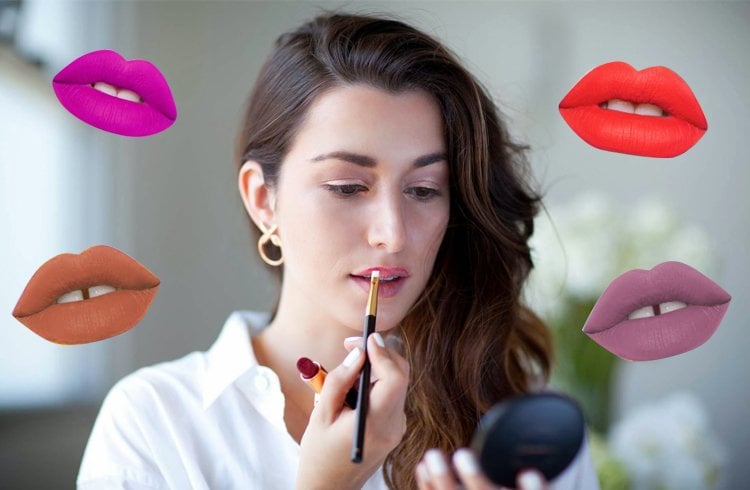 This is the age of velvety lips and just-kissed lip colours. This Fall, even the major fashion houses have ditched glossy lips and settled for the matte look. But what do you do when you have a stash of glossy lipsticks, which are expensive nevertheless and you do not want them to go to waste? Well, like always, the Internet is here to help you! In this age of beauty bloggers and YouTube, we have searched an amazing trick on how to make lipstick matte and you don't need to worry about glossy lips anymore!
In this article, we will teach you some very easy tricks on how to make lipstick matte. In fact, you won't even need anything- just a few household items are all you need to have your own DIY matte lipstick. Thank god for the Internet, right?
How To Make Matte Lipstick?
Here's how to give a matte boost to your already existing glossy pouters. There are just two things you will need to know for how to make matte lipstick with baby powder:
Get a lipstick of your choice
Get your own Johnson's Baby Powder
Let's start from scratch:
The key to gorgeous looking lips is exfoliation. You need to keep your lips soft and supple for the lipstick to look good on you
Take a lipstick of your choice and apply it as you would
Take some Baby Powder on your palms and pat it with your fingers
Now simply take that powder and dab it gently on your lips. Voila- you have your own cheap and easy matte lipstick. No wastage, no spending money and no throwing your favorite glossy lipstick either.
It's a win-win situation!
For a more professional look, you will need a little more items for making your lipstick matte. Actress and DIY blogger Lauren Conrad has a lowdown on how to get the matte lipstick look of your choice with some more professional tricks.
[sc:mediad]
Here Is What You Will Need For Lauren's Tricks:
Your favourite lipstick
Translucent Powder (We prefer Laura Mercier's Translucent Setting Powder, mostly because it is an amazing and nifty thing to have in your vanity bag)
Some tissue paper
A makeup brush for your lips
A lip liner (To finish off your look even more professionally)
Step 1: For a more long lasting and professional look we suggest that you should line your lips with a corresponding lip liner of your choice. Not only will it give your lips a more defined look, but it will also last 9-5!
Step 2: Now apply the lipstick of your choice once you have drawn in your liner. Colour your lip completely before you begin the mattifying process.
Step 3: Lay one layer of tissue on your lips and dust the translucent powder over your lips with the makeup brush. The main reason you are using a tissue paper to dust the translucent powder over your lipstick is to control the amount of translucent powder you are using on your lips. Using the powder directly over your lips will make your lipstick too matte and you will have to start over again. The best is to use the tissue and build the powder over time to get a matte effect of your choice and liking.
Step 4: The last step is to finish off the look by dusting some translucent powder directly on your lips. This will ensure that your colour stays put for a longer time.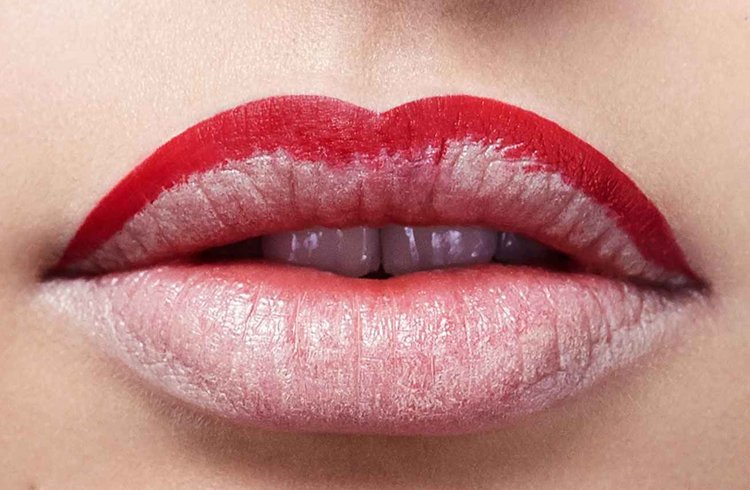 There you go! Simple and easy tricks to get a matte lipstick of your choice – now you wouldn't even have to upgrade your lipstick wardrobe. Simply get some baby powder or some translucent powder and you have a velvety look of your dreams! Easy, innit?
Images Source: pinterest