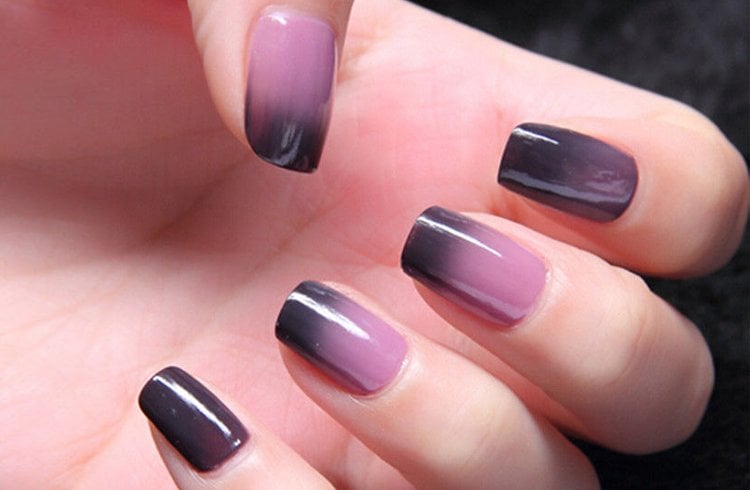 Remember being young and spending a large chunk of your childhood believing in santa and magic? Who doesn't like some magic? As the popular saying goes, 'Age is just a Number' and the hidden child within us is always up for magic and maybe that is why we all like surprises so much. The excitement linked with magic is the essence of it.
Keeping that in mind, the fashion industry came up with the perfect product that hits all those childhood cords right. Yes! We are talking about color changing nail polish! Just the name sounds so exciting right?
So, here is a list of color changing nail polishes we compiled just for you. Read on as we walk you through all the types of color changing nail polishes that you can try right away!
1. Thermal Color Changing Nail Polish
Price: Rs. 600/-
The Del Sol Trippin' Out Polish is a confetti glitter nail polish that changes color with a little sun exposure. This Thermal color changing nail polish as the name suggests changes shade on a little thermal changes such as exposure to the sun. You could either wear this nail polish alone or wear over white polish for an extra pop of color and a highlighted color shift. So, the next time you plan a trip to the beach make sure you invest a little time the night before to make things a little interesting the next day.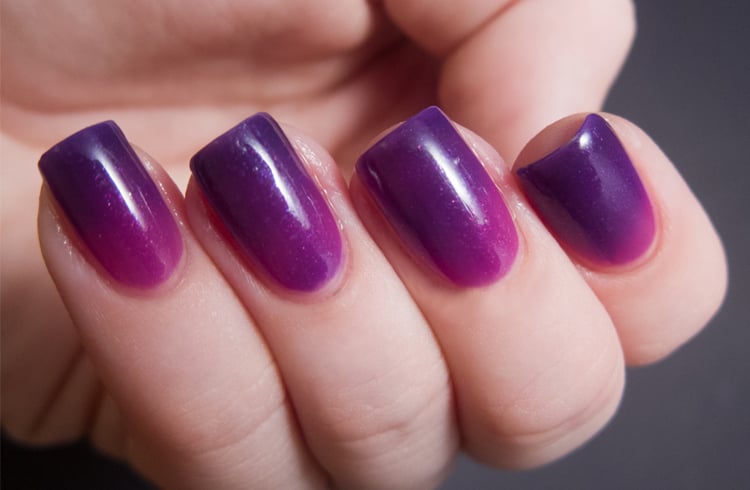 2. Mood Color Changing Nail Polish
Price: Rs. 480/-
The In the Mood Color Changing Nail Polish, is a nail polish that changes color according to your moods. Pretty amazing, right? You can finally move over mood rings and try mood changing nail polish instead that change color according your mood instead. What's more? You get this nail polish in four exciting basic shades so you get to choice even you're choosing the base nail hue. Just don't forget to tell your pals about the color codes so that next time they know when to keep safe distance checking your nail hue.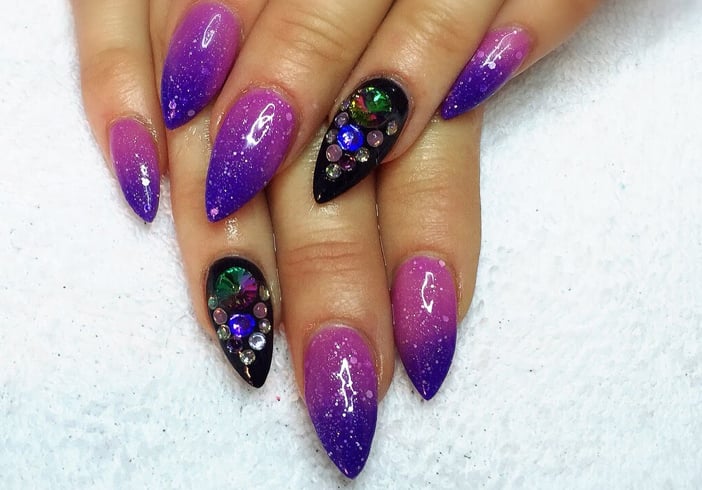 3. UV Color Changing Nail Polish
Price: Rs. 600/-
The Ruby Wing Electric Firefly, is a nail polish that shifts shade and hue with UV exposure. It's the perfect buy with summer round the corner. Next time you're going to a hike this summer, watch the beautiful basic chartreuse shade shifts to a sunset-orange with a little UV exposure and compare it with the sunset that's about to follow suit. What's an added bonus? This is also a changing color nail polish in water, that is, this nail polish even changes color in water, so don't forget to get yourself one of these before your next water park visit.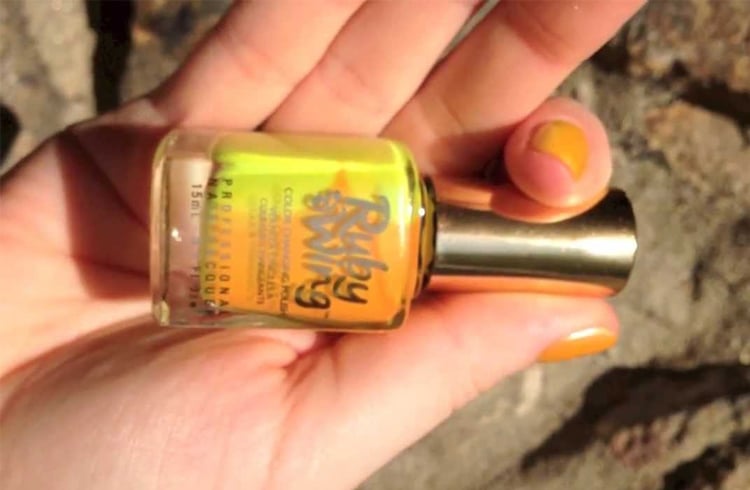 4. Color Changing Gel Nail Polish
Price: Rs. 402/-
If you're a glitter gal and are constantly on the look-out for new quirky things to try, the BMC Color Changing Nail Lacquer Gel Polish is the nail polish you should get your hands on. The glitter gel is sensitive to heat and changes from a bright fuchsia to a pale pink on exposure to a little heat. All in all a perfect nail polish to go with your Glam Diva Personality. You could also try out the DIY Hard Nails in Pink Galaxy nail polish if you're feeling up to it and can bear the pocket pinch.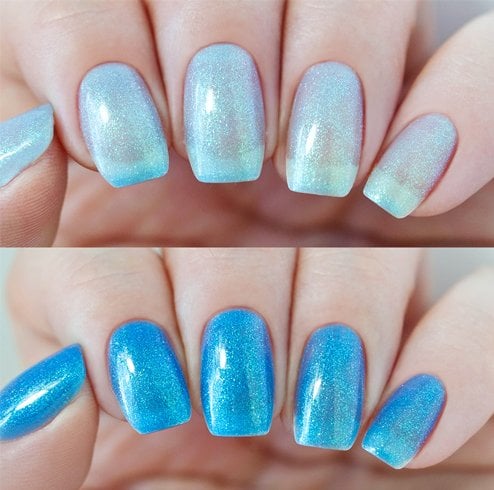 5. Temperature Color Changing Gel Nail Polish
Price: Rs. 600/-
Just imagine how cool it would be if your nails could detect temperature changes! Guess what? It's a reality now. The Just Add Sun in Pinky Toes nail polish changes from a pretty, shimmery pink to a pale orange with a slight shift in temperatures whilst in the sun. Sounds like the idea came straight out of a science-fiction movie, right?
[sc:mediad]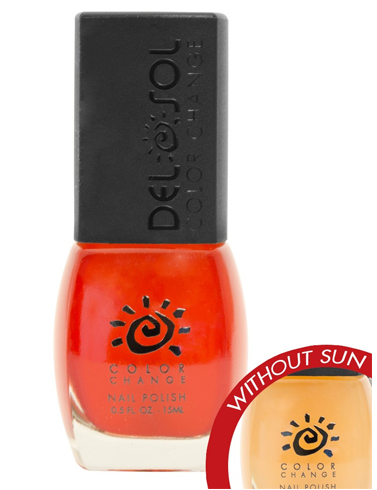 6. Heat Activated Color Changing Nail Polish
Price: Rs. 540/-
The Pretty & Polished Stocking Stuffer nail polish goes all out for the funfetti lovers out there. The as it is amazing funfetti crelly polish changes from base color from a pink to white with the funfetti spots keeping shape with little thermal activation to aid the process. It's time to get your quirky side out in that pajama party you have been planning for months now.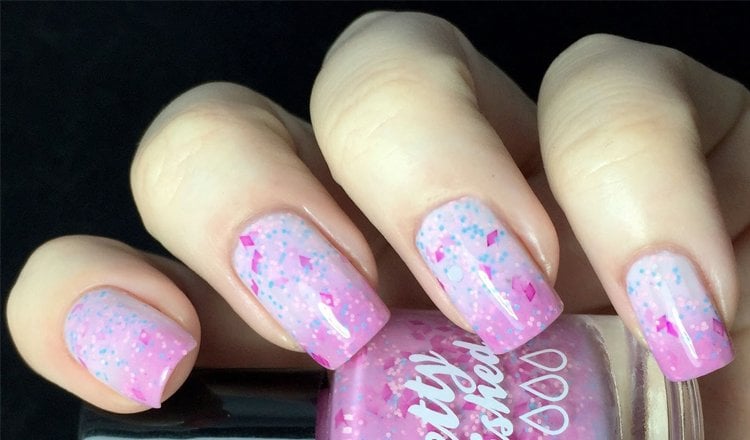 Now, that you have the list, go dip your nail tips in magic!!
Images Source: pinterest