Summers are always active with coconut water, ice creams and ski adventures. But this sweaty and humid season can be made more interesting when you have your makeup looking fresh and pretty, even when the weather is working against you. From stunning metallic hints to matte-looking skin, hyper stretch mascaras to high-performance foundations, wonder colour shimmering 3D lipstick to blasting purple eye shadow, make-up picks for the fashion divas have suddenly got bold, deep and profound. There is no-holds-barred creativity in very dab and stroke for cheeks, lips, eyes and hair. So go bedazzle your face with make-up done the unique way and see how looking brighter and sexier becomes effortless and straight runway. Here are some of the best tips on how to make your face do the talking and attracting those who matter the most.
Prepping the Face with Primer
Before you start to apply make-up, cleanse your face in cold water and scrub it with a decent face wash. This would help getting rid of dead skin and blackheads. Thereafter, moisturize it with an SPF protected lotion. With the sun and your sweat making sure your makeup disappears fast, using a good primer is very important in the hotter months. Start with a base of Benefit's Stay Flawless Primer for effective results.
Foundation and Concealer
Create a base for your face by applying foundation using short strokes on forehead, under eyes, and on nose. Blend it uniformly using your fingers. The foundation should suit your skin tone. Whether it is skin matching foundation or a matte-based one such as the Matte Perfect Foundation from Mua, they cover up all the blemishes and spots perfectly. The Dream Lumi Touch Concealer is a good choice too.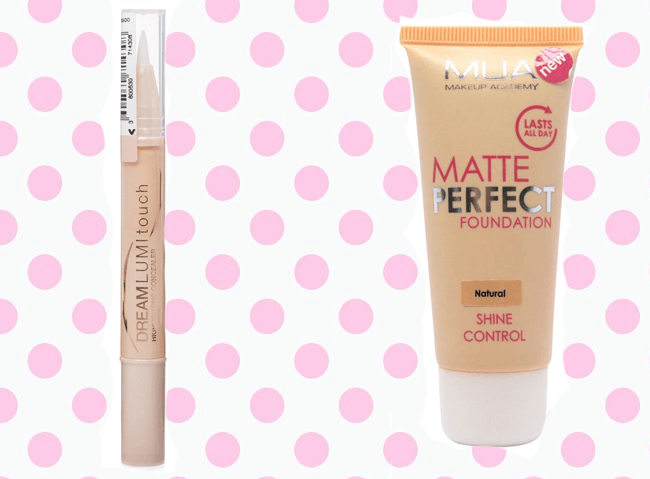 Cheeky Affair
Revitalise your cheeks by exploring tinges of pink. Rose pink is compatible to most skin types. To accentuate the cheeks further in a dramatic way, Peach, Strawberry and Plum can be applied as well.
Shimmery and Sultry Eyes
[sc:mediad]
Eye-defining plays a very crucial role in doing up the angelic face. Winged eye liner around the upper eye lashes and a dash of kohl (kajal) on the lower lid adds the impact. Amped-up eyelashes and a contour of milky golds and pearlescent hues on the eyelid adds enough spice to light up your eyes even on dull days. Cat eyes and Bronze Smoky eyes have caught the fashion circle by storm. However, if your heart is set on experimenting with coloured eyeliners, pick purple, brown and blue before you set out for the fashion do. Very Me Extendalash Mascara delivers awesome length, curl and definition to the eyes that is smudge-proof.
Neon Dazzling Lips
Cooler and gritty pouty colours such as electric orange, intense reds, bubblegum pinks, raisin-tones and fiery reds look lip-luscious for the social and after evenings. Think delicious nudes as well to enhance your bronzed skin to the hilt. From Maybelline ColorSensational to Yves Saint Laurent Rouge Volupte' Shine, there is enough substance to bring you plumpy, lush, sexy and moisturized lips that stay perfect all day long.
Finish
If you want your makeup to stay, get for yourself a setting spray, like the best selling sprays from Skindinavia. If not, your favourite pressed powder should be enough to get you through the day/night. That and your lipstick should be all you need for touch-ups.
Going Sheer
Rich, deep colours have their place, but they can look heavy in summer. To lighten up, adopt sheer versions in lip and eye hues. Use a lip liner pre-application if you need extra definition, but go for a nude shade to keep that carefree feeling, or try "invisible" lip liner, which deposits a clear, waxy film to stop colour from showing off.